This elegant San Antonio wedding sent to us by Pine and Blossom Photography succeeded in the bride's desire for a wedding that looked timeless. Inspired by images she saw on Pinterest, Miranda decided to embrace black, white, and gold as her wedding colors. The black and white striped table runners with gold chargers are a classic look that is sure to wow any group of guests. This wedding did a fantastic job of coordinating the style of other aspects of the wedding with the black, white, and gold theme, especially the invitations and wedding cakes. The thank you notes on the reception plates for the guests also adds a lovely personal touch. Check out more photos from this wedding in the gallery.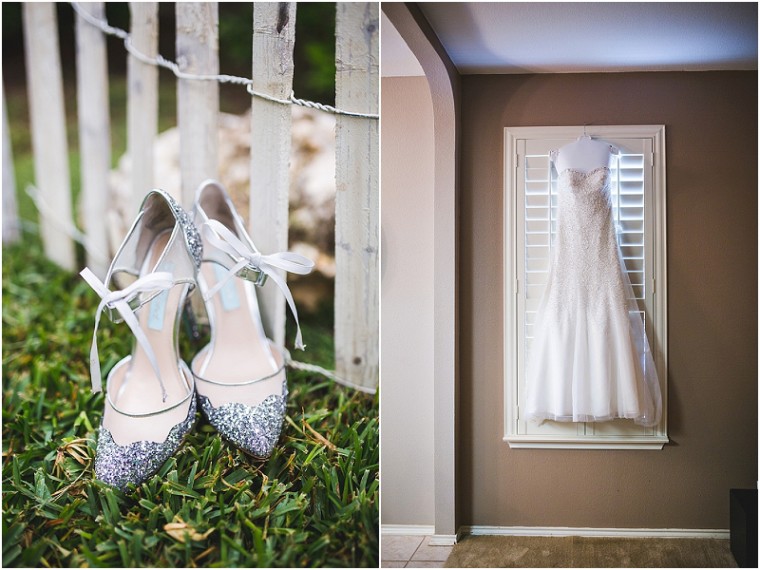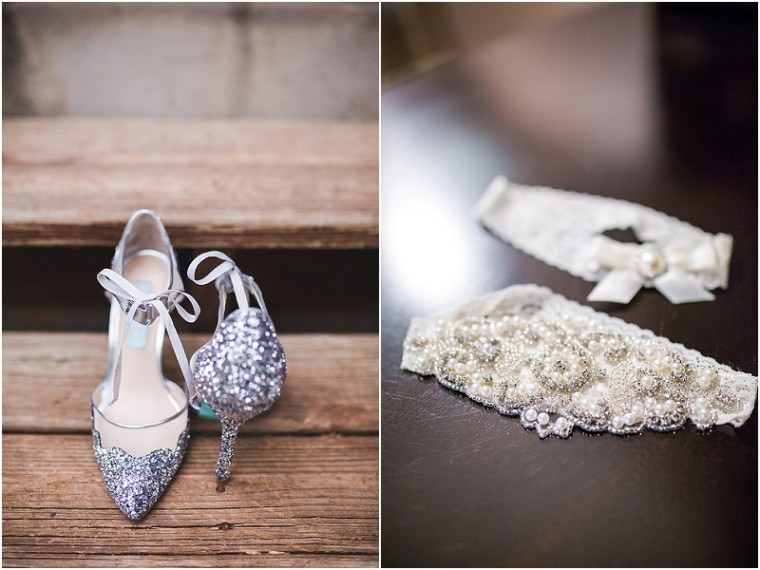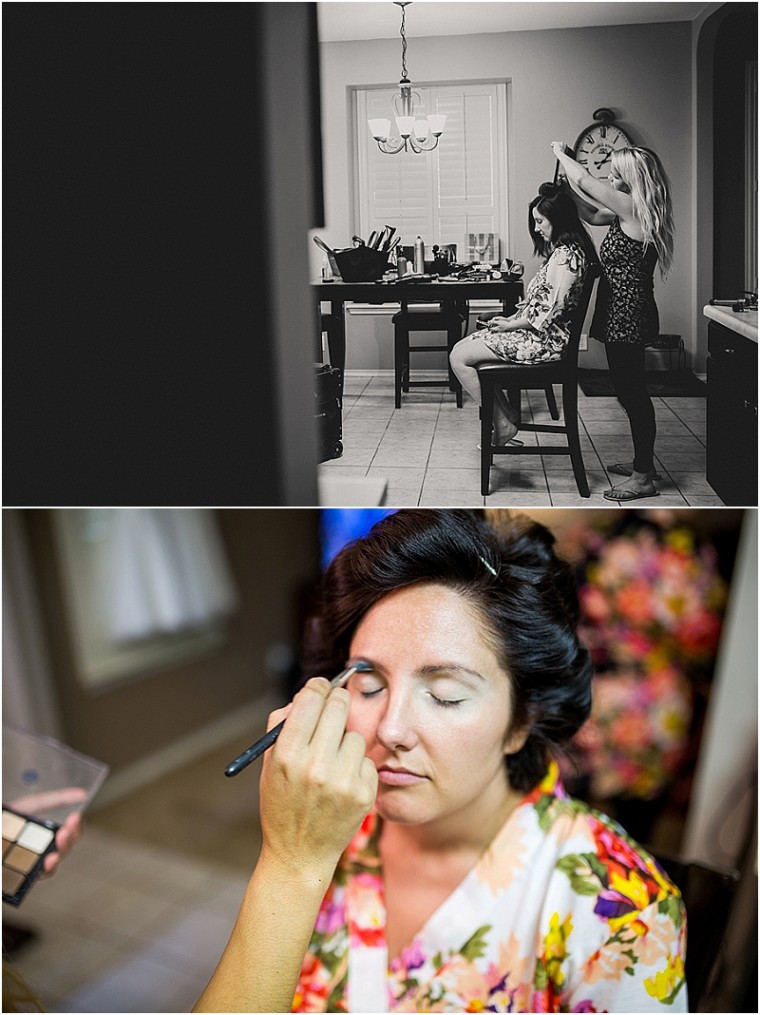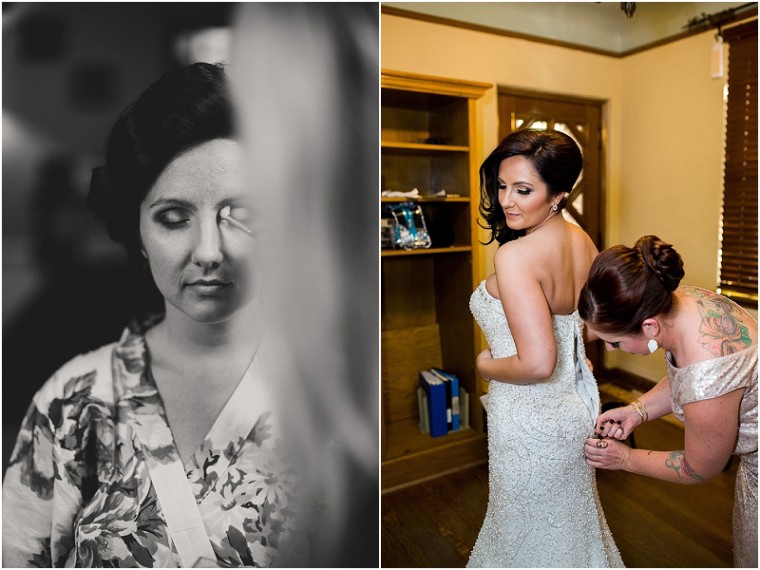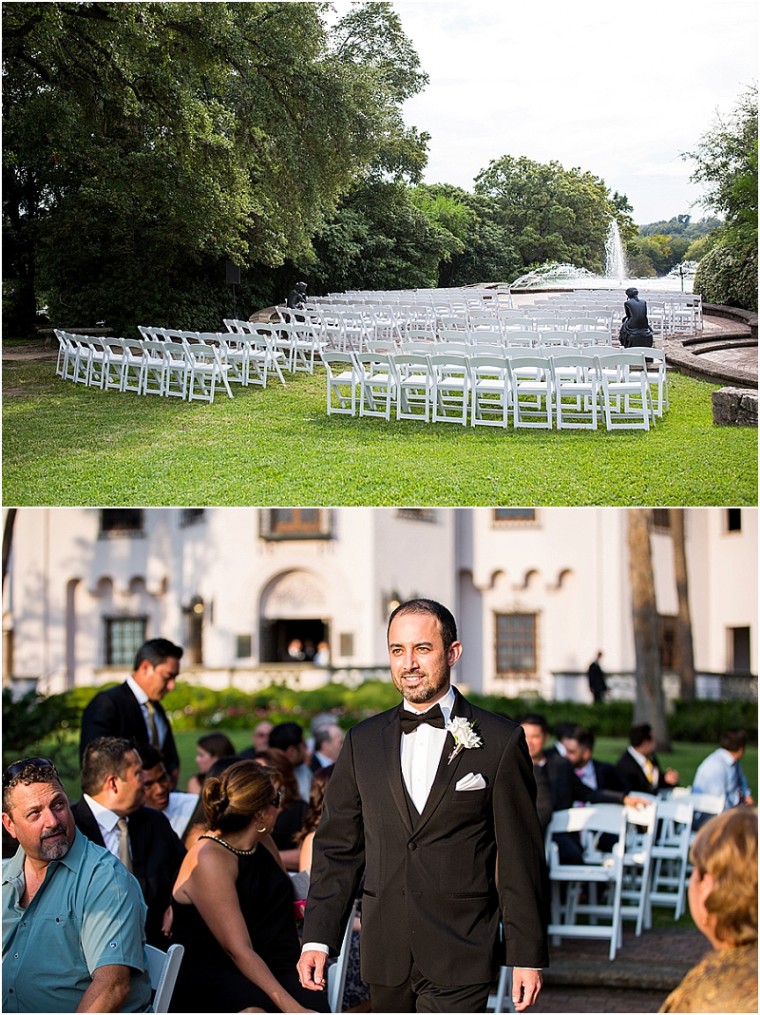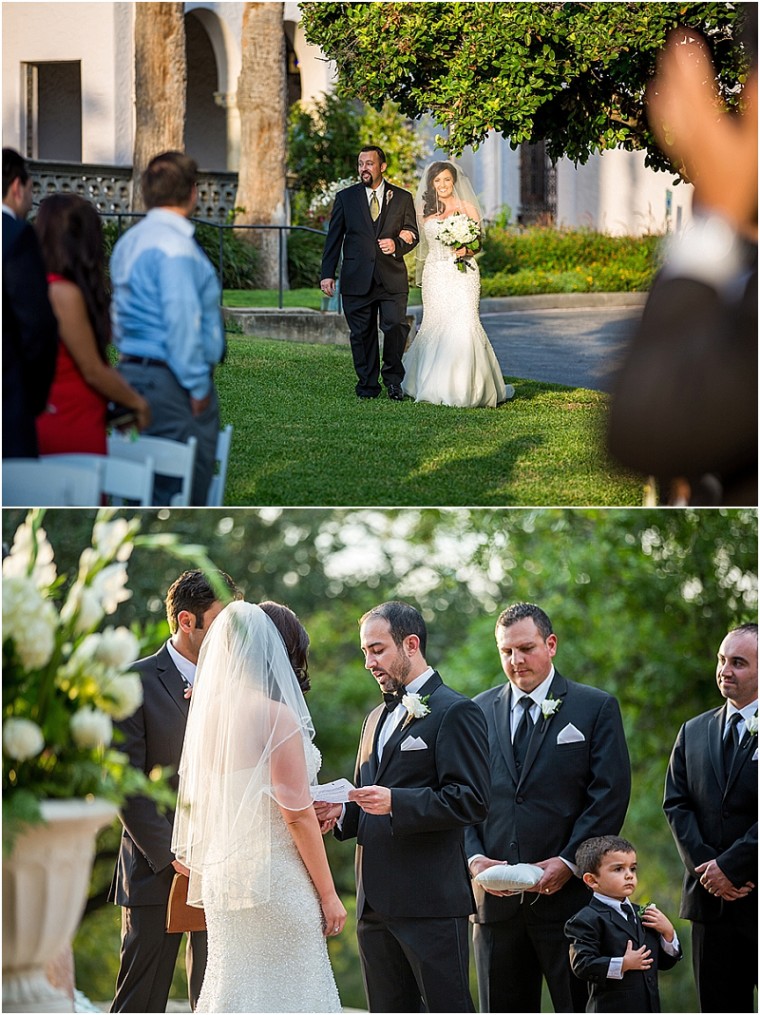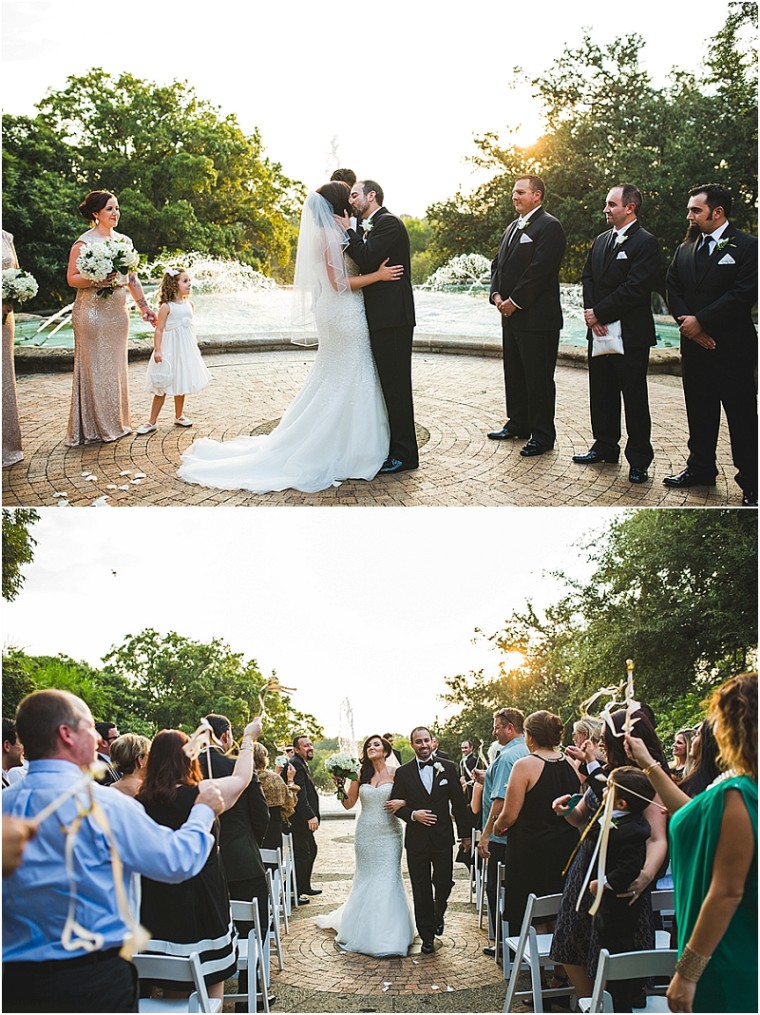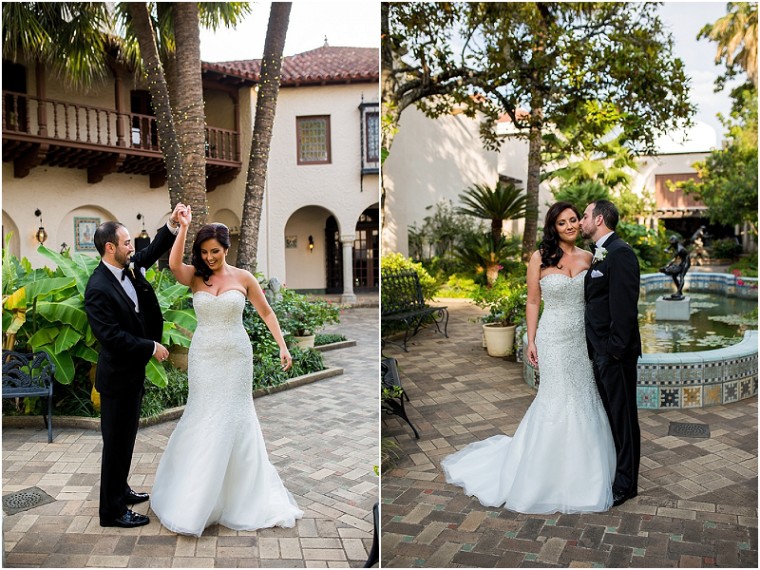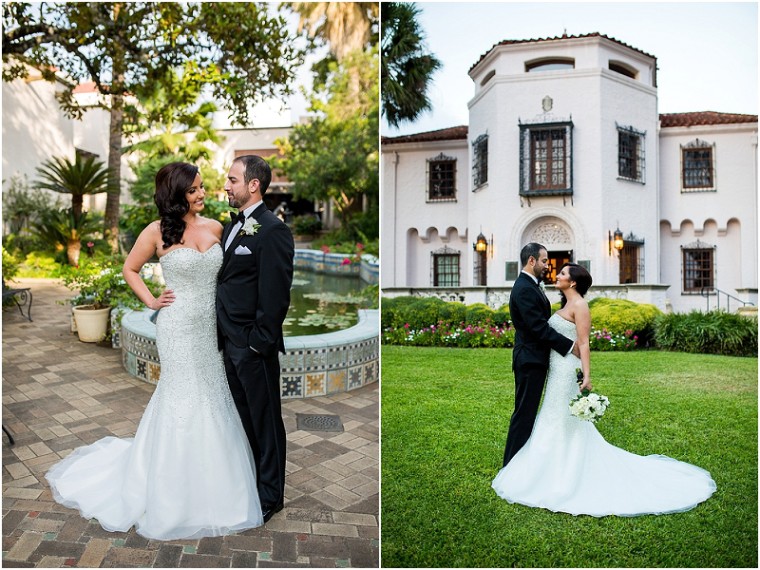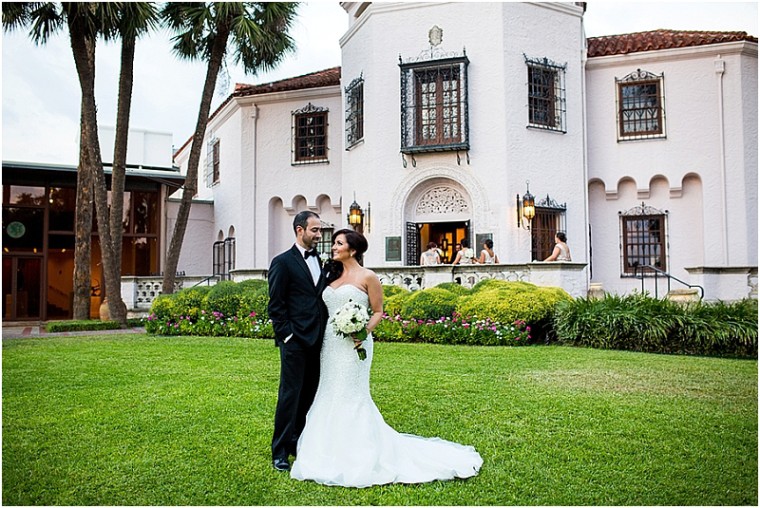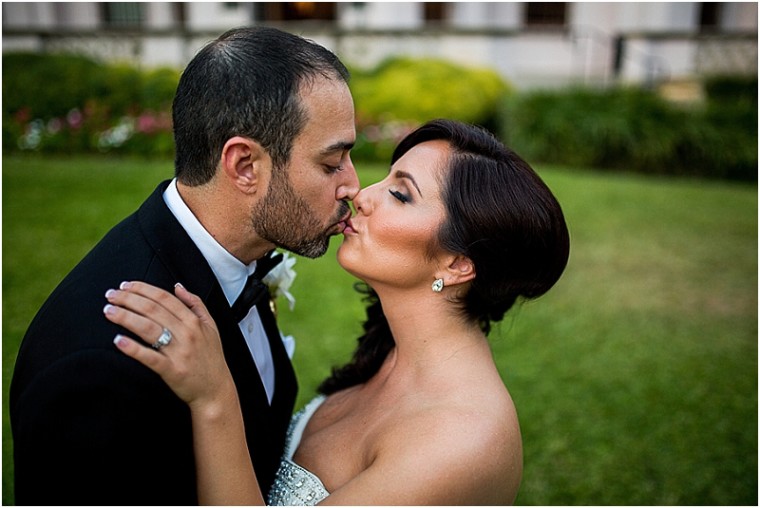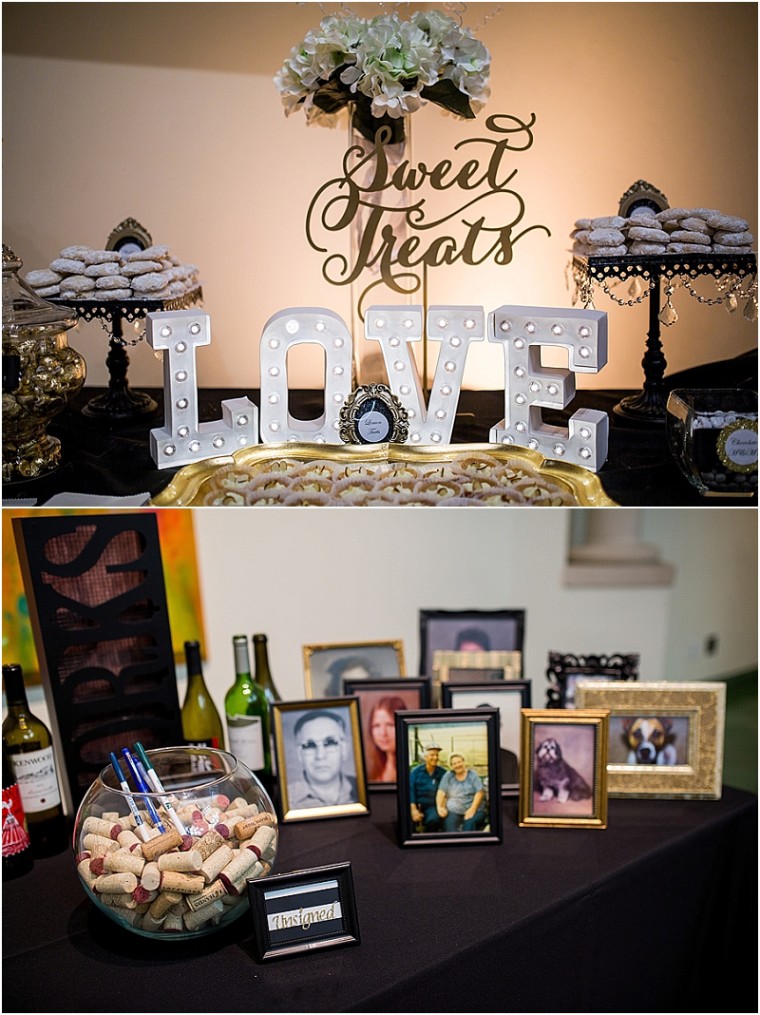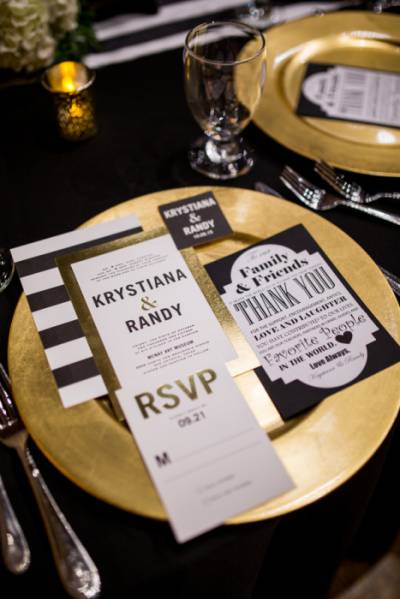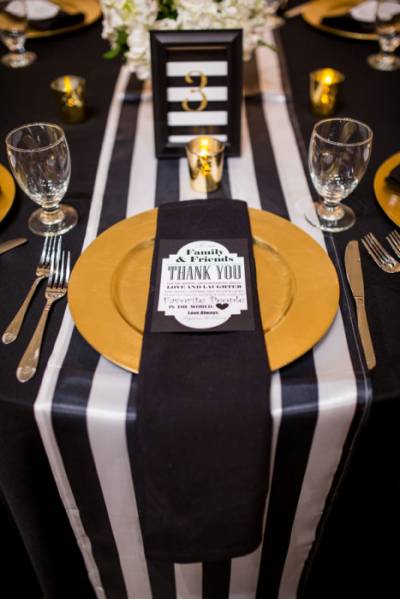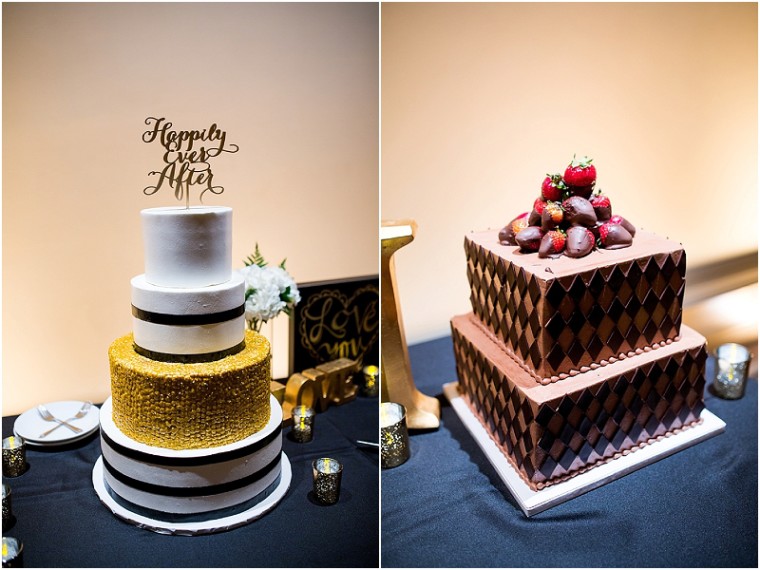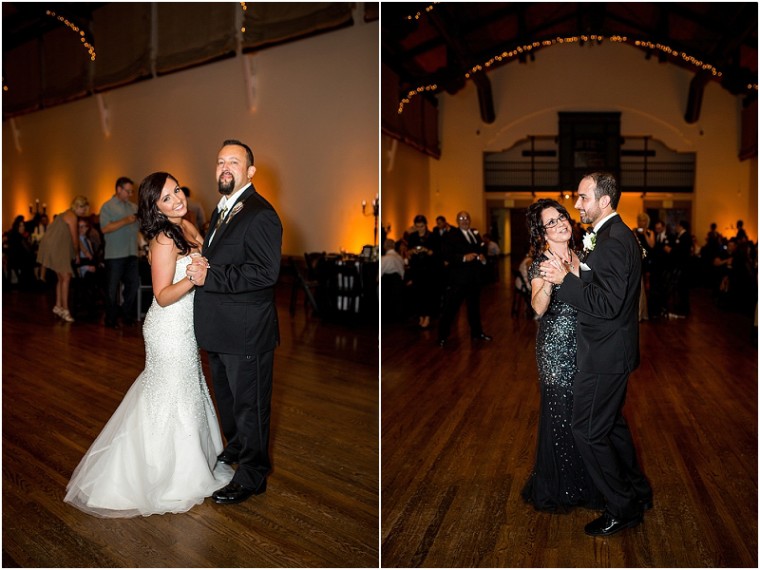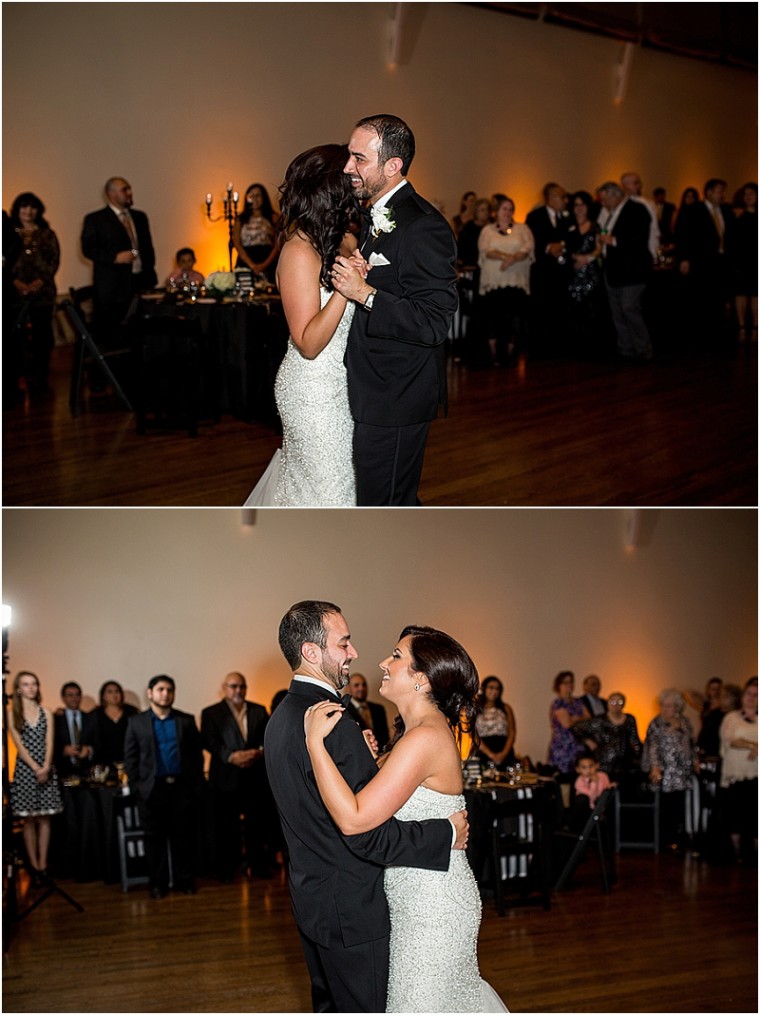 My favorite moment of our wedding was actually right after we had the ceremony and did some family photos. We were led into our reception area before anyone else, just so we could have a moment alone and see the place. It was so breathtaking. The DJ had one of our favorite songs playing, the place looked more beautiful than I could have imagined, and I had just married my best friend. It was a beautiful moment, and one I will always remember.
From the bride...We met at Frost Bank in San Antonio where we were both employed and still are today. We were friends two years before we started dating. It actually took a long time to decide on the the theme and colors for our wedding. I knew I wanted something classy and timeless and every time I thought I liked something it just didn't fit into that timeless mold. I was looking through Pinterest one day and came across a black and white striped linen with gold chargers and white flowers and I knew then that had been what I was looking for.