The lace details in the bride's dress from this lovely Austin wedding are just one of the highlights from this wedding. You can tell the bride and groom really thought through a lot of the details of their big day and went out of their way to make the celebration personal to them. White, mint green, yellow and orange all are on display in this wedding from the bride's bouquet, to the bridesmaid dresses, to the reception decor. And speaking of the bridesmaid dresses, I love the variations of the tops to these dresses. A little customization of the dress choice is easy way to help a variety of female shapes and sizes look and feel their best on your big day.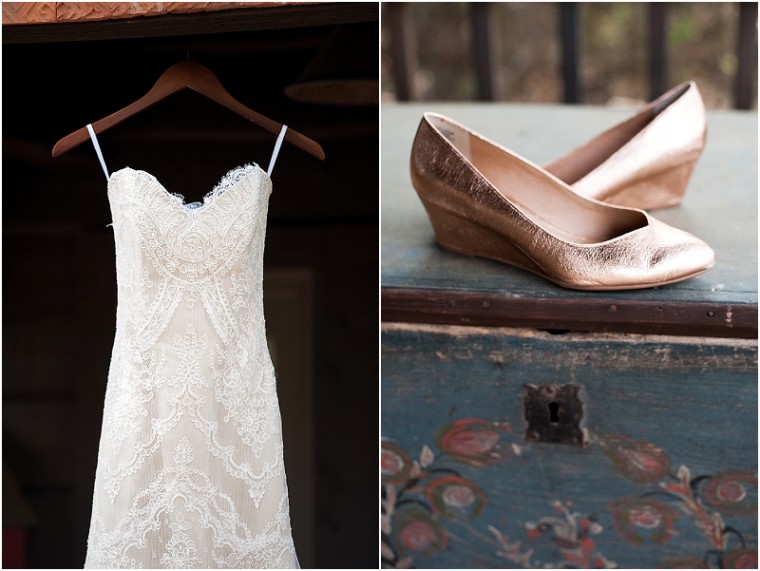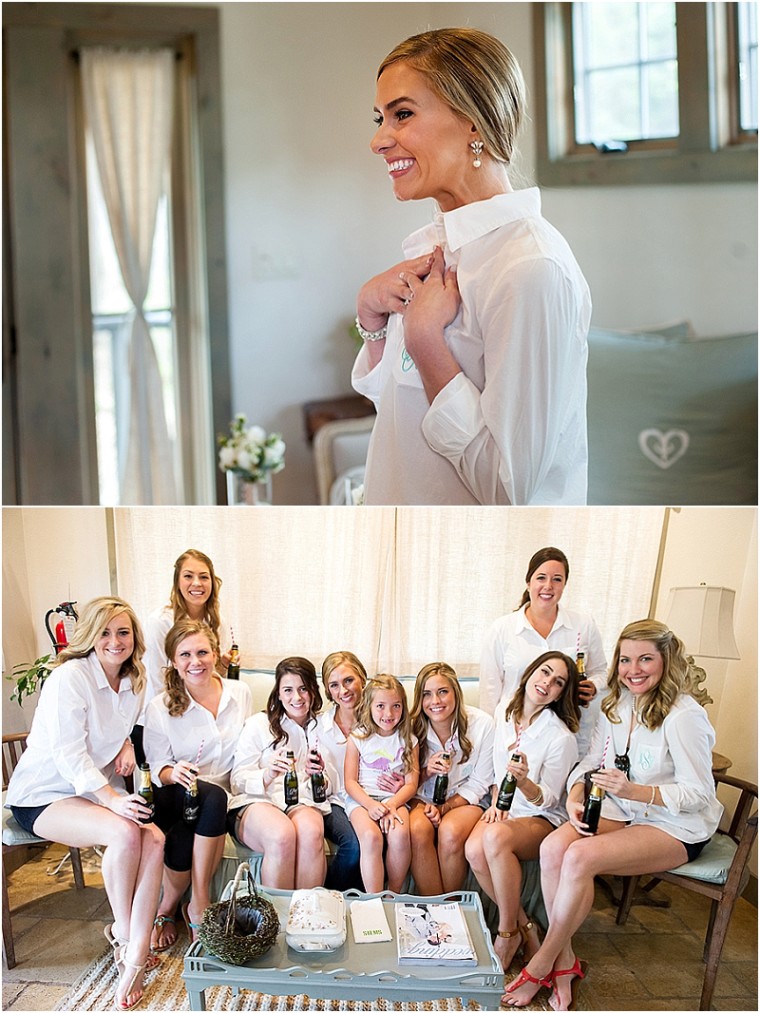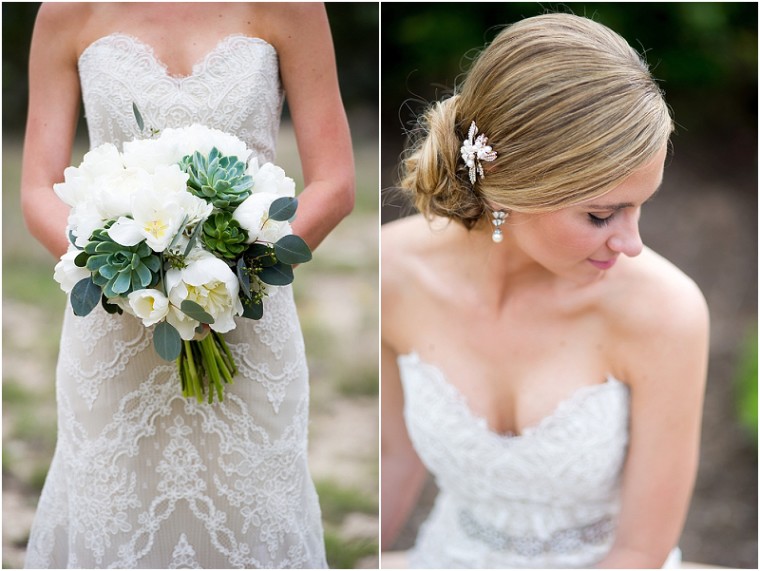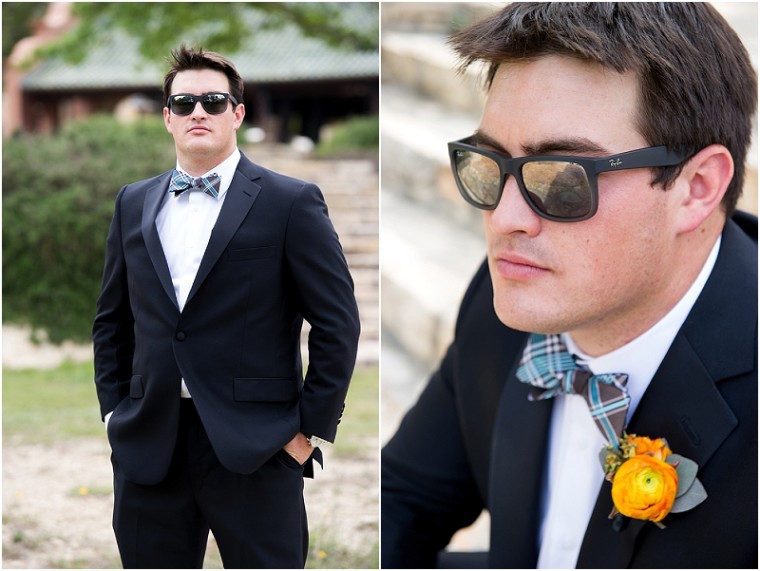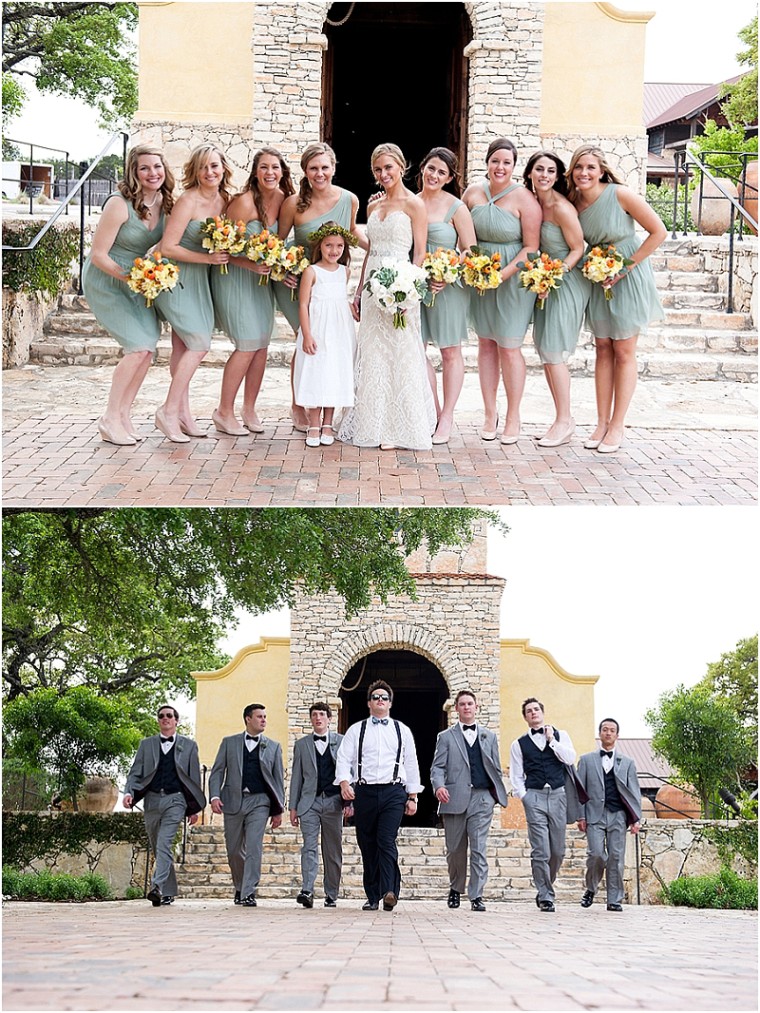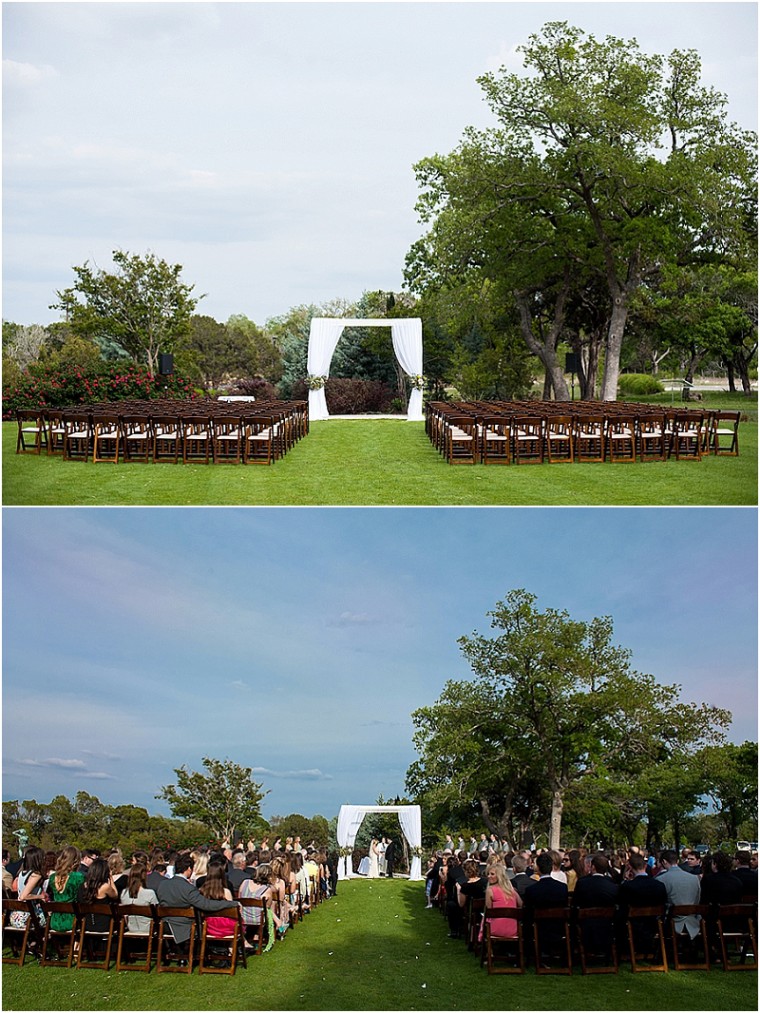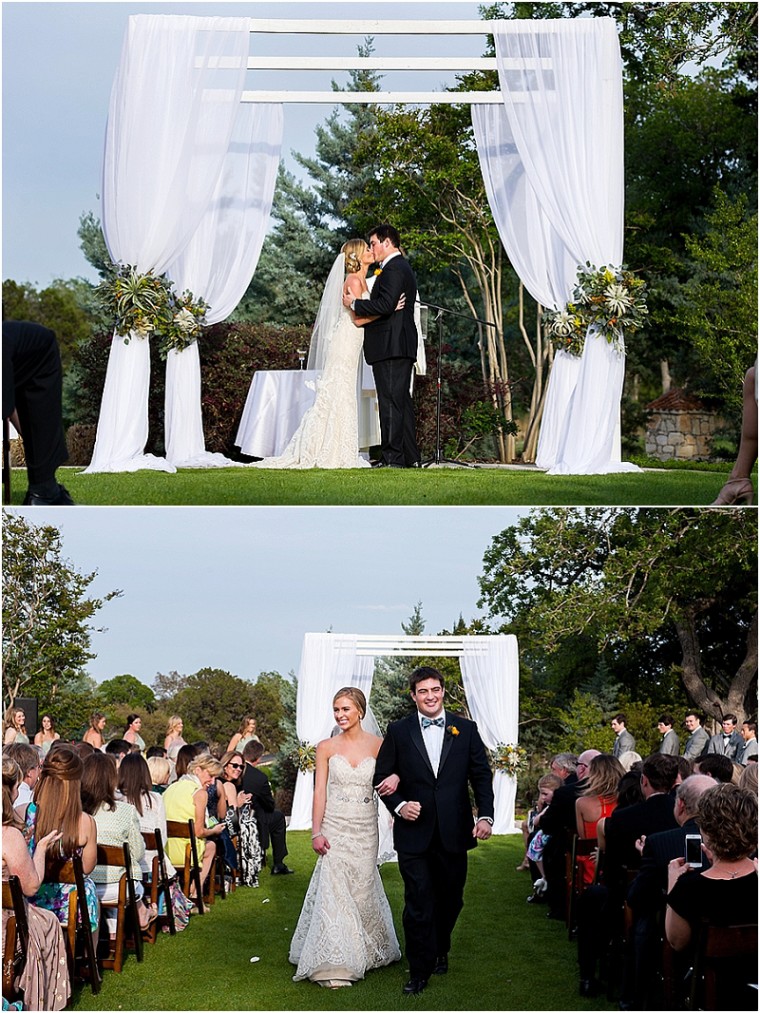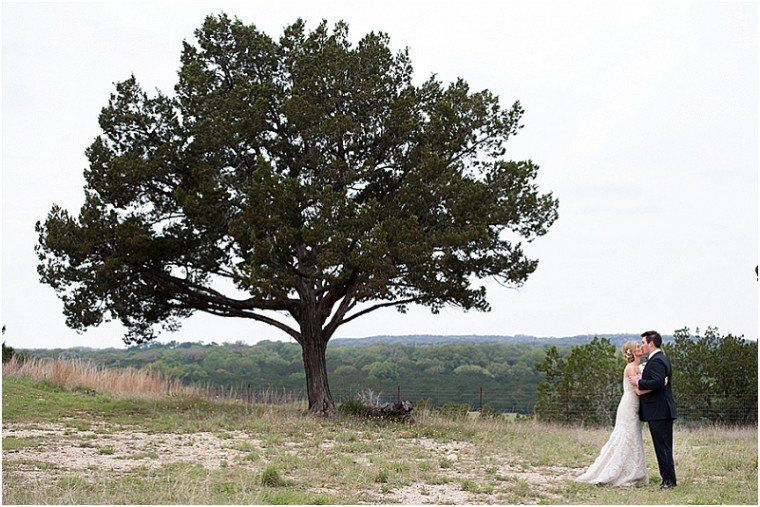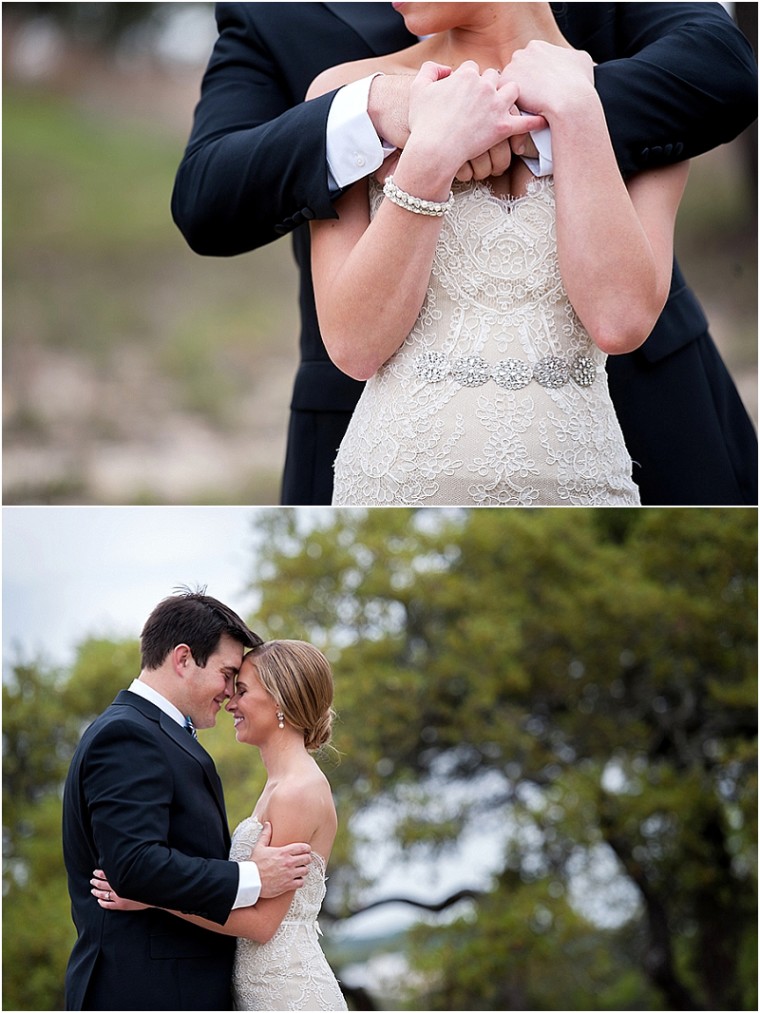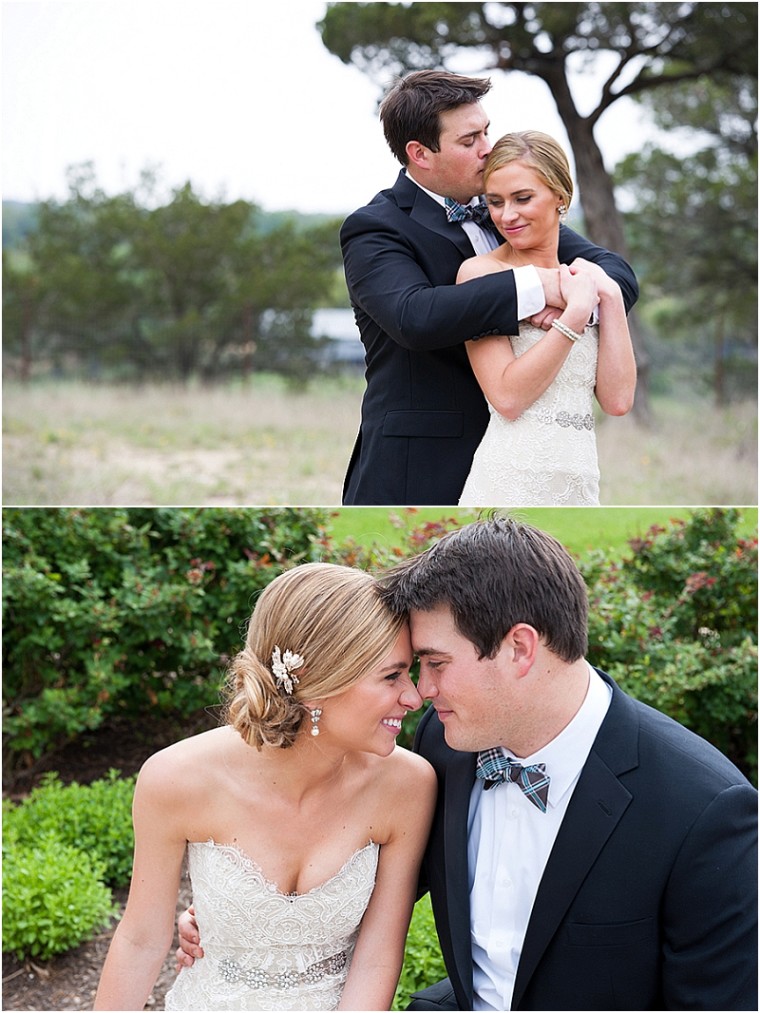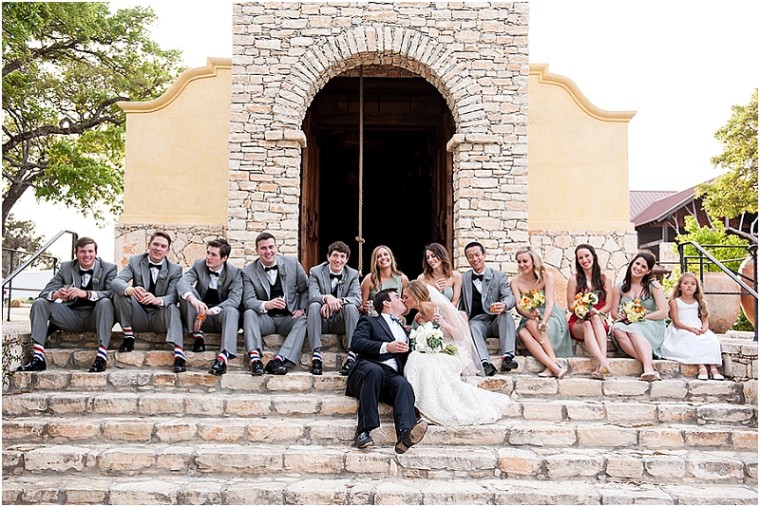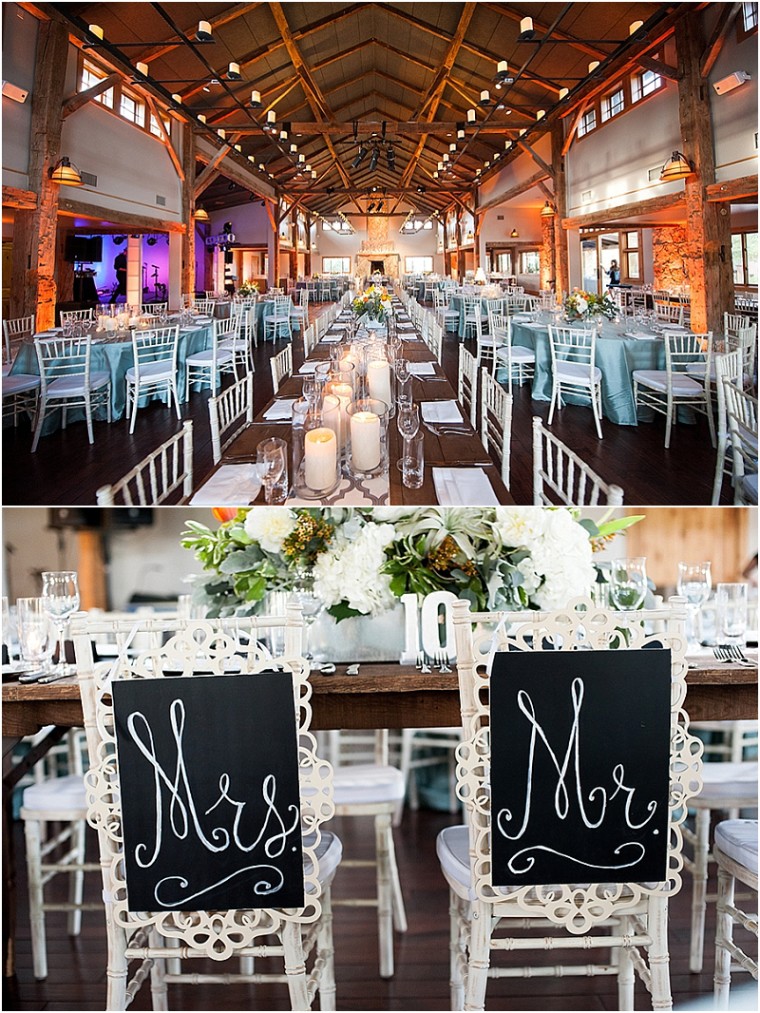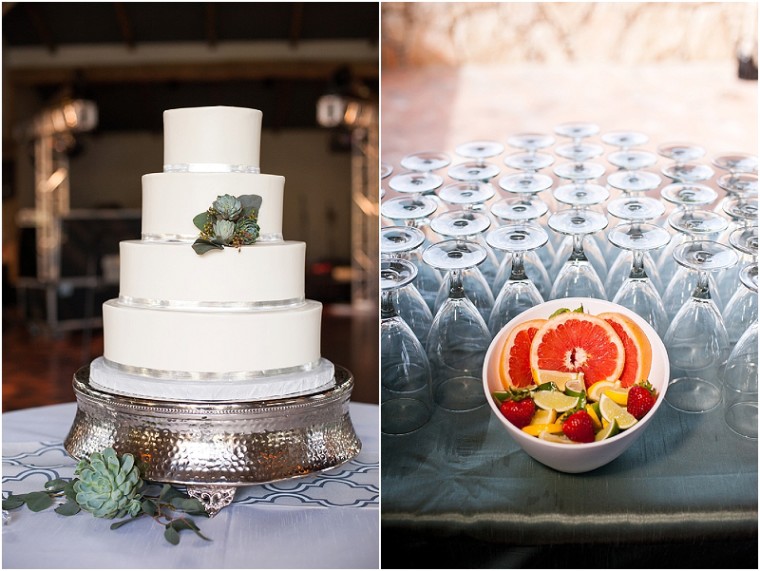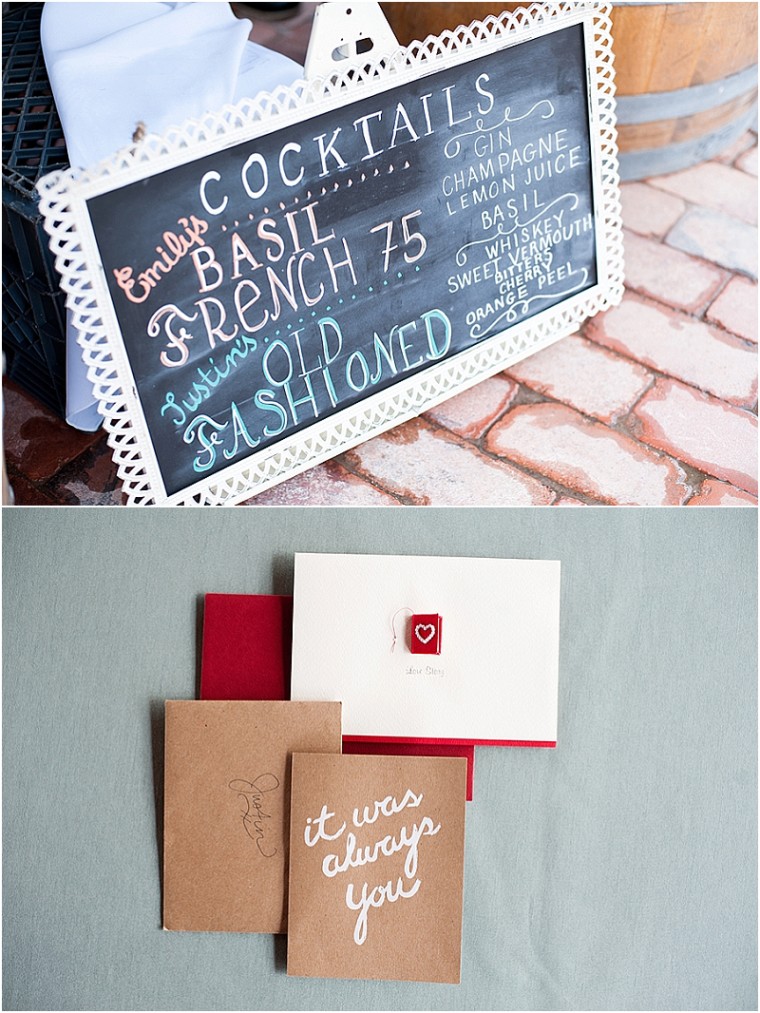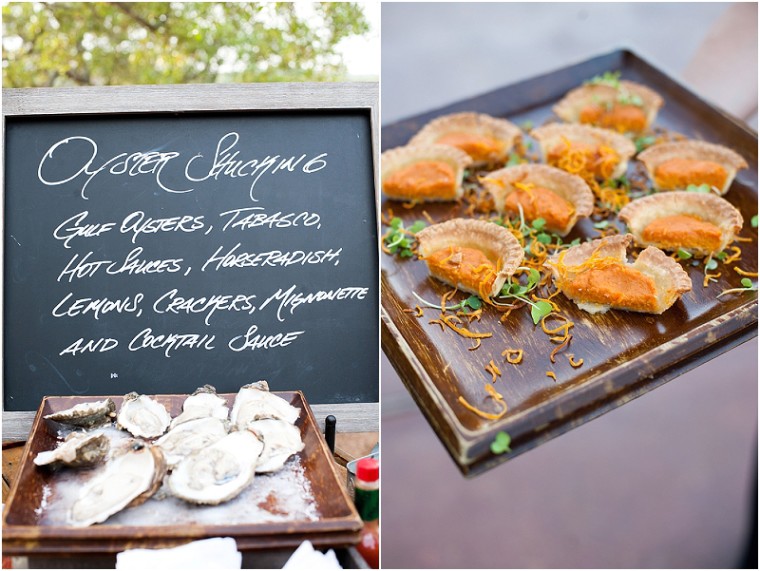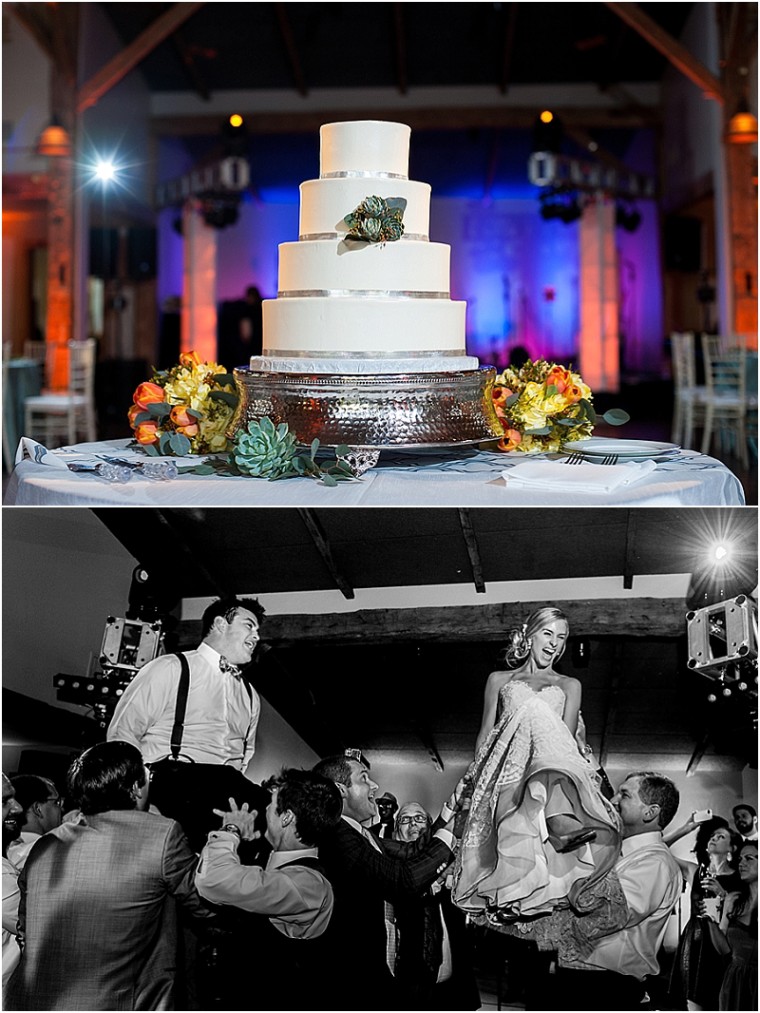 From the bride...We met a little over three years ago. I was having a party and a girlfriend of mine who new Justin from high school invited Justin and his pals over. I wasn't so sure about Justin at first (he seemed a bit too much like a Texas frat boy!). But we both bonded over our love for cooking. Once we both told each other that our secret weapon in the kitchen was truffle salt/oil, we were instantly hooked to each other! We have been inseparable since.
The proposal was a complete surprise and totally unexpected. Justin said his father was coming in town for business and we had dinner reservations at 7:30. I was running late (as usual) and went into the living room to ask Justin what time it was. He was standing in the living room in a suit with flowers! I immediately started crying. He said some lovely things to me and then asked me to marry him. I of course gave a teary "yes!" He then said that we actually were not eating dinner with this dad, and he had reservations for two at the restaurant Congress.
After a wonderful meal, we returned to the house. I walked in the door and there was a surprise party awaiting me that Justin had planned. Our family and closest friends were there awaiting us with champagne. It was such a beautiful and special moment!
Justin is Jewish and I am Christian so the ceremony was non-denominational with some Jewish elements (breaking of the glass is the main one). Neither of us are extremely religious so the wedding was mostly spiritual. Our officiant incorporated a lovely tradition called wrapping of the hands. Our hands were wrapped three times- the first wrap to symbolize my family, the second wrap to symbolize Justin's family, and the third wrap to symbolize our future family.
Atmosphere wise we were kind of going for a Hill Country wedding with a contemporary twist. We love the scenic ground of Camp Lucy, but tried to stay away from it feeling like a vintage wedding. We had air plants, succulents, and kumquat branches as some of our main florals. Justin and I are also HUGE foodies so we incorporated that into the wedding- we served oysters (our fave) and we picked Royal Fig to cater the wedding because they were the caterer that Brice Gilmore (of Barley Swine) used at his wedding (plus their food was delicious!)
We also tied in New Orleans elements since that's where I'm from. The band was very soulful, we're serving oysters, beignets, and cajun appetizers like boudin balls. We wanted the atmosphere to feel comfortable, but very US.