There is so much to love in this Disney themed Houston wedding sent to us by Degrees North Images. Every wedding is personal, but when the bride and groom choose to embrace a specific theme for their big event, these personal touches can be so unique and fun. This couple clearly loves everything Disney and successfully spread their love of Disney movies and characters throughout their wedding day without overwhelming the event. The wedding invitations have an adorable Beauty and the Beast reference, and I would bet it's not a coincidence this bride chose a mermaid styled dress for her big day. The really special Disney moments in this wedding are found on the reception tables, each themed after a different Disney movie. You can find more photos from this wedding in the gallery.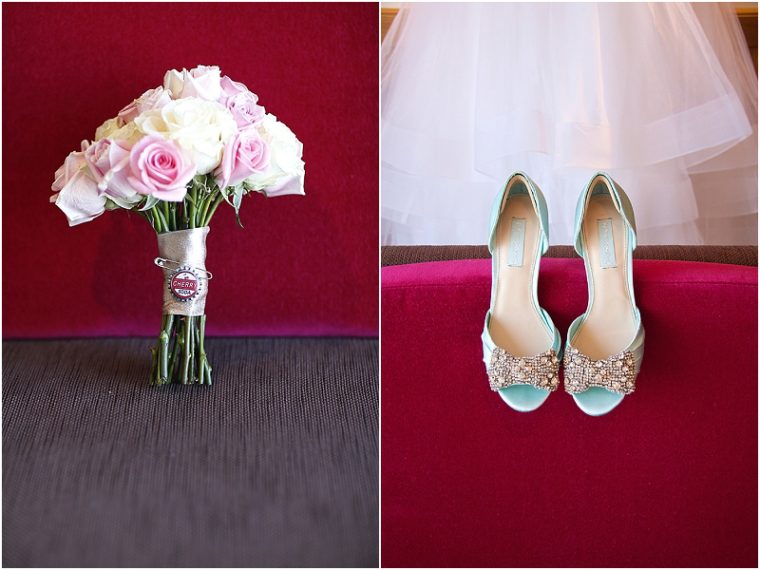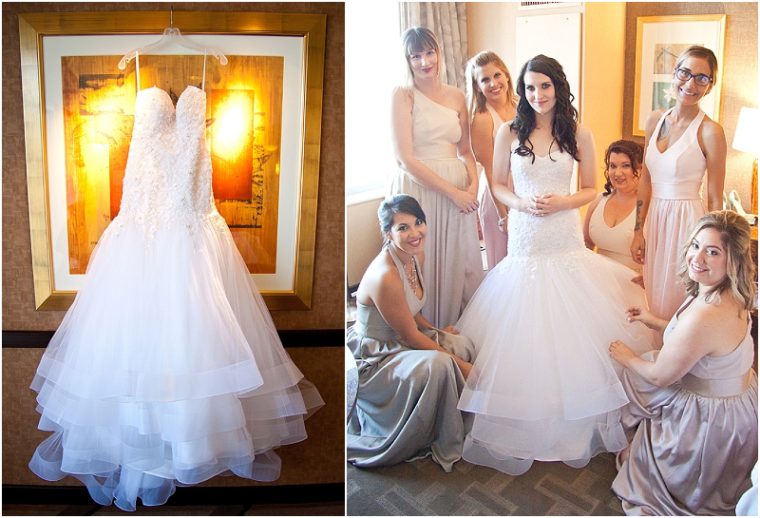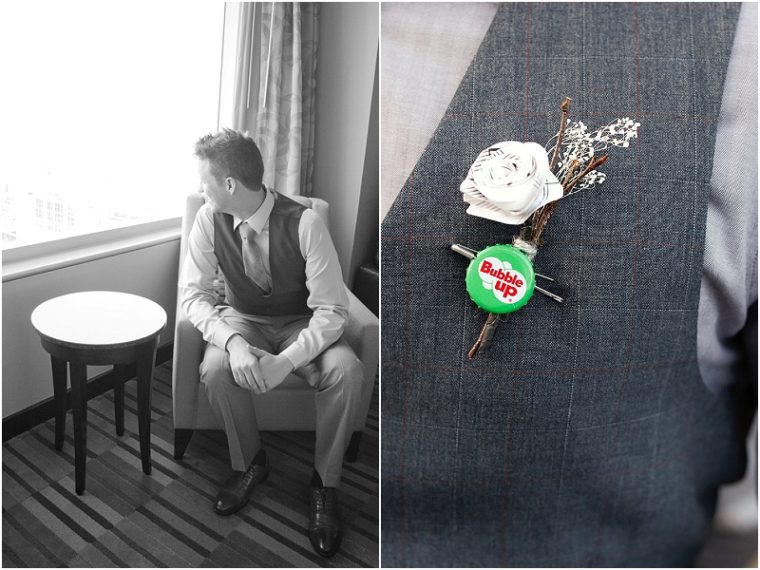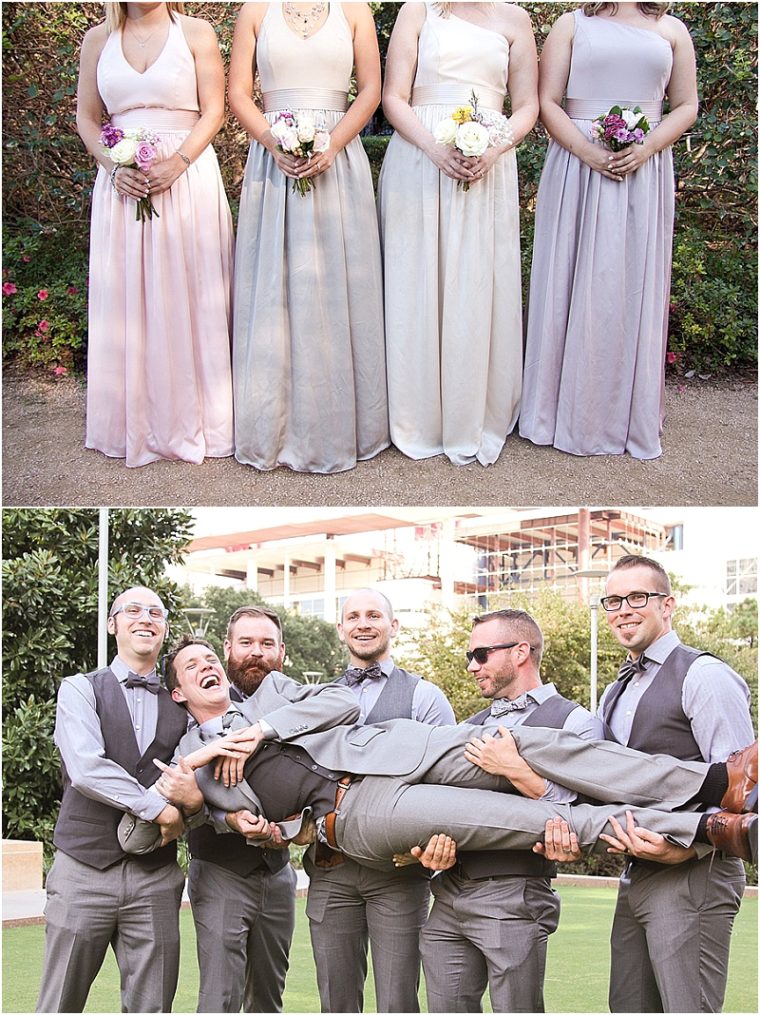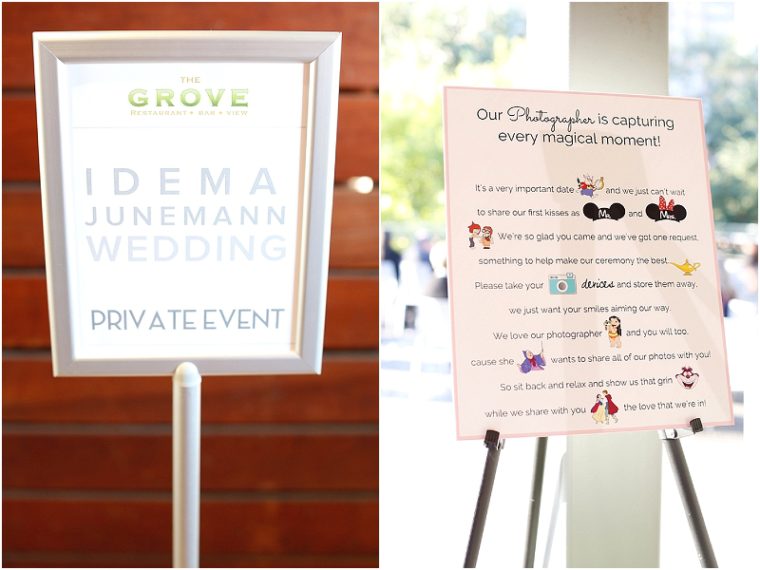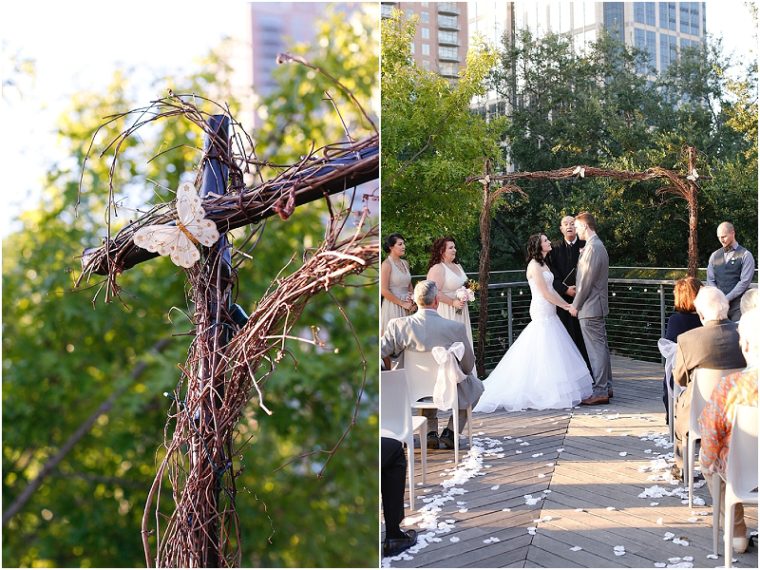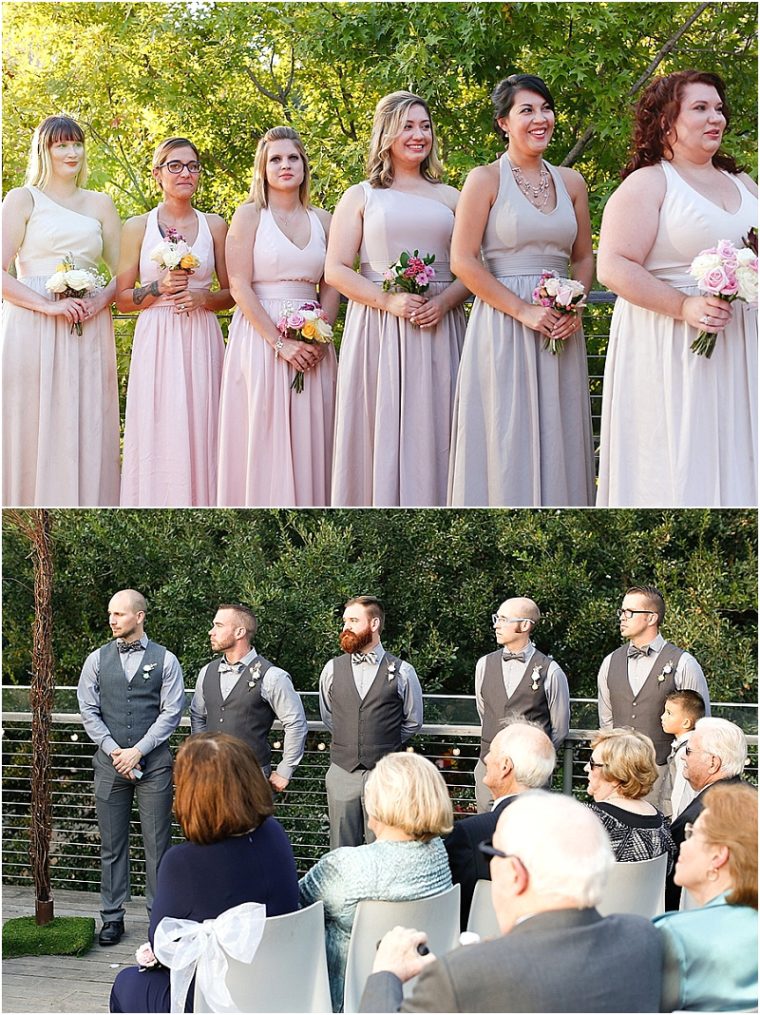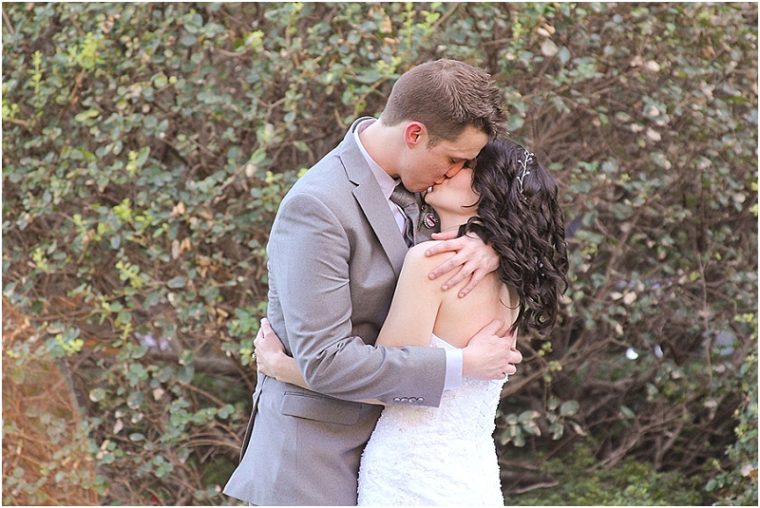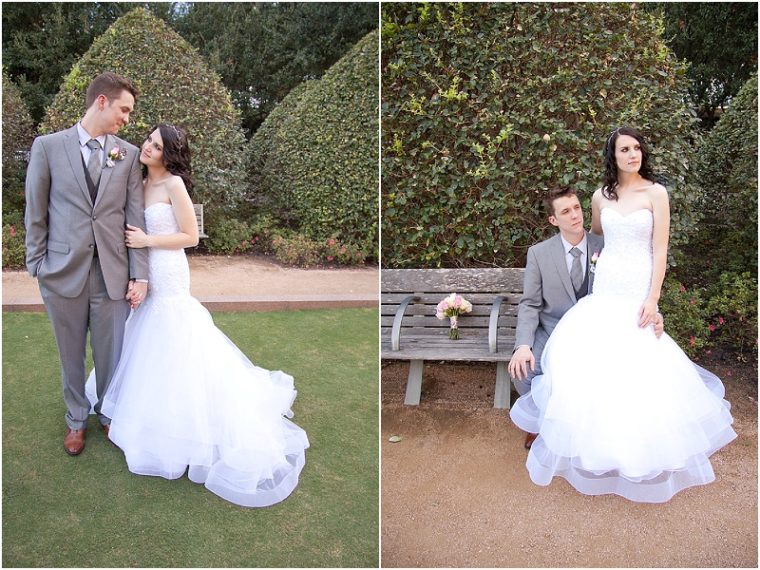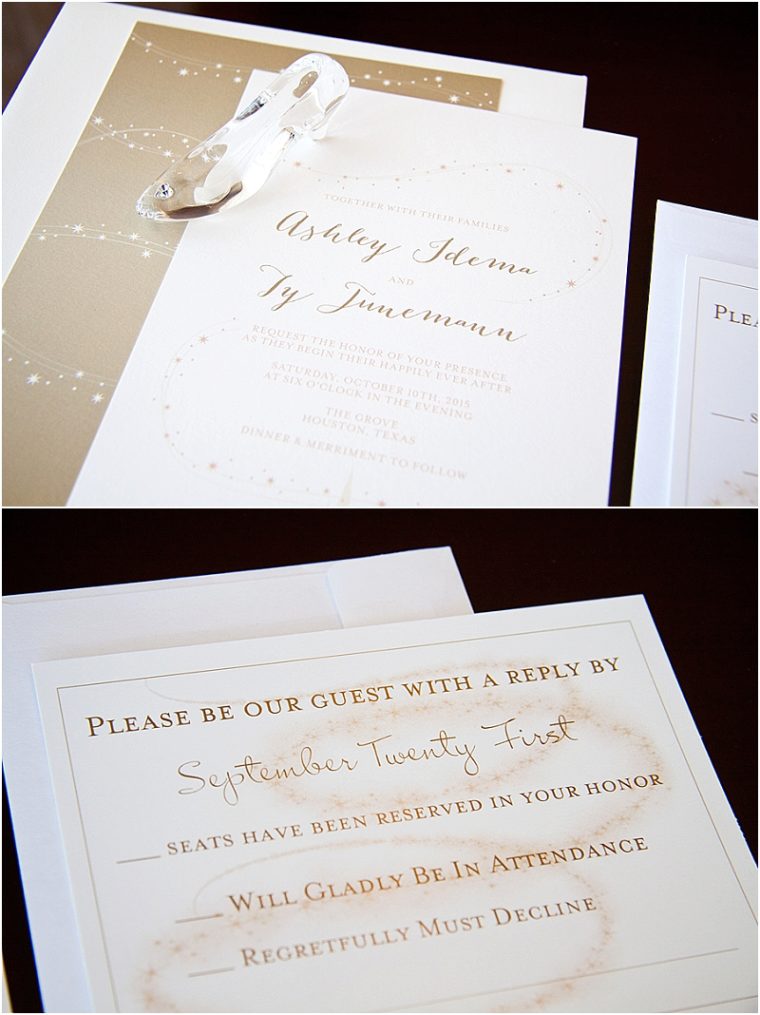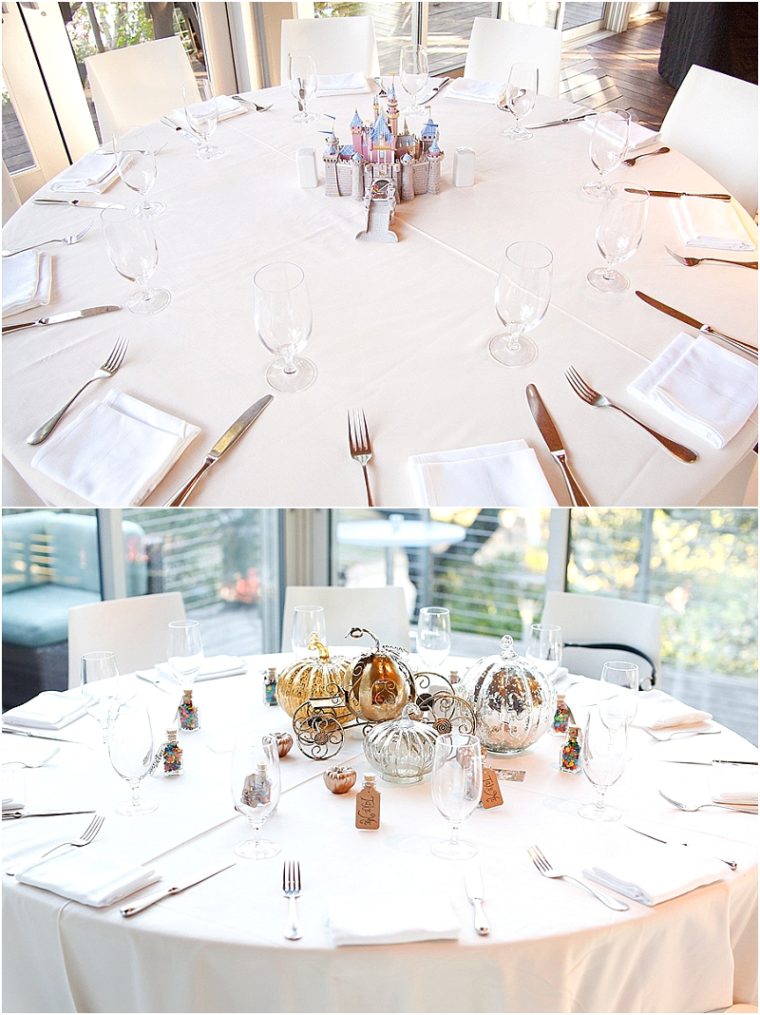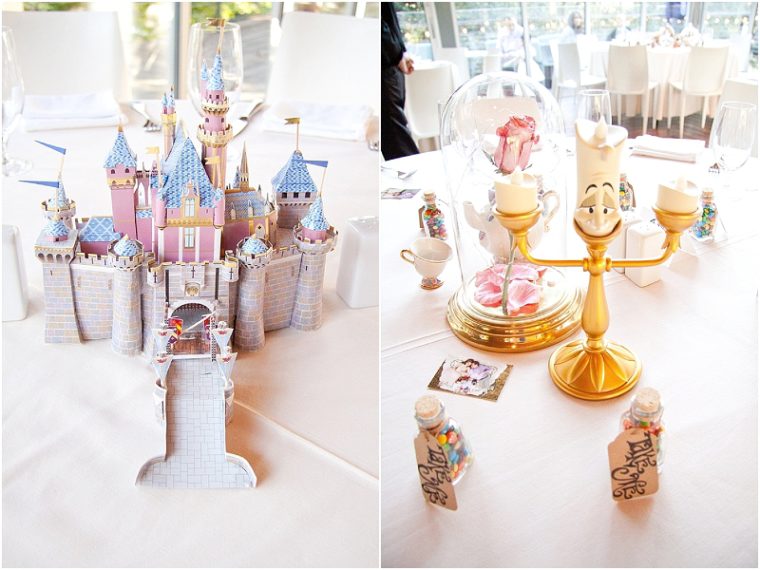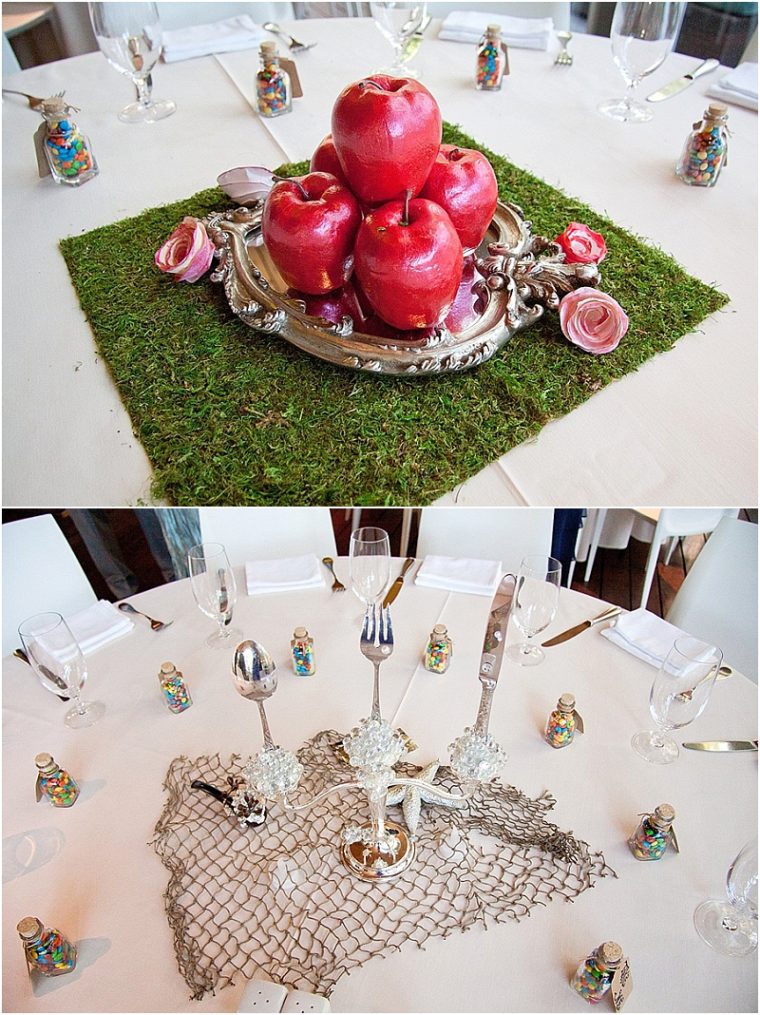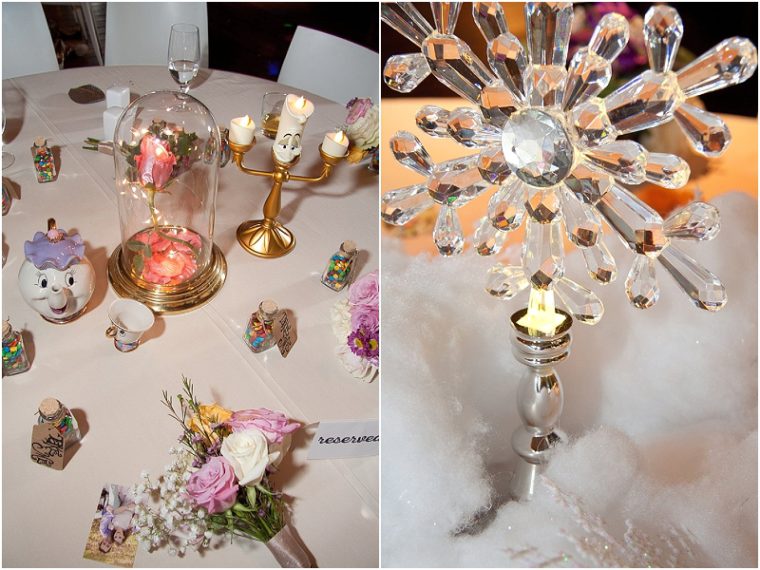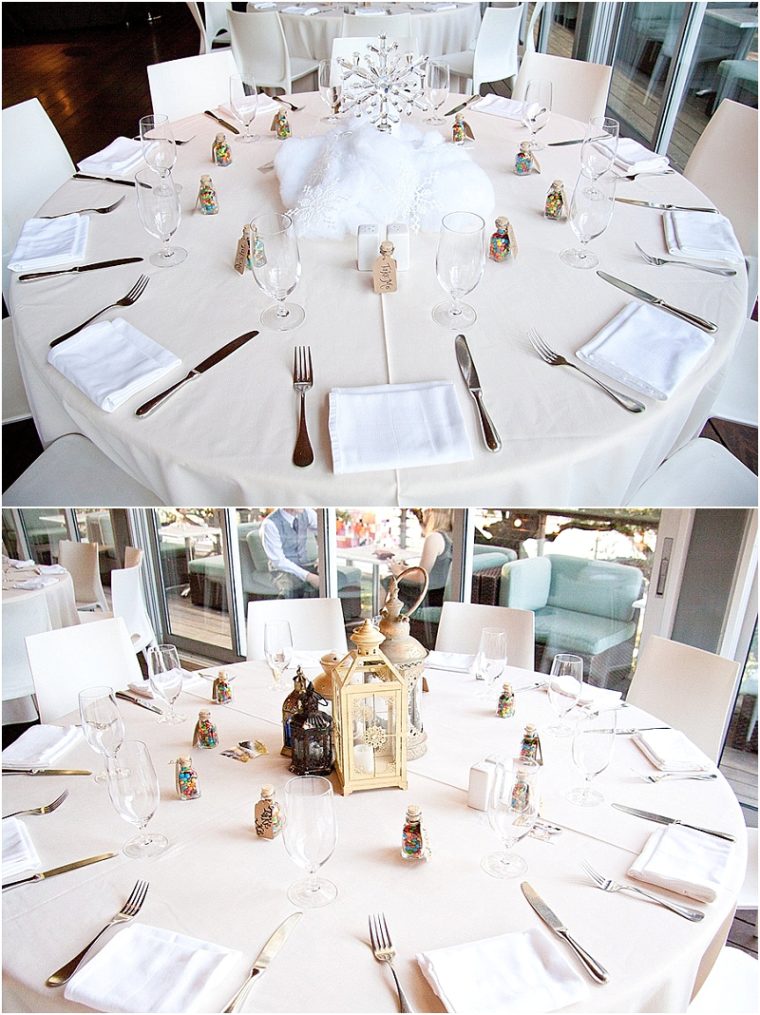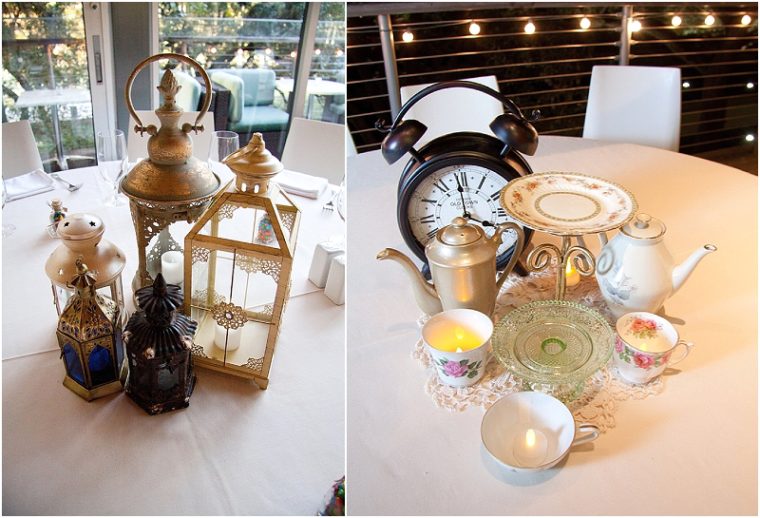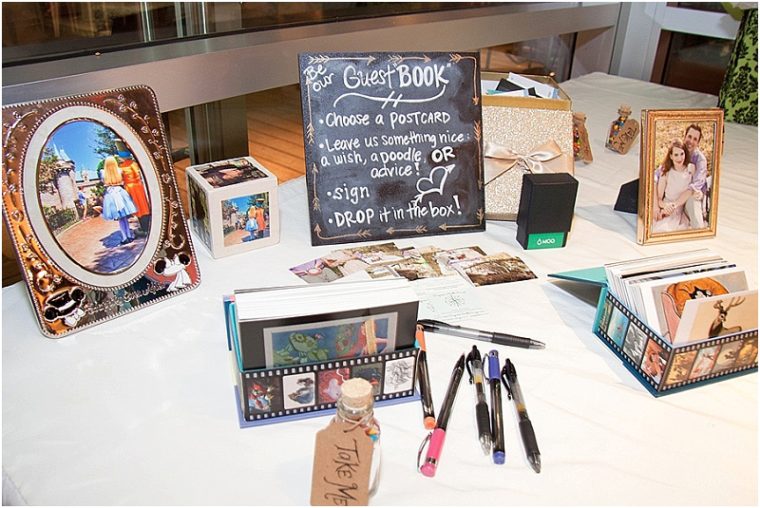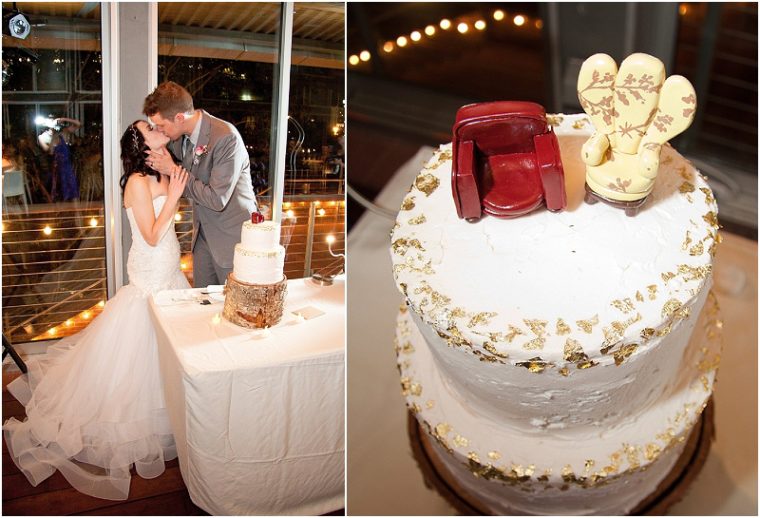 From Degrees North Images...This story started when our groom, Ty proposed to Ashley near Sleeping Beauty Castle at Disneyland. When they returned home and began wedding planning they just knew Disney would definitely be in the details. Their wedding venue, The Grove, is located in the heart of downtown Houston. With their date and location set, Ashley began brainstorming centerpiece designs. With some favorite Disney movies as inspiration, she started collecting unique decor, including some Disney collectibles, to arrange into centerpieces. She even made some of the pieces herself, like the rose on the Beauty and the Beast table!
The ceremony, which was held on the venue's Treehouse Deck, featured a simple alter with butterfly accents. The groom was escorted down the aisle by his mother while the bride was escorted by her father. In the middle of the ceremony, tears turned to laughter when Ty tried to steal a kiss when he put the ring on Ashley's finger!
In keeping with the Disney theme, Ashley wore an Alfred Angelo Disney Wedding gown, which she found on Tradesy. It had to be moderately altered, but the seamstress was able to tailor it to fit her perfectly. Even with a larger alteration bill, purchasing the dress on Tradesy saved her several hundred dollars! The couple's first look was on a small green which was lined with manicured bushes that reminded me of Alice in Wonderland. This private moment is always so special for the couple. It's a moment that melts the stress of planning the wedding away and they can just be in the moment. It always seems to spark a renewed sense of joy and excitement!
At the reception, guests wrote advice and well wishes on Disney postcards. Each of the tables in The Grove's Vista Room was themed after a different Disney movie with the head table featuring a mini replica of Sleeping Beauty Castle. There was a Little Mermaid themed table with a dinglehopper AND a snarfblatt and, my favorite, a Beauty and the Beast table with characters Lumiere, Mrs. Potts and Chip! Other tables were inspired by Cinderella, Tangled, Alice in Wonderland, Frozen and Snow White. Ashley's sister-in-law made their wedding cake which was topped with miniatures of Carl and Ellie's chairs from the Disney Pixar movie Up. This wedding is proof that Disney is a state of mind and Disney fairytales can happen anywhere!