I have never seen a wedding that mixed both modern and rustic elements together so well. But this Dallas loft wedding pulled off that incredible design feat. The Lofty Spaces venue provides the modern vibe, but all of the country elements-the soft color palette, the wood details-provide the perfect rustic contrast. Bridal Bliss Consulting did an amazing job pulling all of the elements together. And Michelle Standerfer captured every lovely detail. Devour even more gorgeousness in the gallery.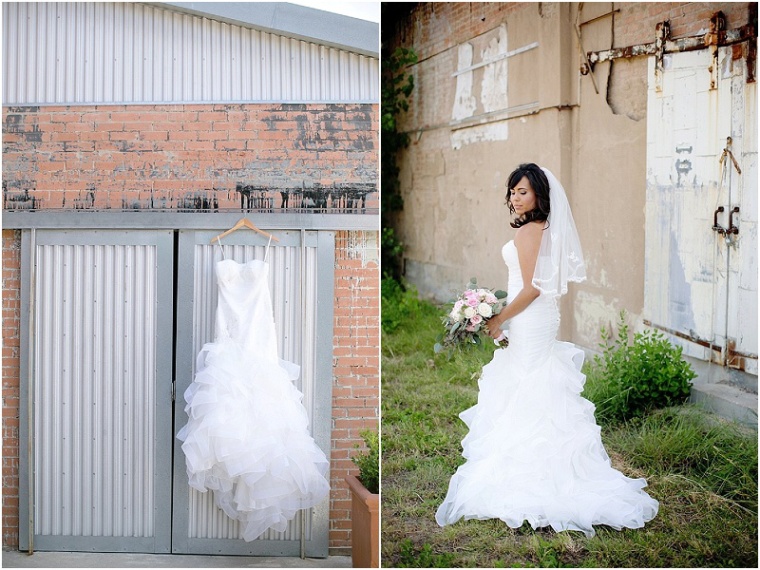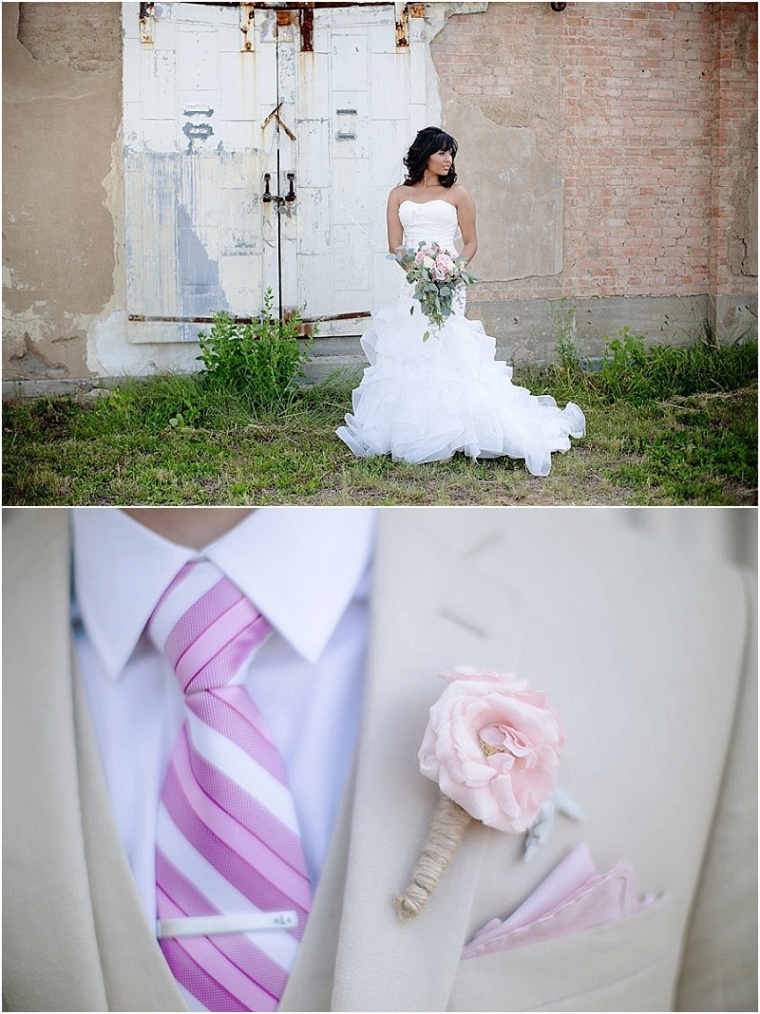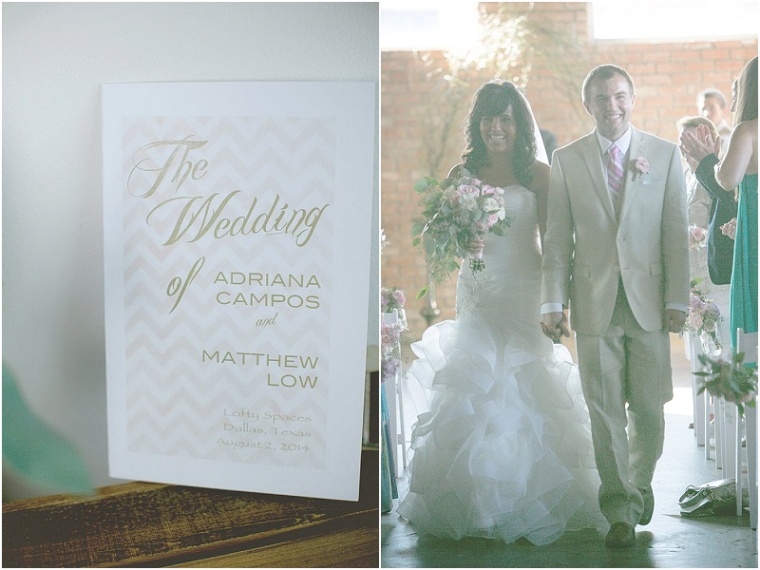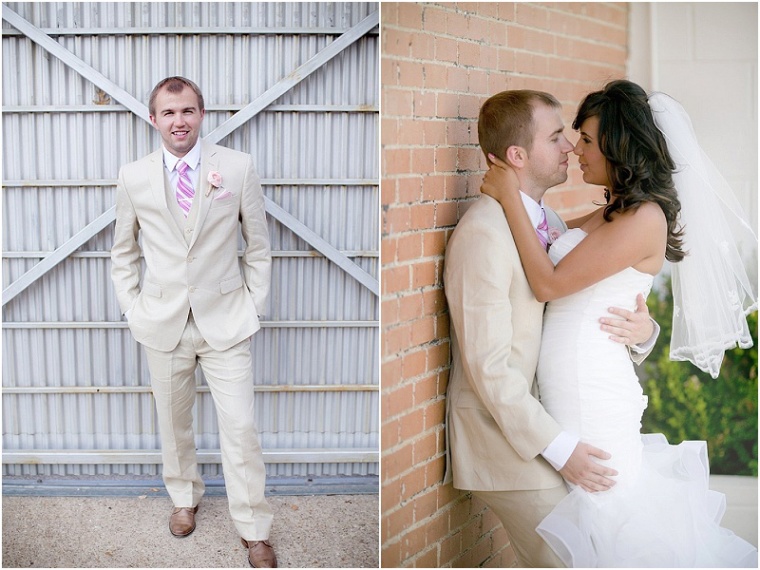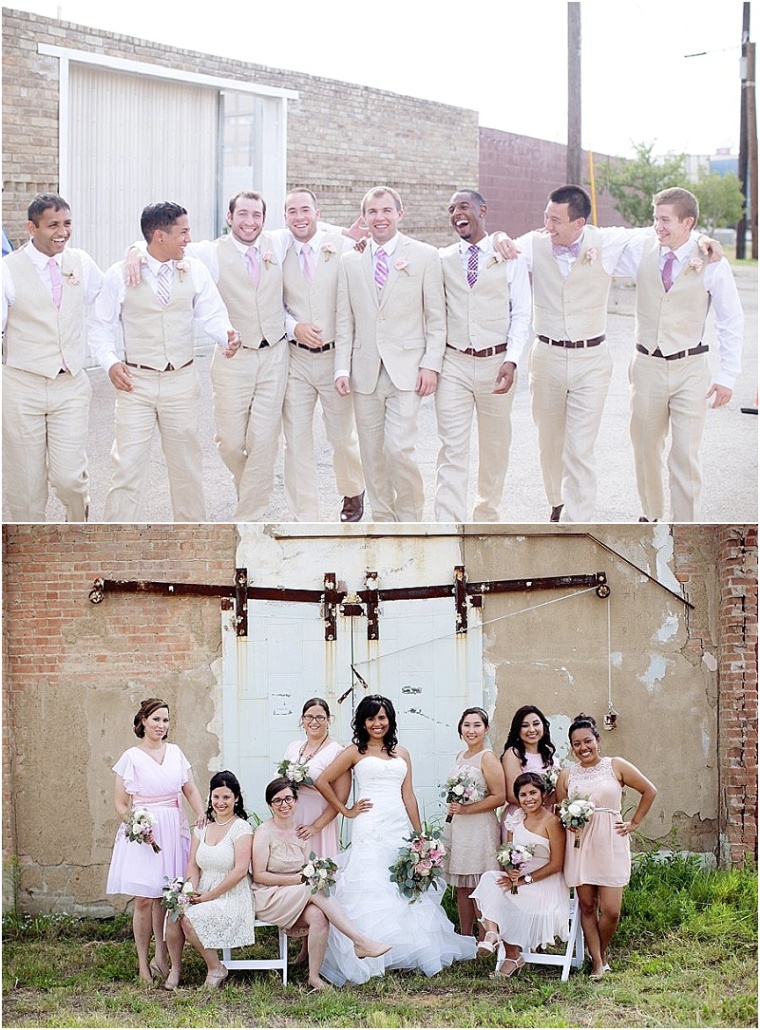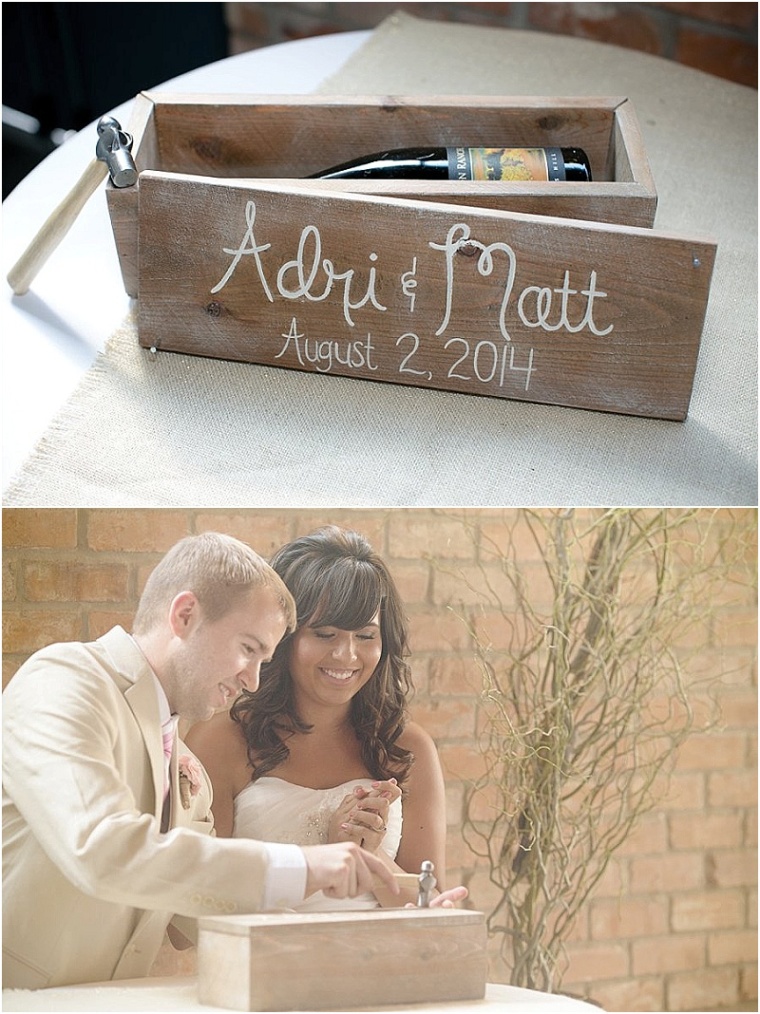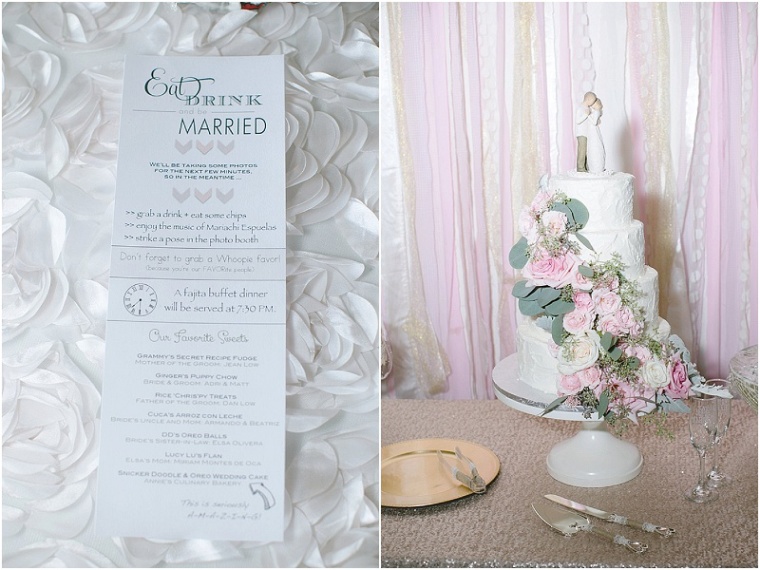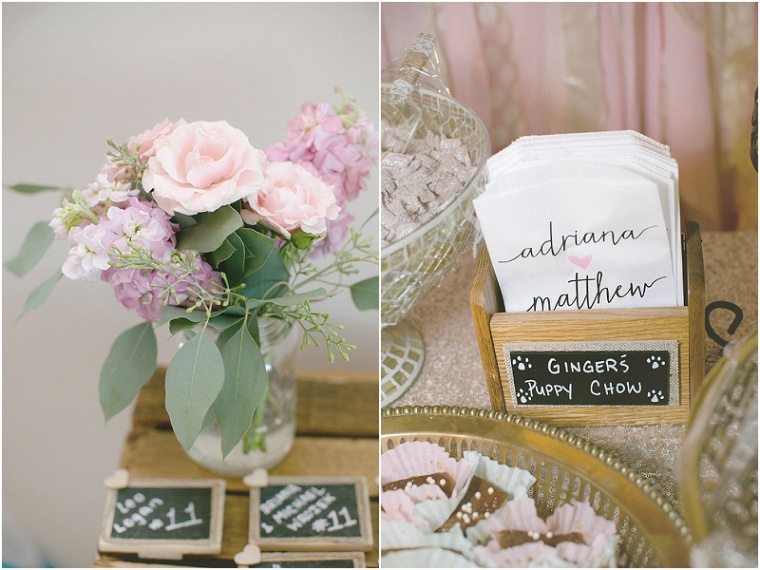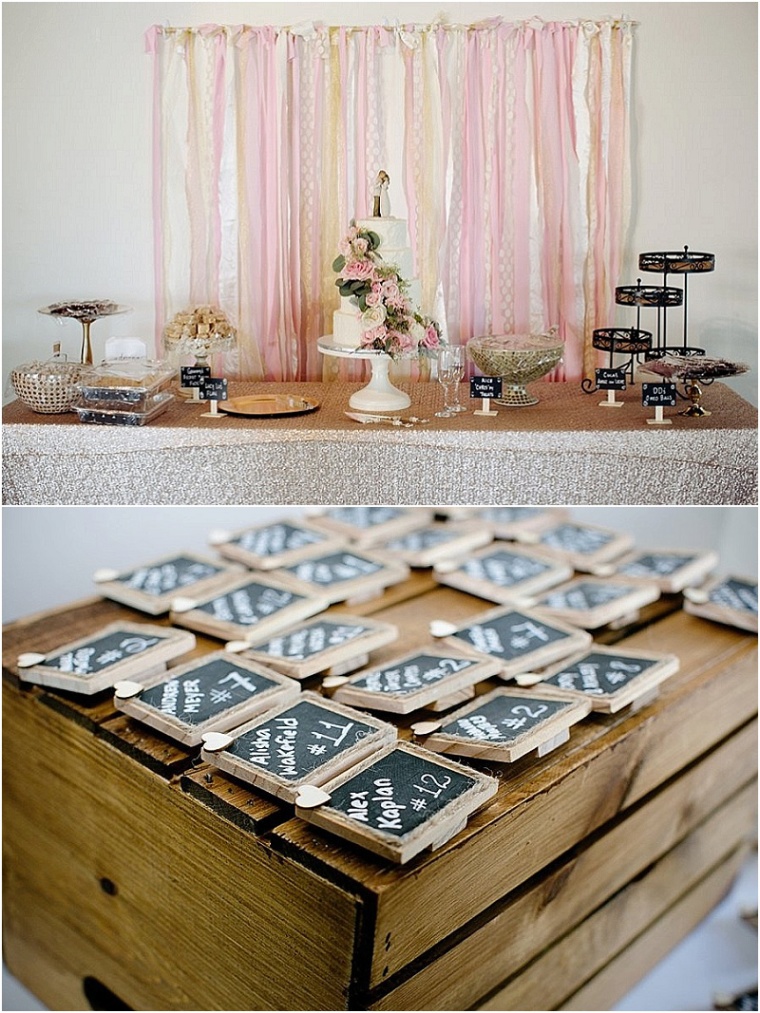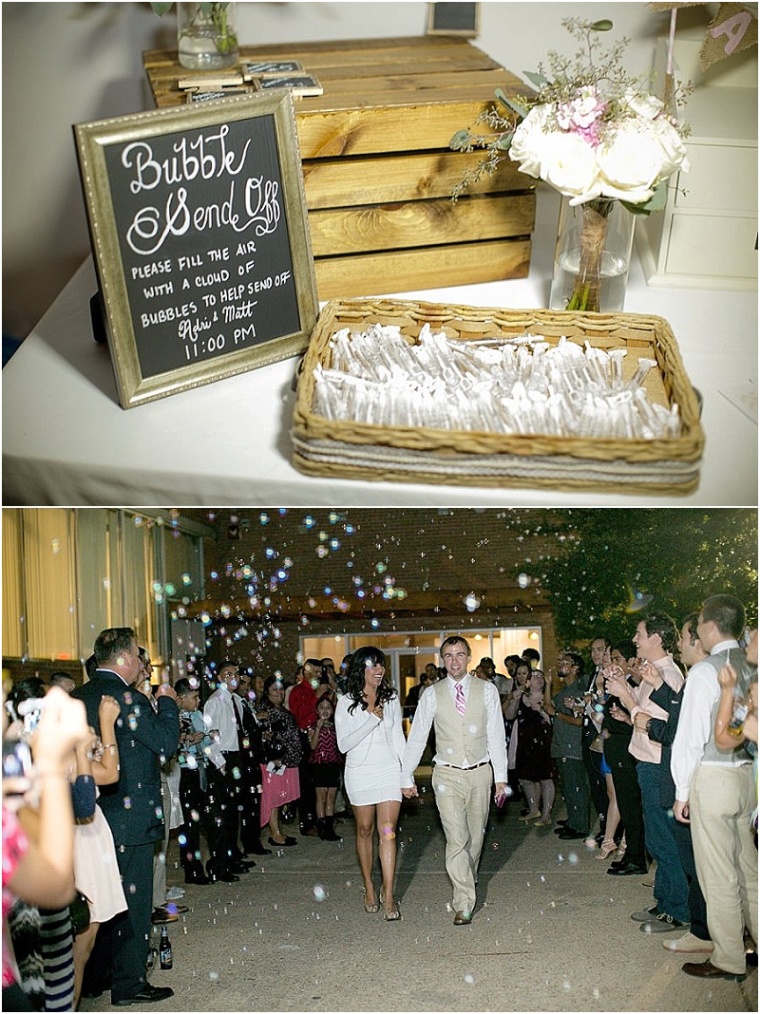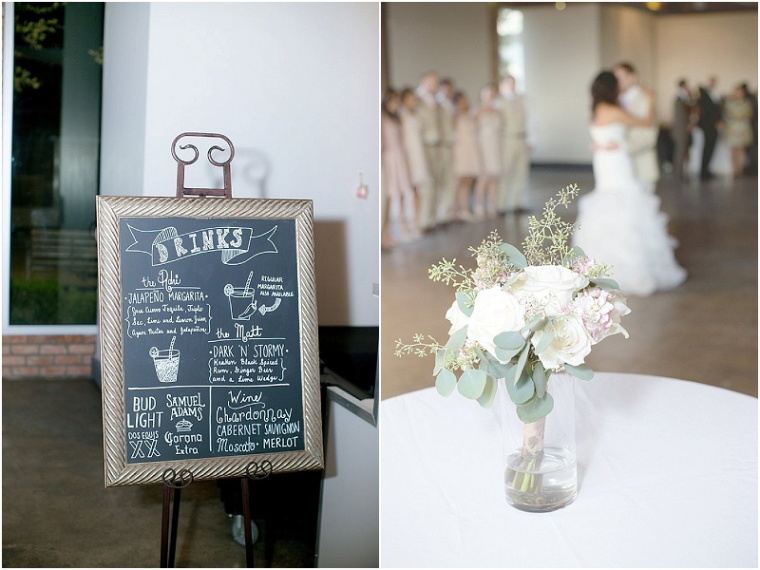 From the Bride...When planning our wedding, we wanted it to be a manifestation of our love and a celebration of our union. We wanted the wedding to convey our love for each other but we also wanted our friends and family to feel a part of that union. Our first step was to choose our theme. We decided that a rustic theme would convey our laid-back personalities and allow us to incorporate our own romantic touch.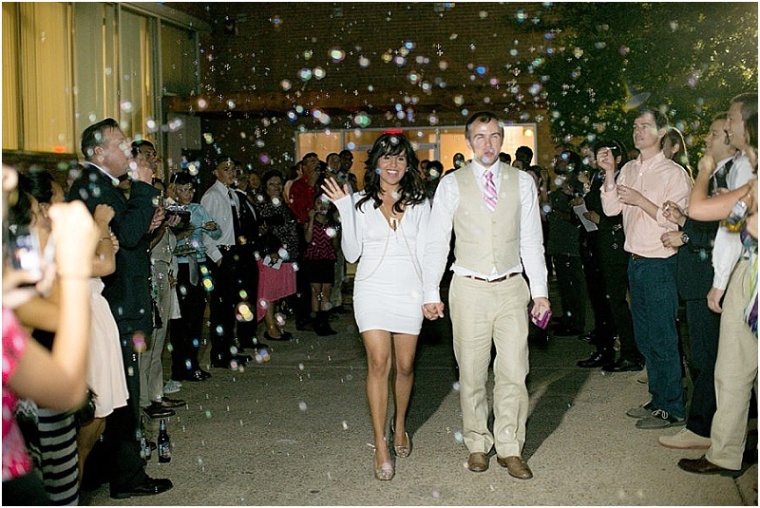 To further personalize our wedding, we ensured that our family and friends all played a role. It was important for our wedding party's personalities to shine. We did this by asking the bridesmaids to choose their own dress and giving the groomsmen ties that fit their personalities. The final look was more amazing than we could have imagined. We also had family and friends make photo booth props, chalkboard signs and baked goods for our dessert tables.
Personalizing our wedding was our biggest priority. We started by focusing on the ceremony. We knew that the ceremony needed to feel authentic while embracing our personalities and our cultures. After some brainstorming, we decided to have my brother officiate the wedding. We worked together to write a bilingual ceremony that made all of our guests feel included. In addition, we incorporated a wine box ceremony, which spoke to our love for each other...and our love for wine.
Throughout the wedding planning process, we tried to be cost effective and practical. Although I love DIY projects, I knew I shouldn't overwhelm myself by doing too much. My husband and I ended up selecting a few projects that were meaningful yet doable. I used Pinterest as our source of inspiration for making invitations, ceremony programs, and reception menus. We also added our personal touch to the chalkboard signs, our table backdrops and our travel bags for our of town guests.
In the end the wedding was more than what we could have imagined. Personalizing our wedding meant that we had to go with the flow because we didn't know how it would all turn out. But this element of surprise is what made the wedding day so special. We wouldn't have had it any other way!