Talk about a wedding for the Texas history books! This country Dallas wedding is everything a country, chic wedding should be --filled to the brim with lace, cowboy boots, and sunflowers. The various shades of blue and yellow complement the rustic decor of the Heritage Springs event venue perfectly. The floral designers did an outstanding job making the bride's vision come to life. Check out more details about how the wedding came together in the write up below as well as in the gallery.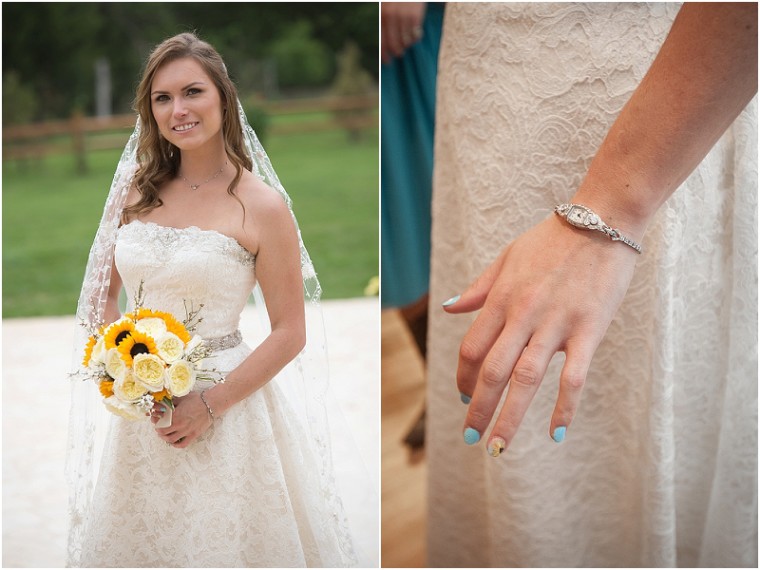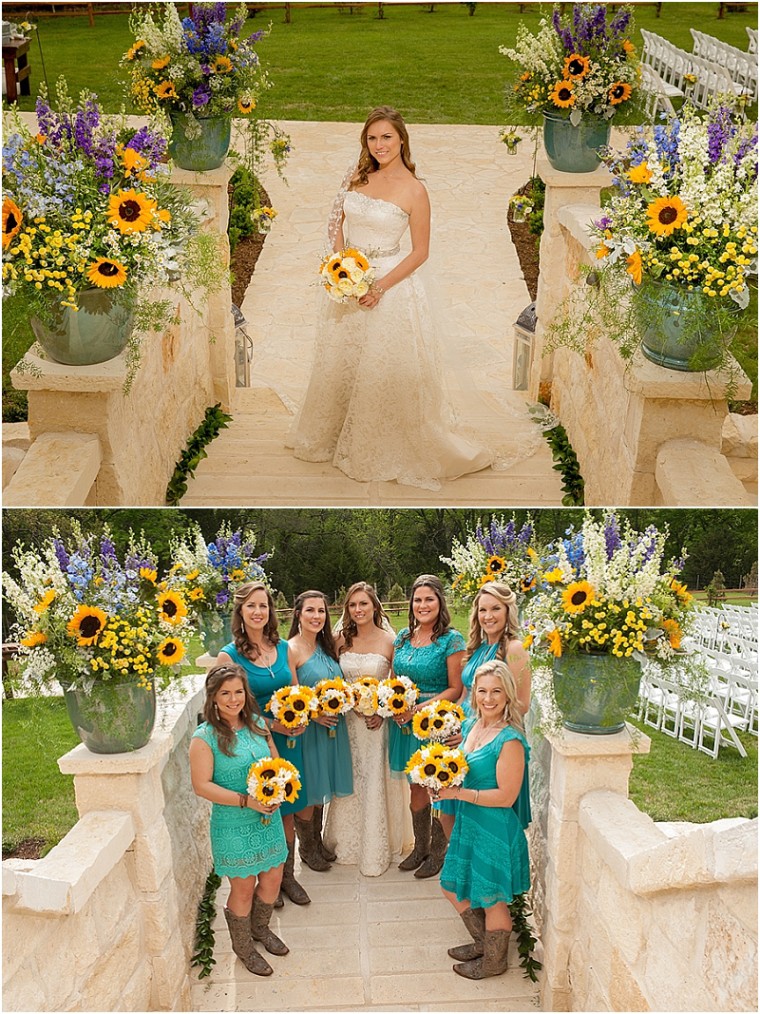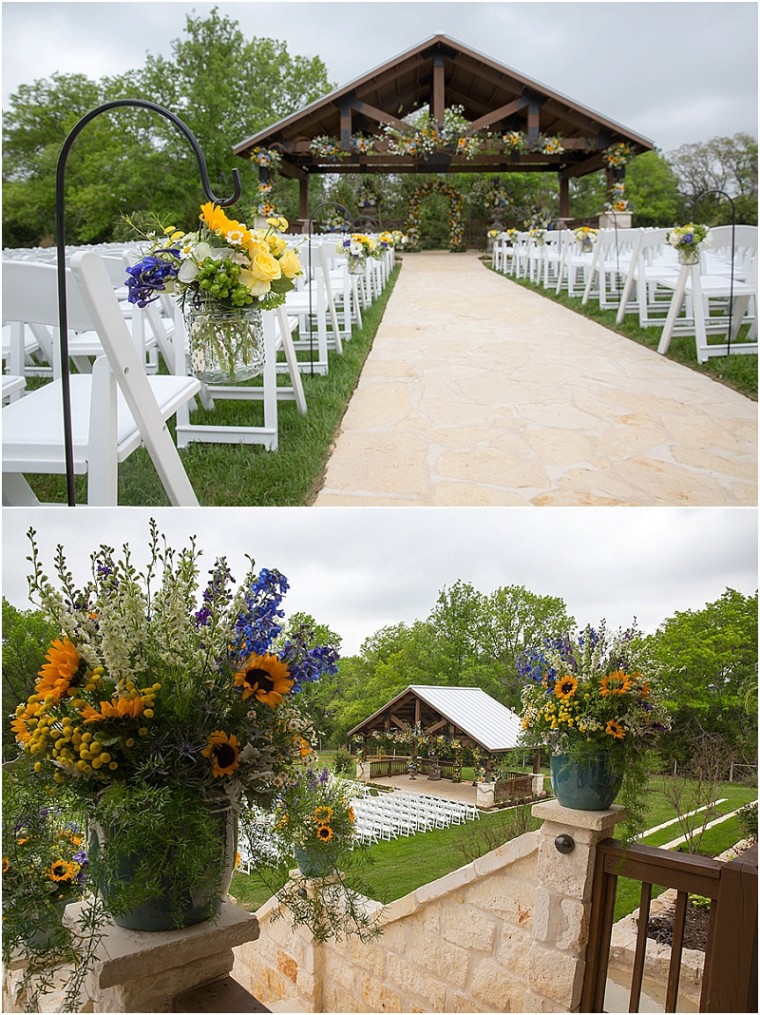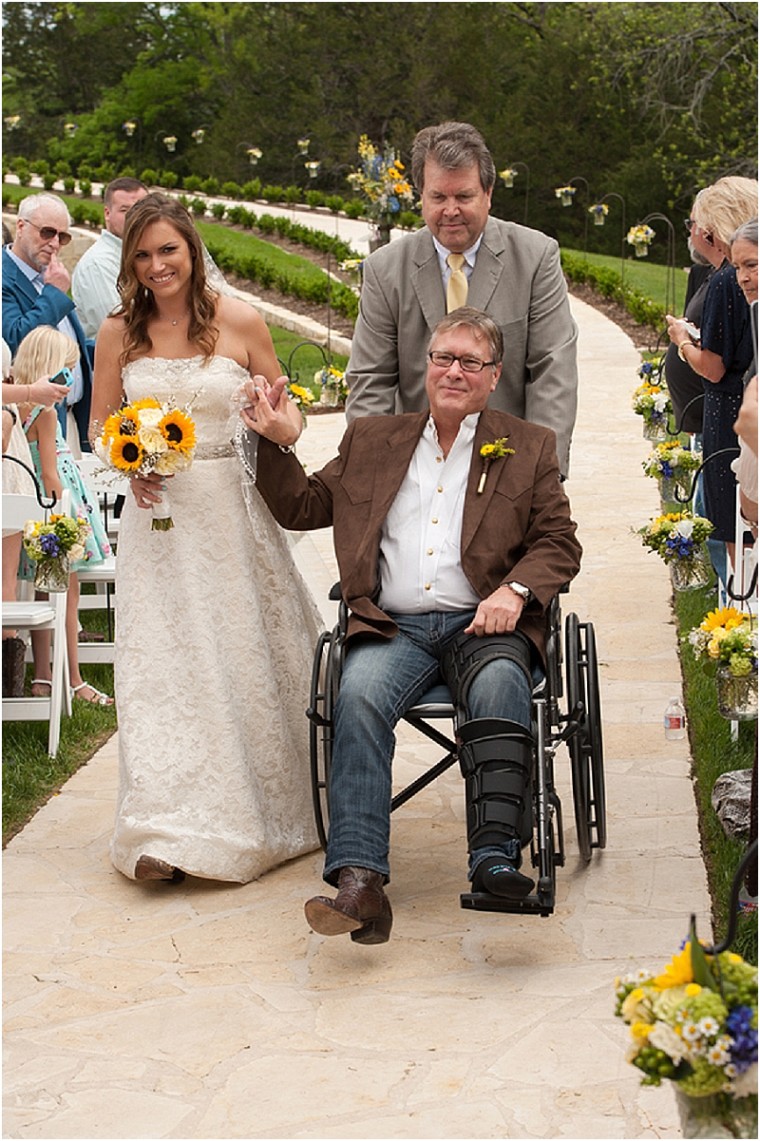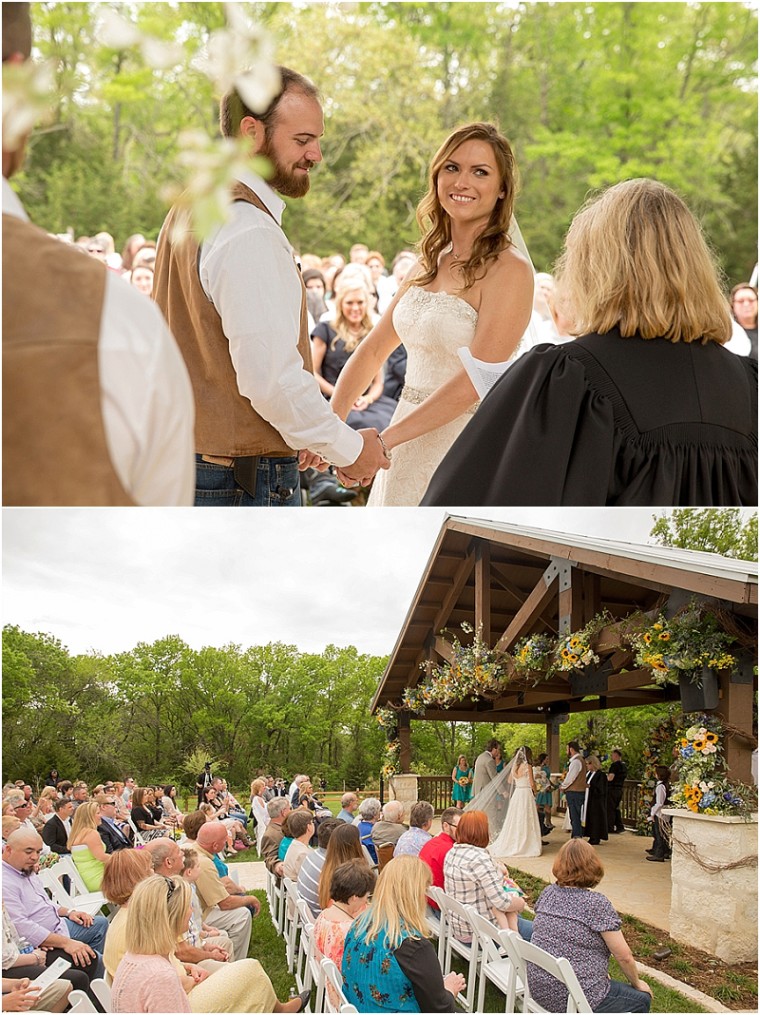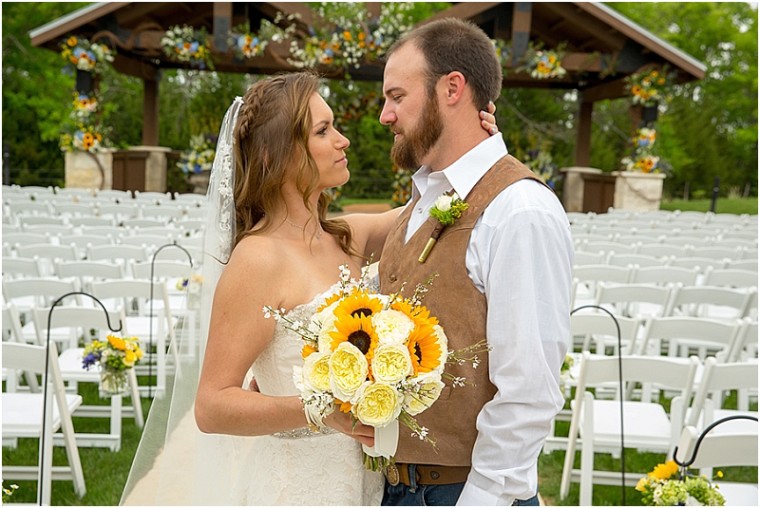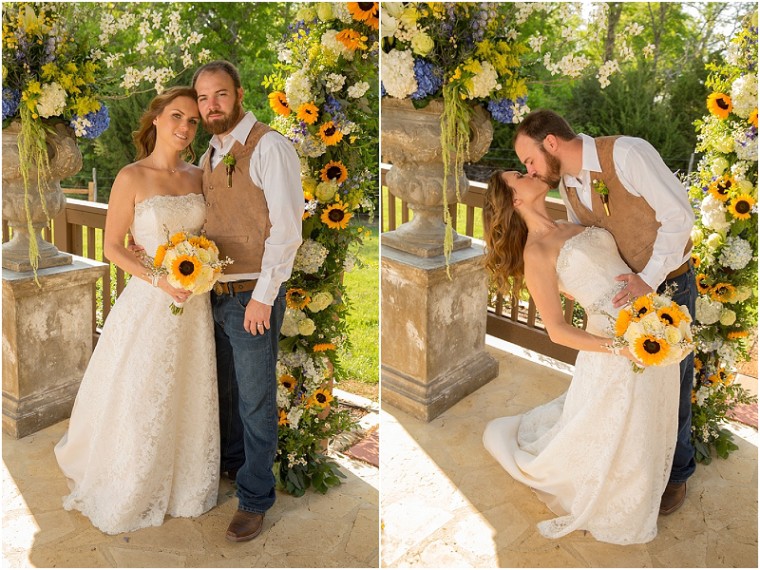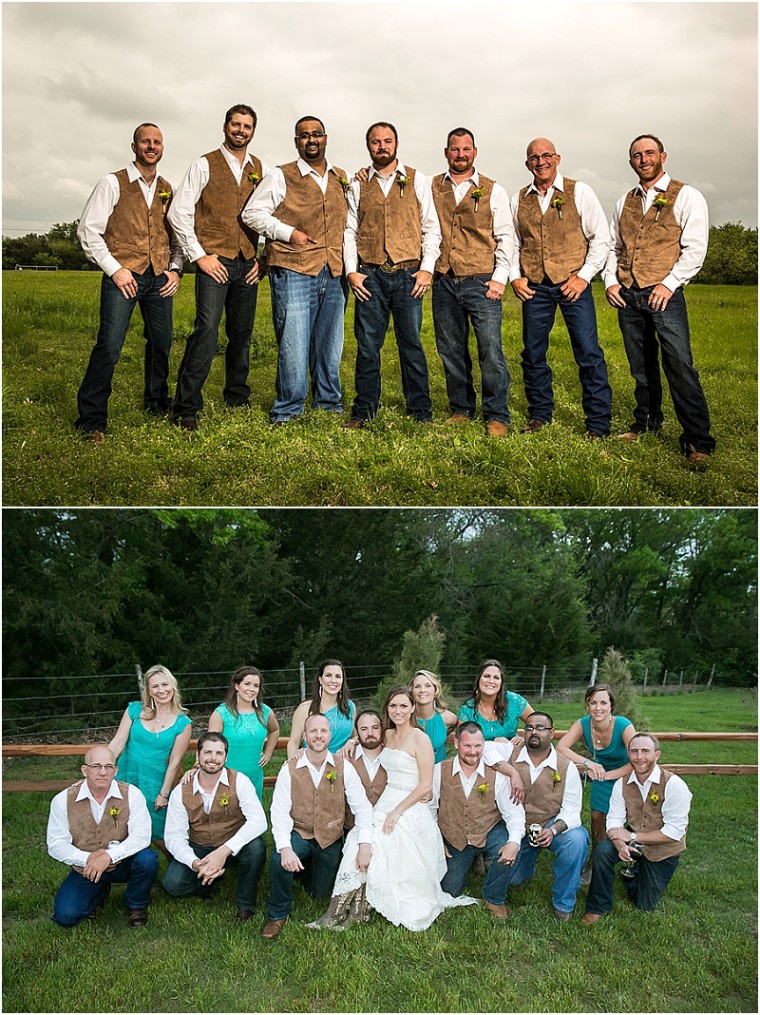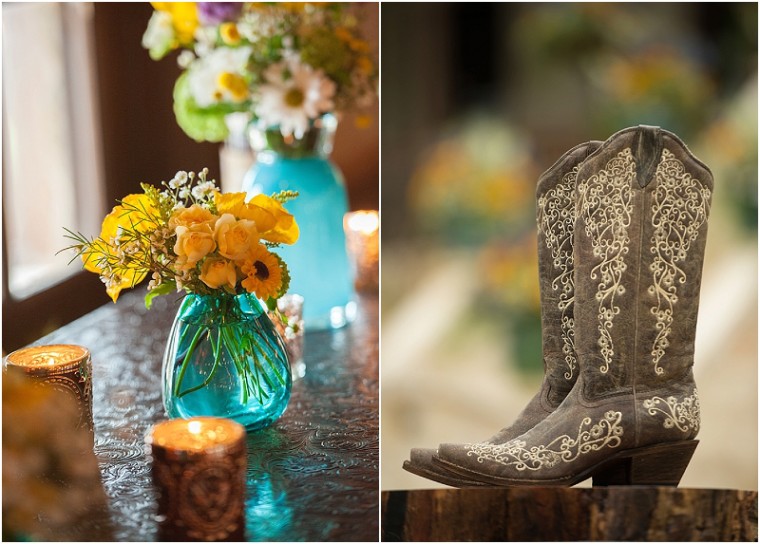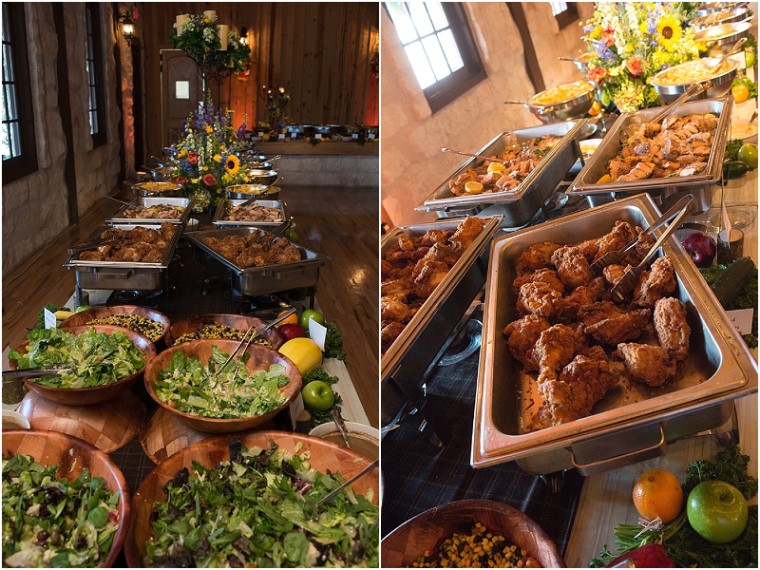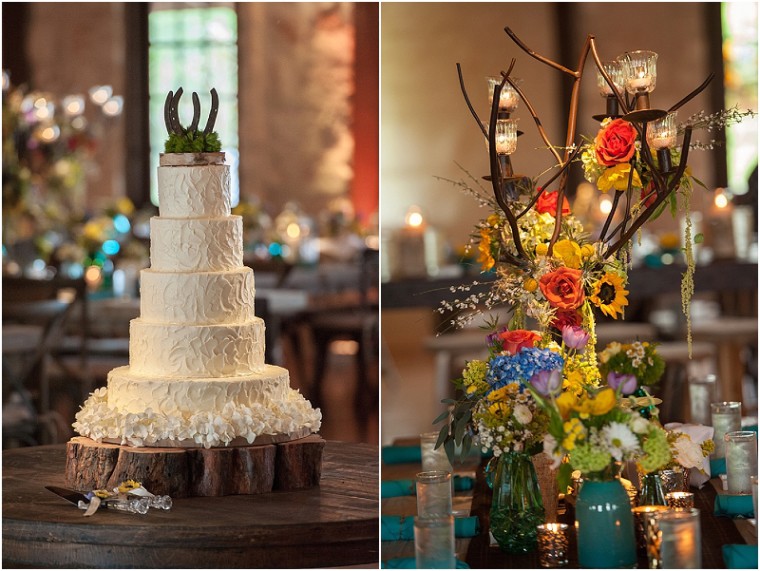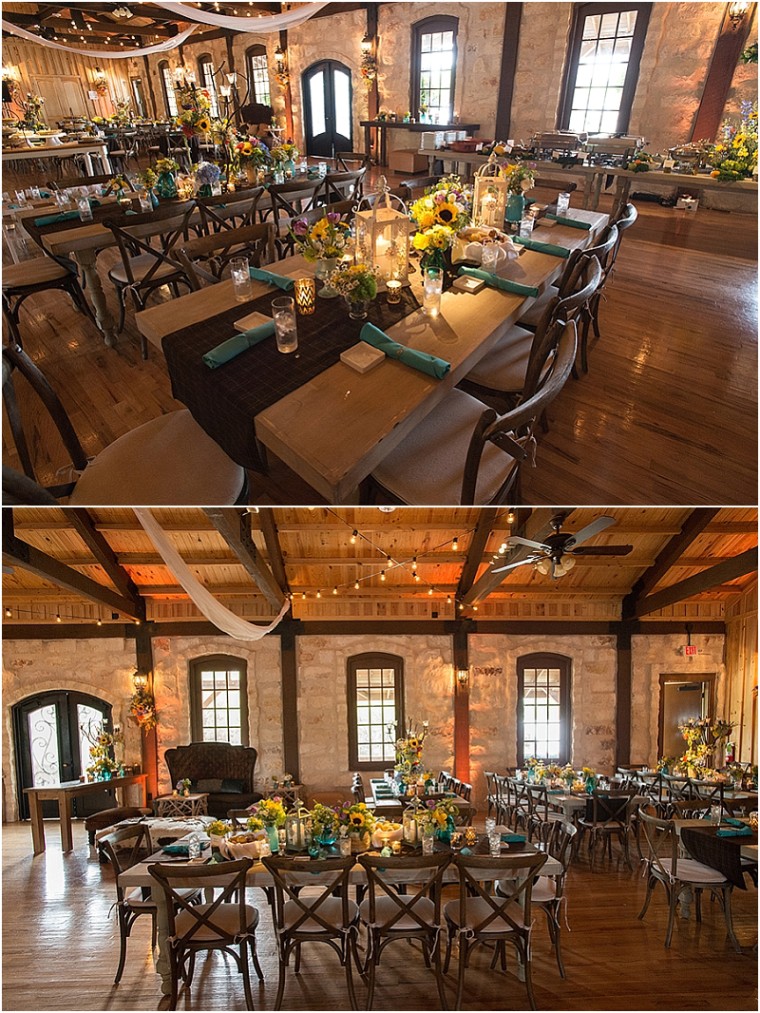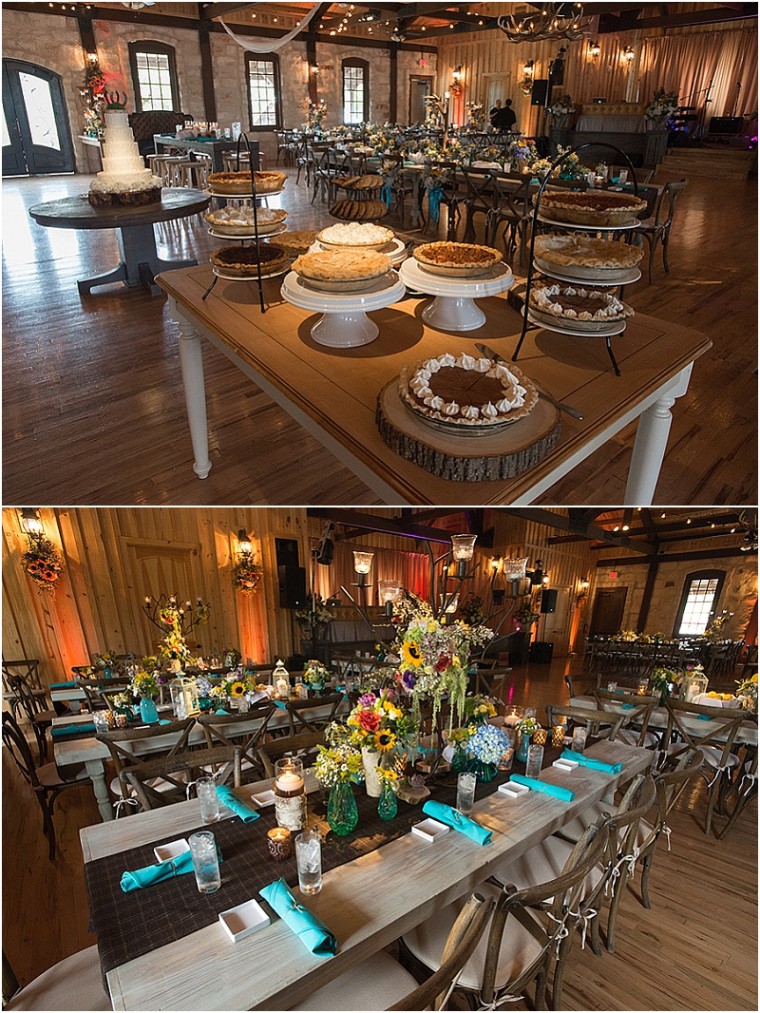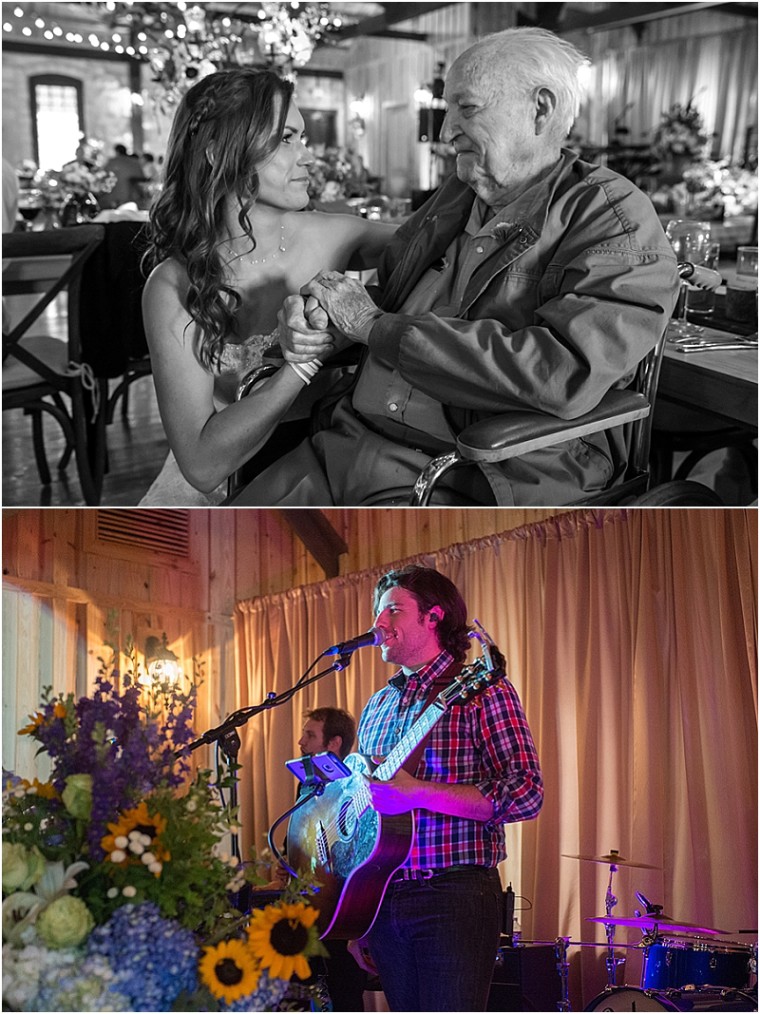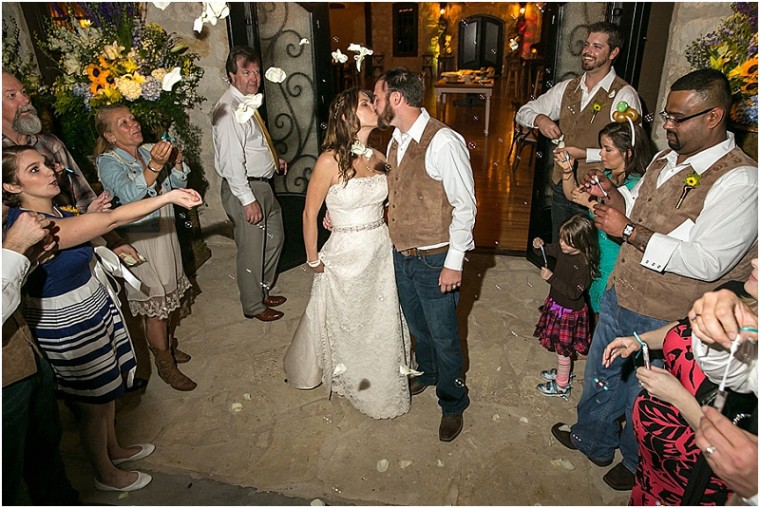 From Haynsworth Creative...A simple country wedding in the heart of Texas. The granddaughter of Herman and Mimi Lay, the founder of Lay's Potato Chips, was raised in opulence but wanted just a "simple country wedding". Andrea Migura (30 years old) married Jason Webb (31 years old) on April 12, 2015 at Heritage Springs in Anna, Texas.
Andrea said at the first meeting with her wedding planner, Sue Kelson of Sue Kelson Events, "I want flowers everywhere!" Andrea loves sunflowers and bright wildflowers, but also adores the favorite flower of her grandmother, Mimi, who planted tulips around their beautiful Dallas estate each spring. The bride's bouquet had accents of sunflowers, which showcased her beautiful handmade dress by Nardos Imam, international dress designer based in Dallas. Ms. Imam designed Andrea's wedding gown of her dreams in a mere six weeks, after a snafu with the first dress that was ordered. The cathedral veil was the stunning finale.
At the entrance to the wedding venue, the groom himself brought in 7 bales of hay, which were decorated with flowers spelling out, 4.12.15 AM + JW = Love. This grand entrance set the stage for the theme of the wedding! Sue Kelson, together with Mockingbird Lane Florist and Liland's Special Events, designed an outdoor wedding ceremony where the walkway was lined with Sheppard's hooks holding glass containers with wildflowers, leading to the altar that was bursting with flowers! From hydrangeas and lilies to Sierra roses, and of course sunflowers, guests were treated to a visual feast looking at the altar.
The indoor reception featured farm tables and cross back chairs, and each table was filled from end to end with an array of blue and clear vases, candles and low and tall flower arrangements. Café lights were strung above, and three antler chandeliers were requested by the bride's mother, Mrs. Dorothy Lay. Small vignettes were created where guests could sit upon a cowhide couch for more intimate conversations. Guests were entertained by the band Prophets and Outlaws and also disc jockey Andy Austin, providing continuous music throughout the evening without a break.
Andrea and Jason wanted their family and friends to enjoy a Sunday night supper, so Wendy Krispin of Wendy Krispin Caterer served a meal of carved tenderloin, fried chicken, salmon, sweet potatoes, black eyed peas and corn muffins - perfect for a country wedding in Texas! The finishing touch was a yummy bridal cake provided by Panini Bakery, and Culinary Affairs provided a "pie bar," featuring the groom's favorite dessert - pecan pie! At the end of the night, Andrea and Jason had the time of their life at their simple country wedding, with a nod to their Texas roots!