This colorful outdoor Austin wedding is sure to put you in a good mood. The sweet pastels, the light-flowing dress, the outdoor ceremony all scream organic Austin. The Hummingbird House served as a great backdrop to this couples' nature and music-themed affair. And Stems Floral Design Austin created such romantic floral arrangments for the occasion. Jenny DeMarco is a beast with that camera and she captured every heartfelt moment. There's even more romantic loveliness in the gallery.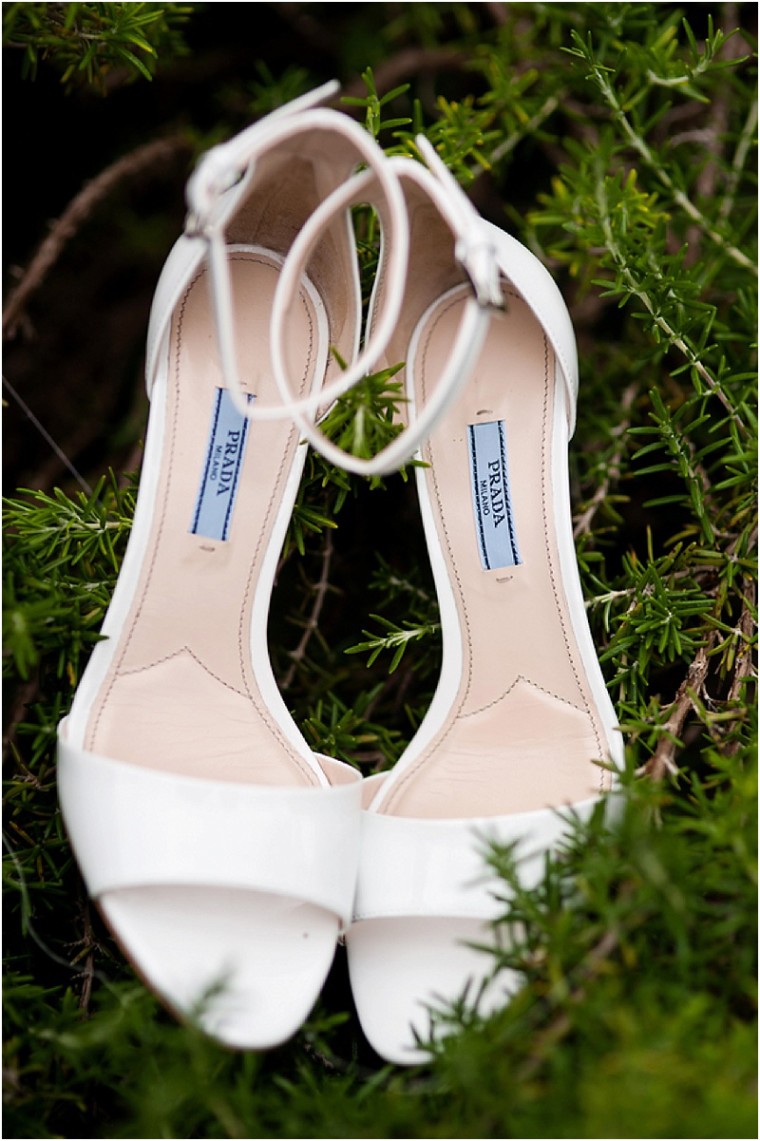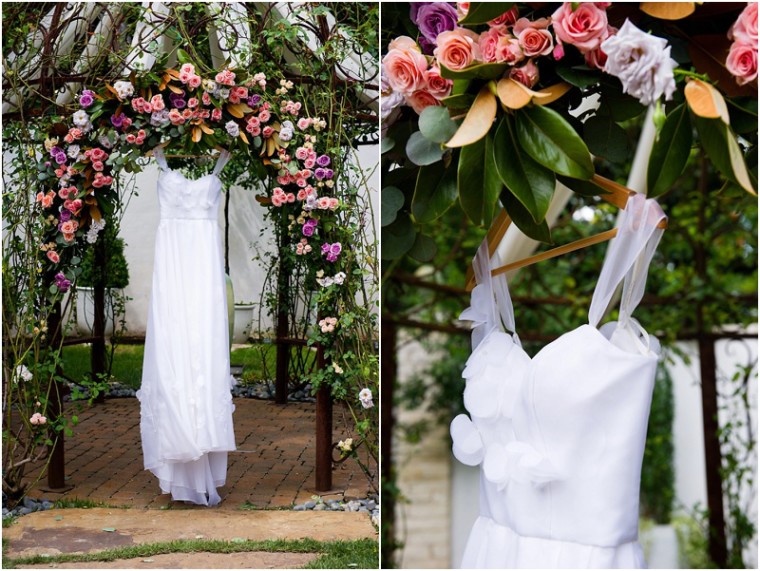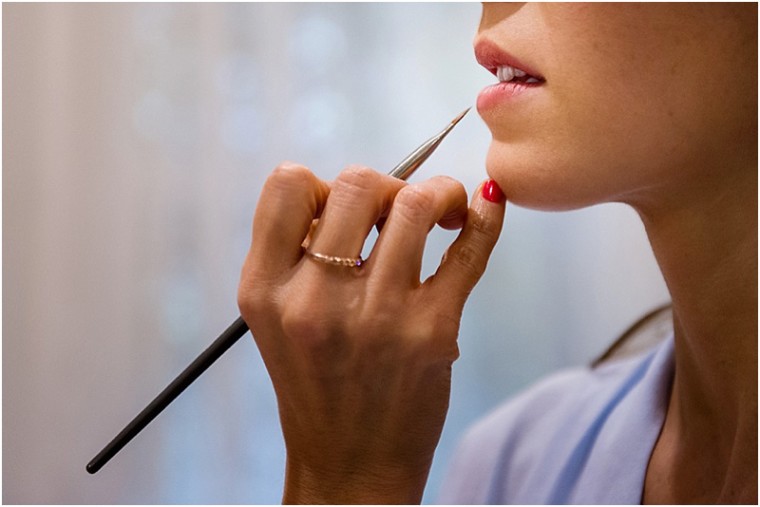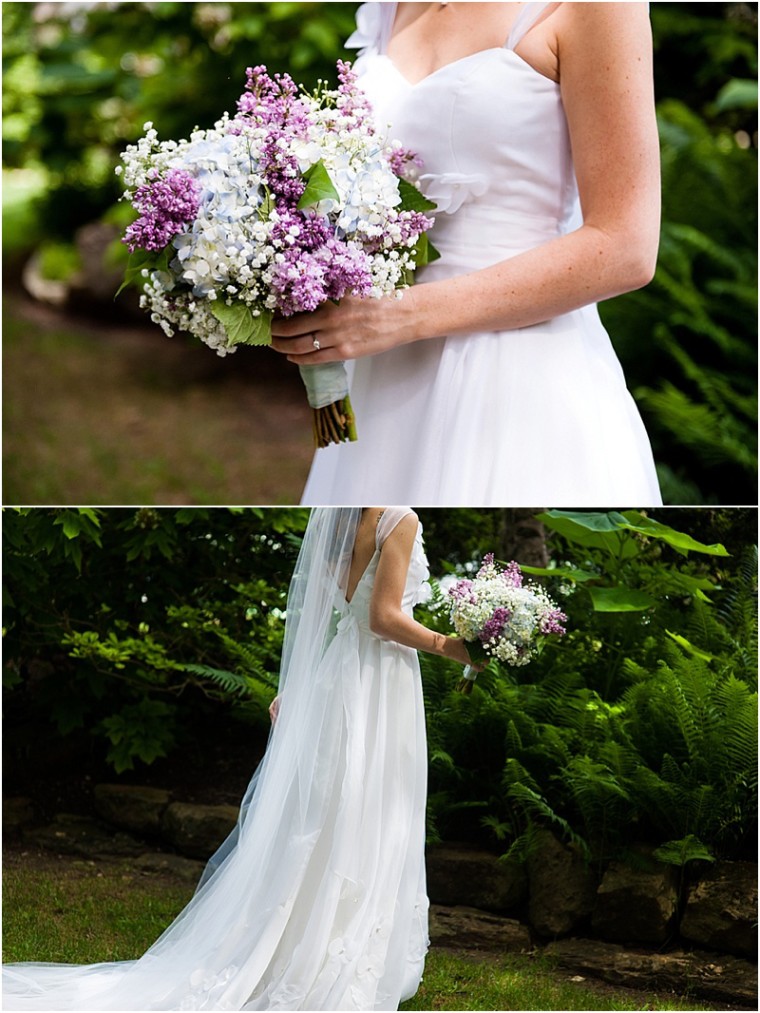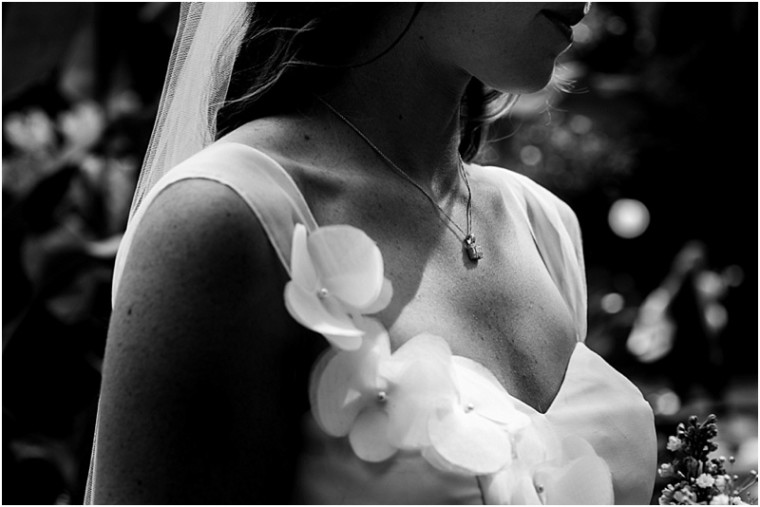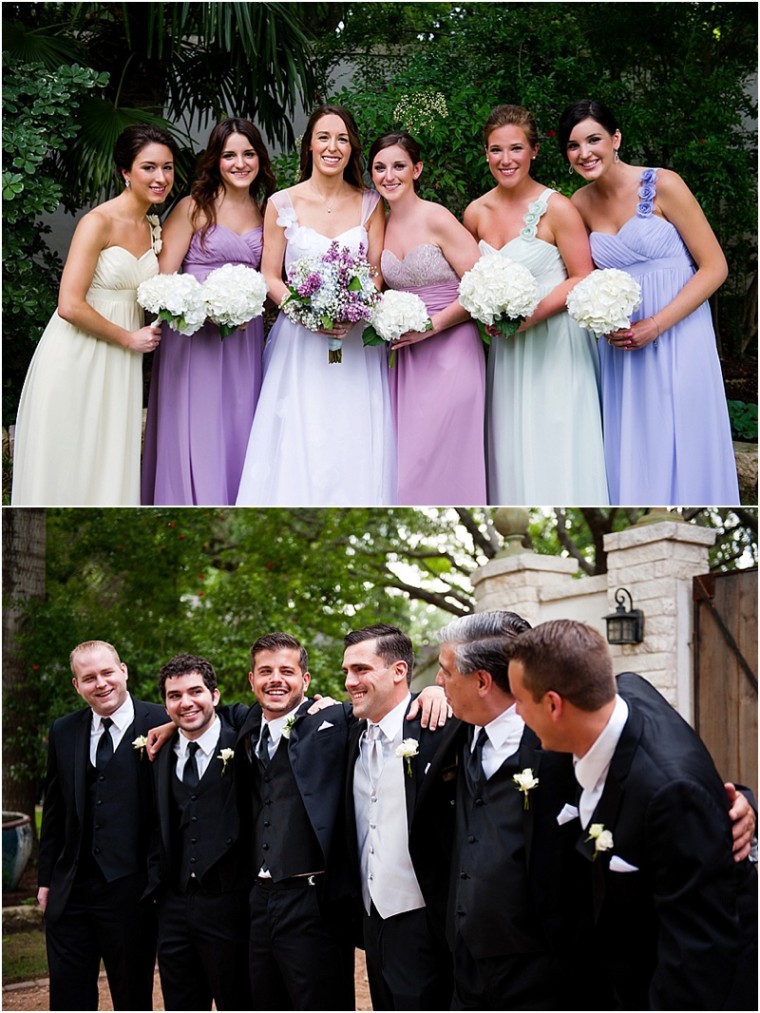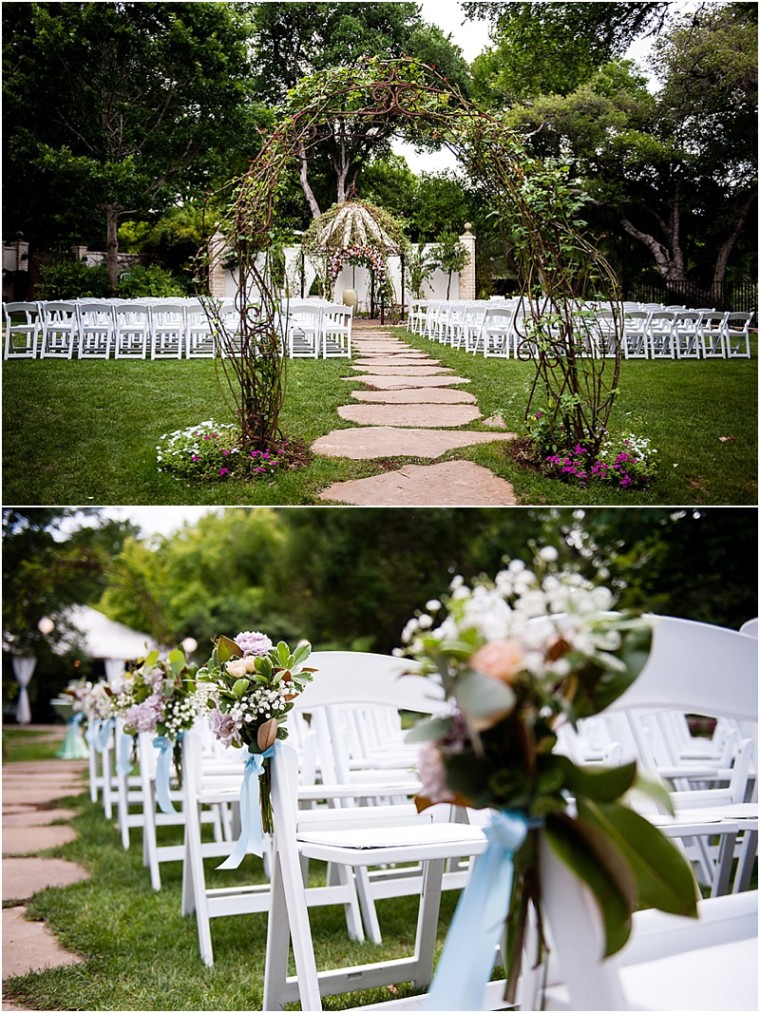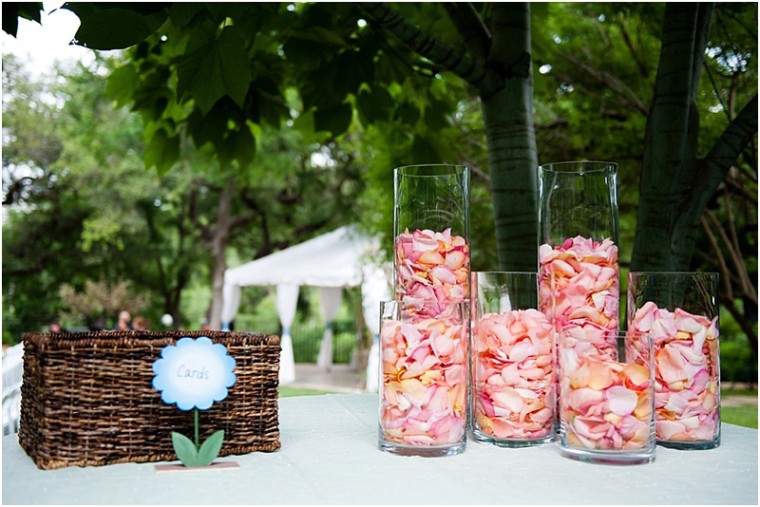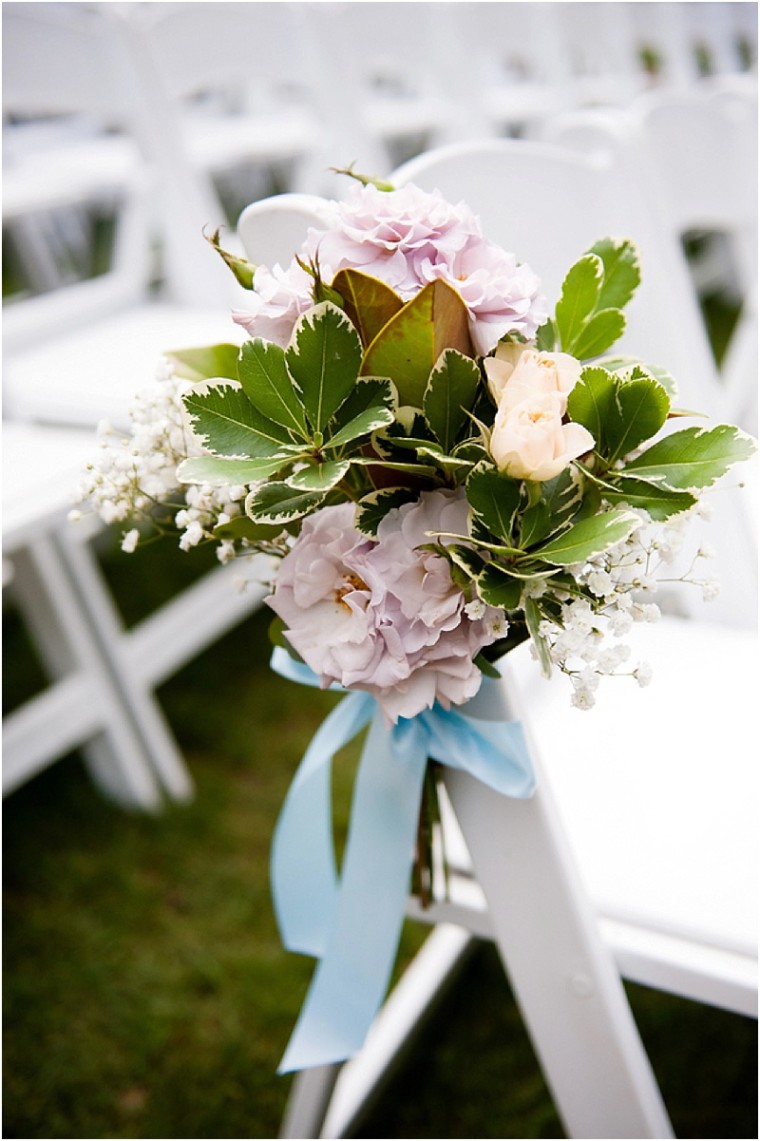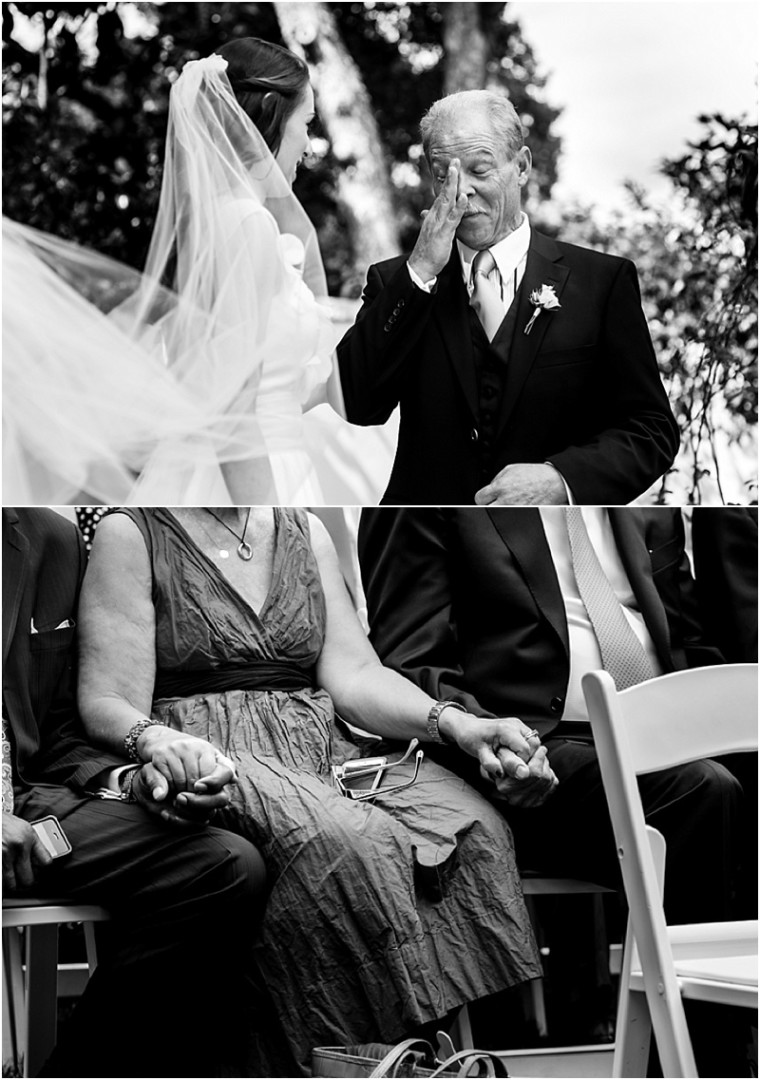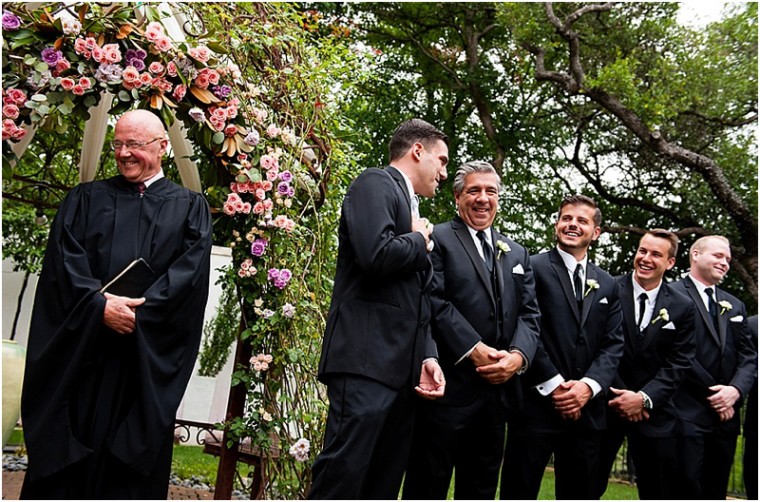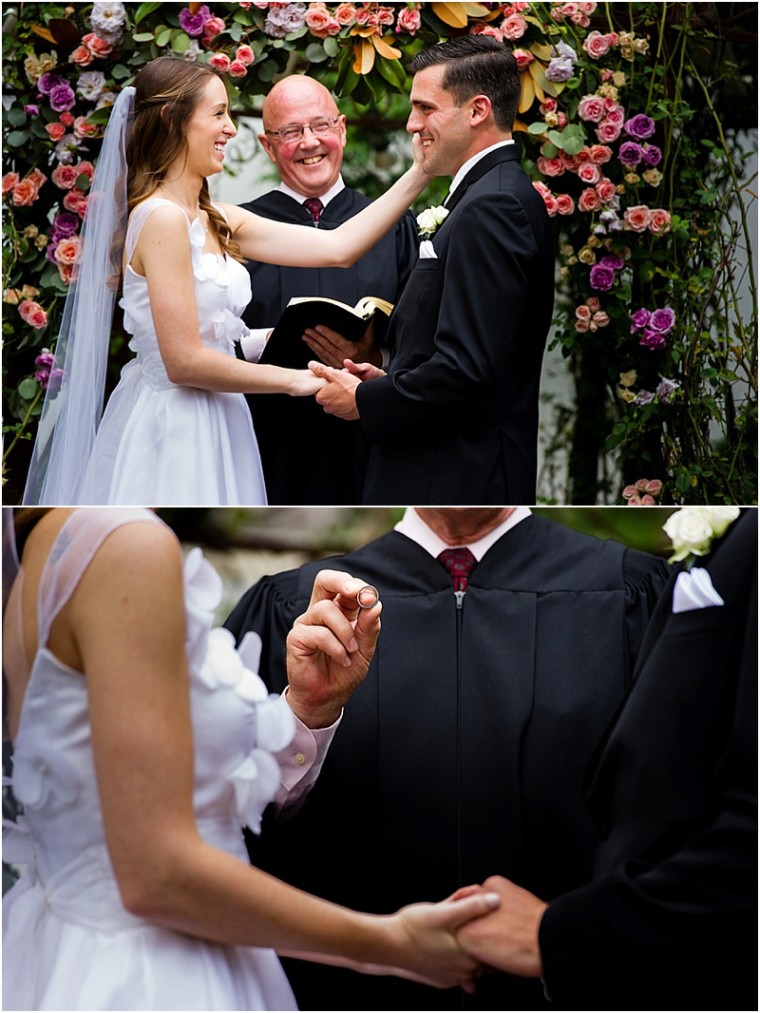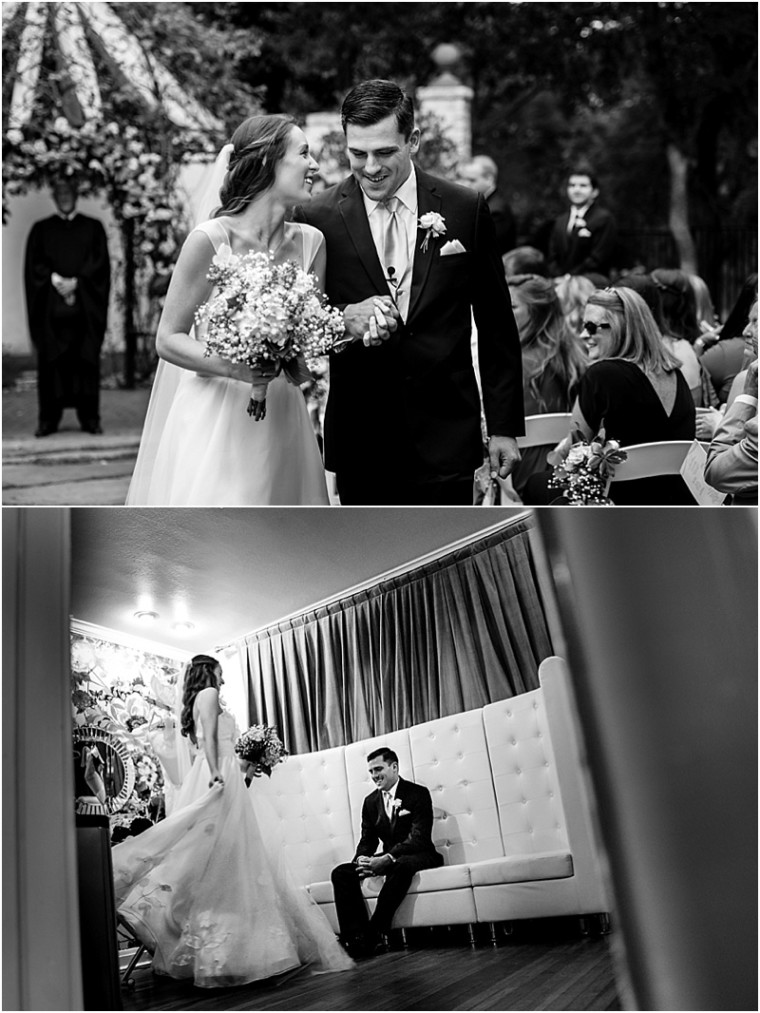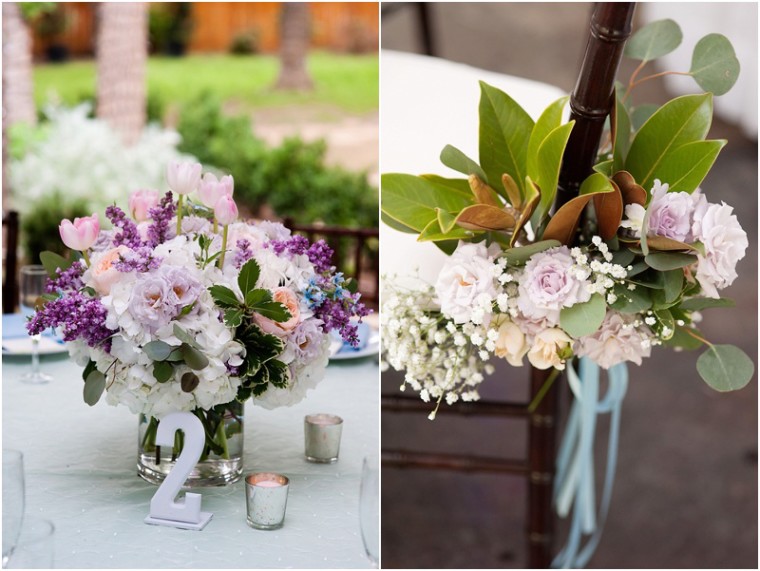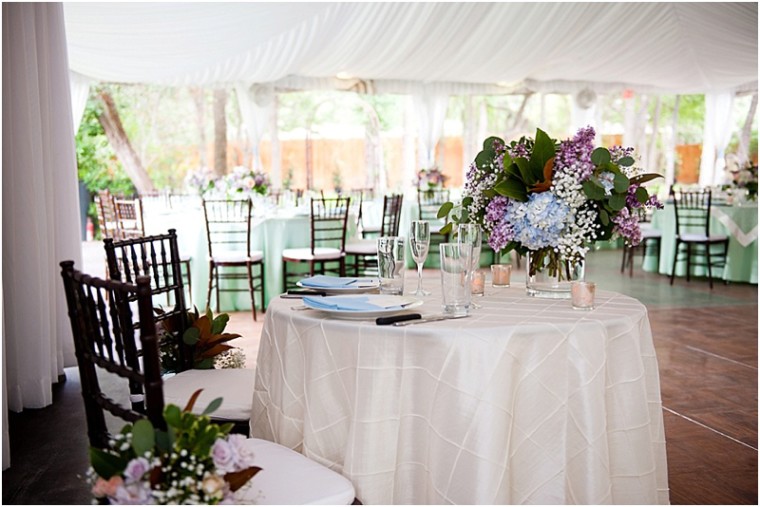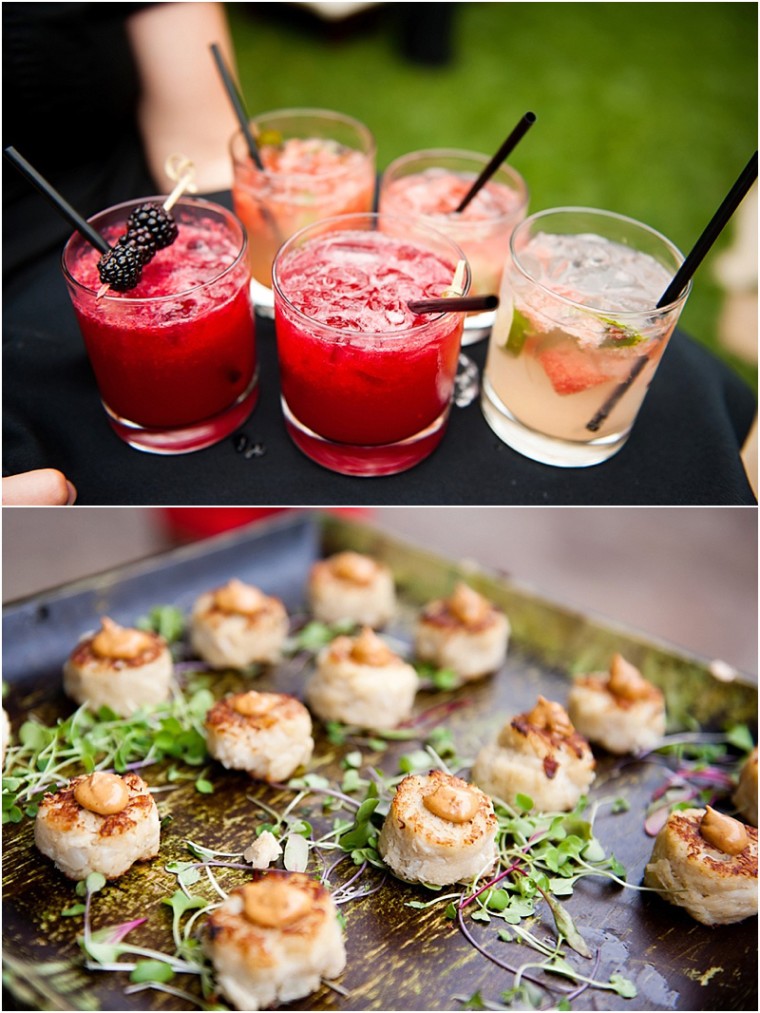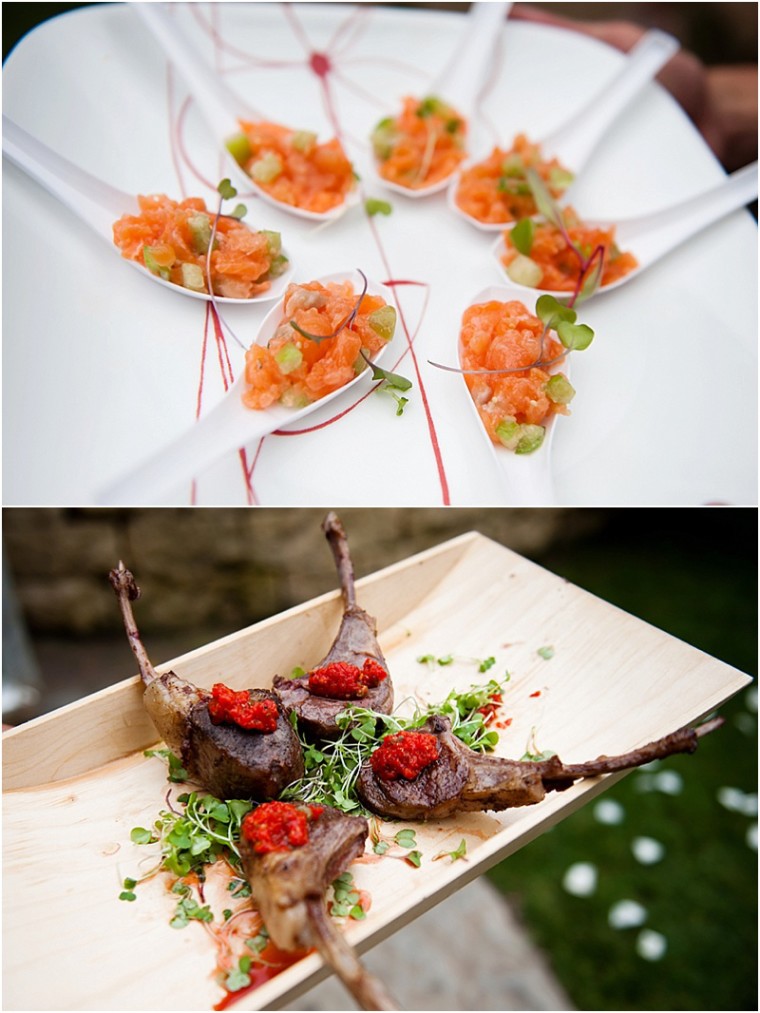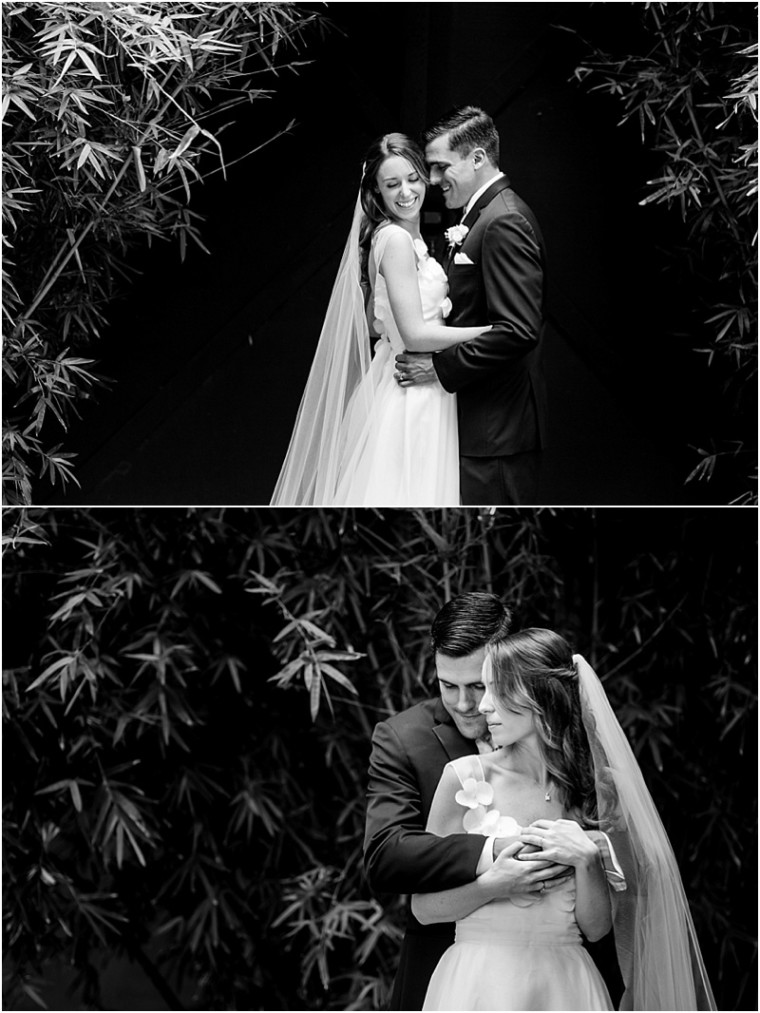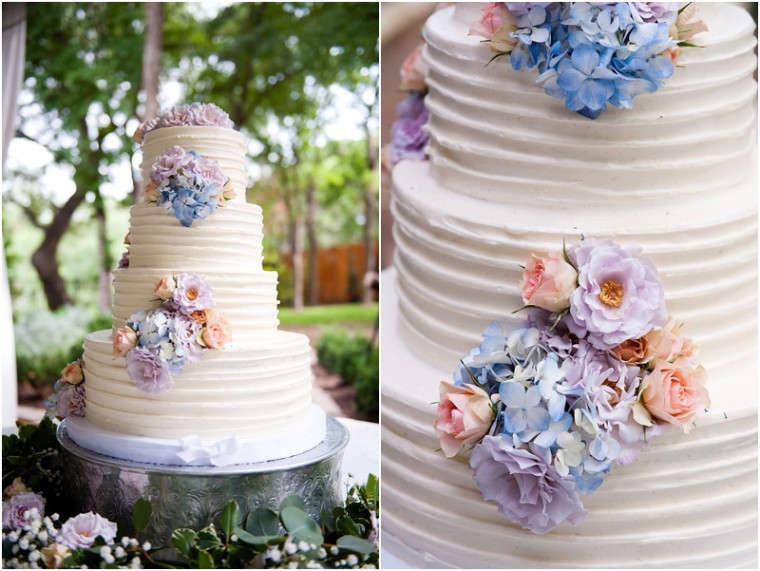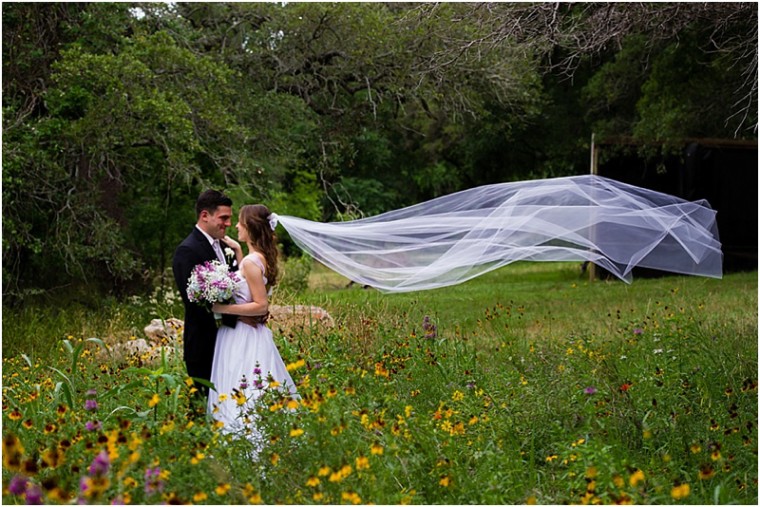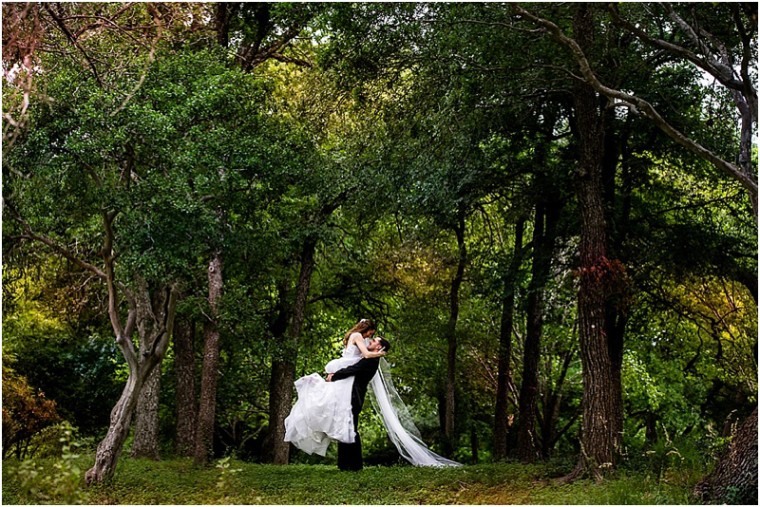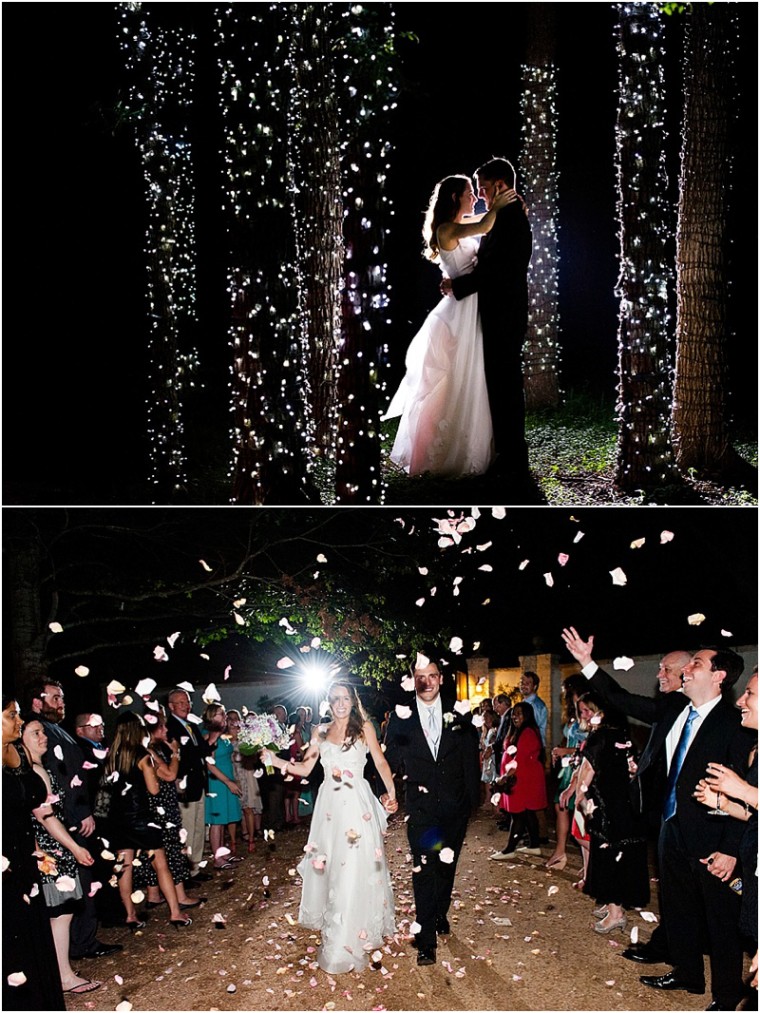 Q. Describe the ceremony. Were there any symbolic/sentimental/traditions that were special to you. Were there any family heirlooms you used?
A. We said traditional vows. We wanted there to be a large focus on religion, however we chose not to get married in a church because I think outdoor weddings are so beautiful. We chose to do the "hand ceremony" because we found it very touching when we heard it at another wedding. We are also had Vic's grandmother do a special reading composed of multiple Bible passages.
A. There was a lot of focus on nature and the outdoors. The color scheme of the wedding (light blue and light green) are both colors that reflect nature. I always enjoy hanging outdoors on a summer night, and wanted the wedding to have that feel. The strings of lights hanging on trees that you see so often in Austin give me a very warm, enchanting feeling that I wanted to come through at the wedding. Music was also a big focus of our wedding. We hired a wonderful musician to play our cocktail hour and the Matchmaker Band to play the reception. We also had a band playing the night before after our rehearsal dinner. Almost 90% of our guests are from the New York or Philadelphia area, so we wanted to showcase the best Austin has to offer, which in my opinion is the music and the many outdoor spaces.
Q. Please describe the atmosphere or overall feeling of the wedding.
Q. Were there any particular details of importance?
A. My dress was custom made by a designer based in Chicago named Alice Padrul. There are a lot of beautiful details on the dress, and it is made of many layers of silk organza, so the light looks absolutely beautiful when it shines through the dress.
My bouquet had blue hydrangeas, lilacs, and baby's breath. Blue hydrangeas are my favorite flowers and lilacs were my grandmother's favorite flower. The baby's breath is a bit of a nod to my mom's cat, who was very special to me, my mom, and my sister. It was his favorite flower (I'm sure you haven't gotten that one before!)