Elegant and classic are just a few adjectives to describe this chic winter Houston wedding. I knew the moment I saw this wedding I wanted to showcase it here on the blog. It is chic and fashion forward while being timeless and elegant. The couple chose a showstopping venue in the Chateau Cocomar. The architecture of the mansion alone is enough to make most guests swoon. But they did not stop there. This couple added just the right complements with their navy and gold color palette and fashionable attire. Then there are the photos! I must have been hiding under a rock not to know about the amazingness that is Khanh Nguyn. I mean he is a seriously gifted photographer. Dive into even more goodness in the gallery.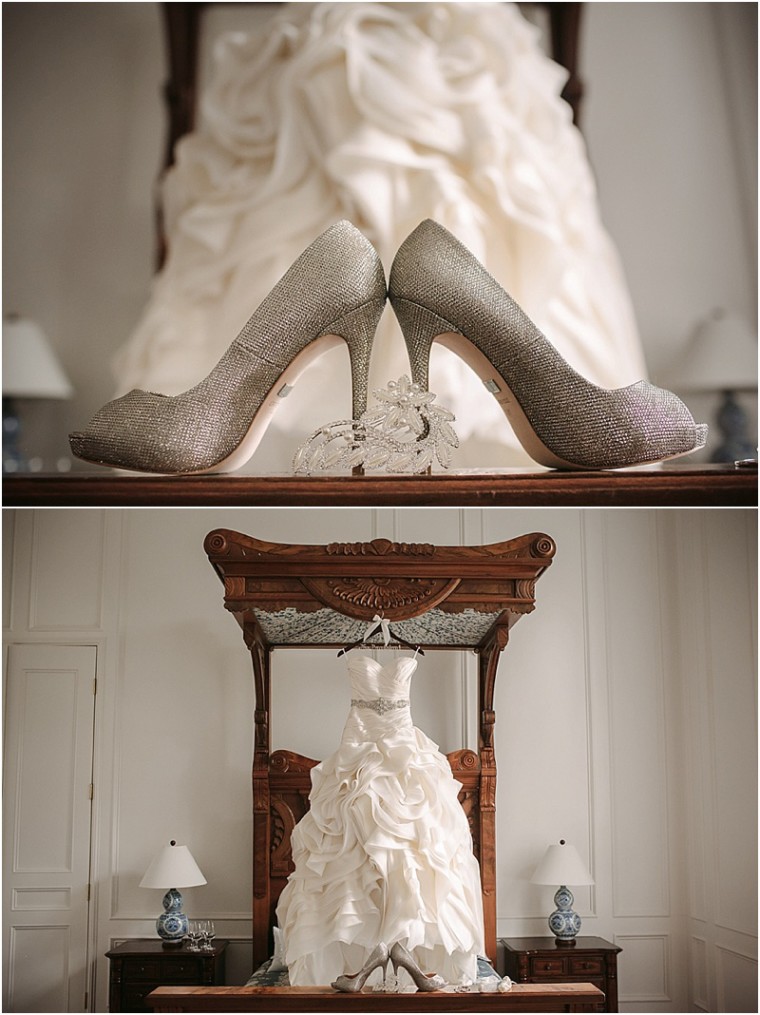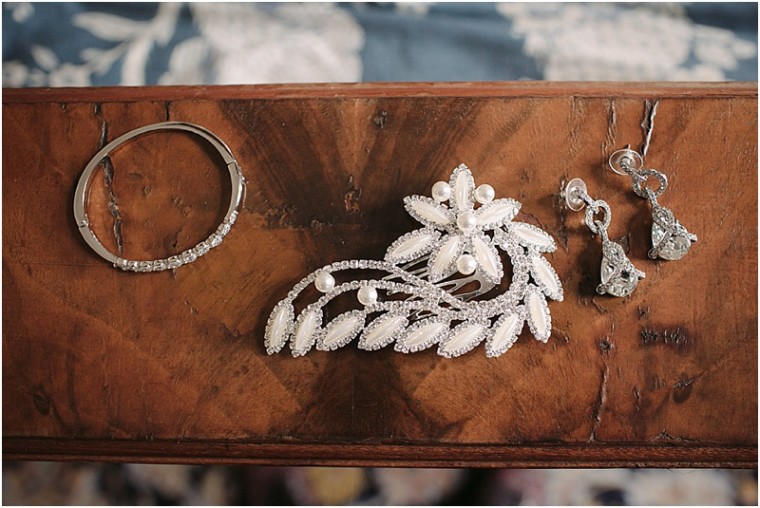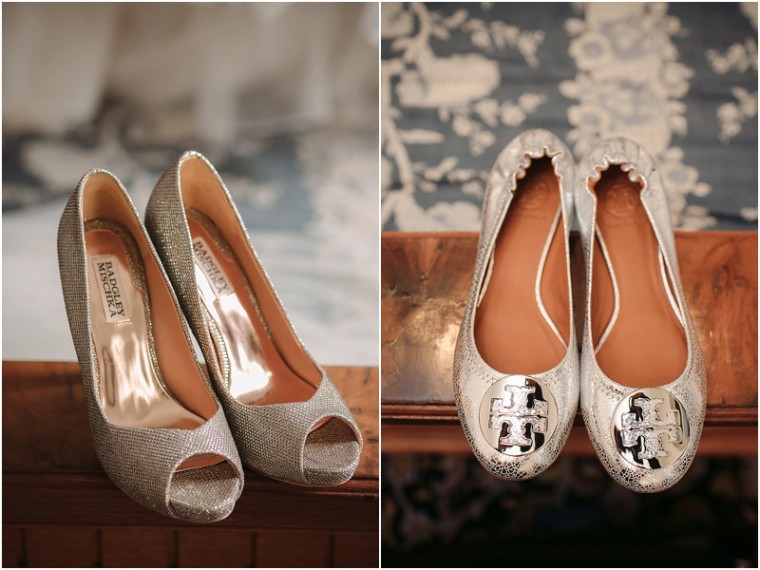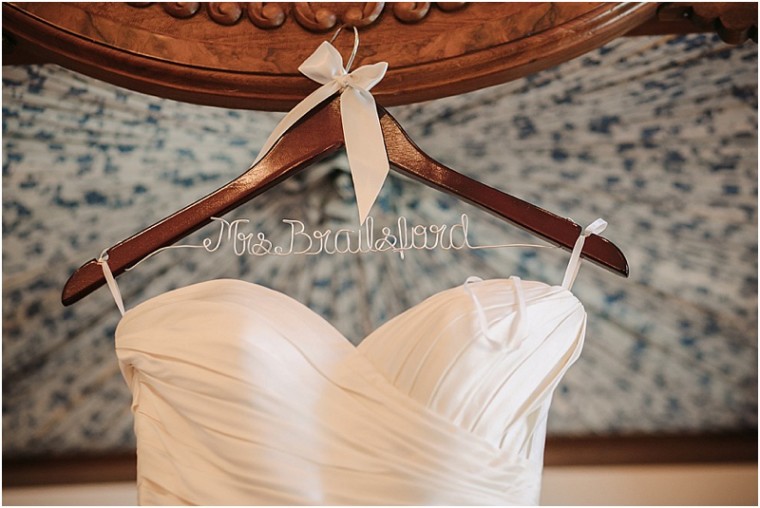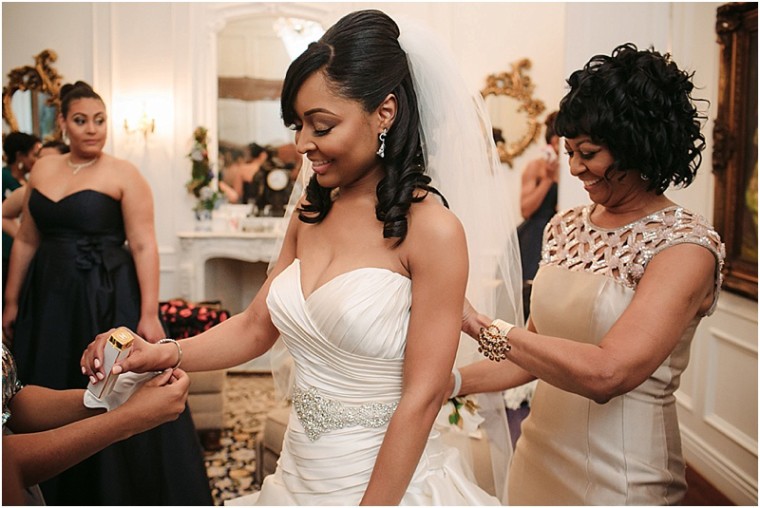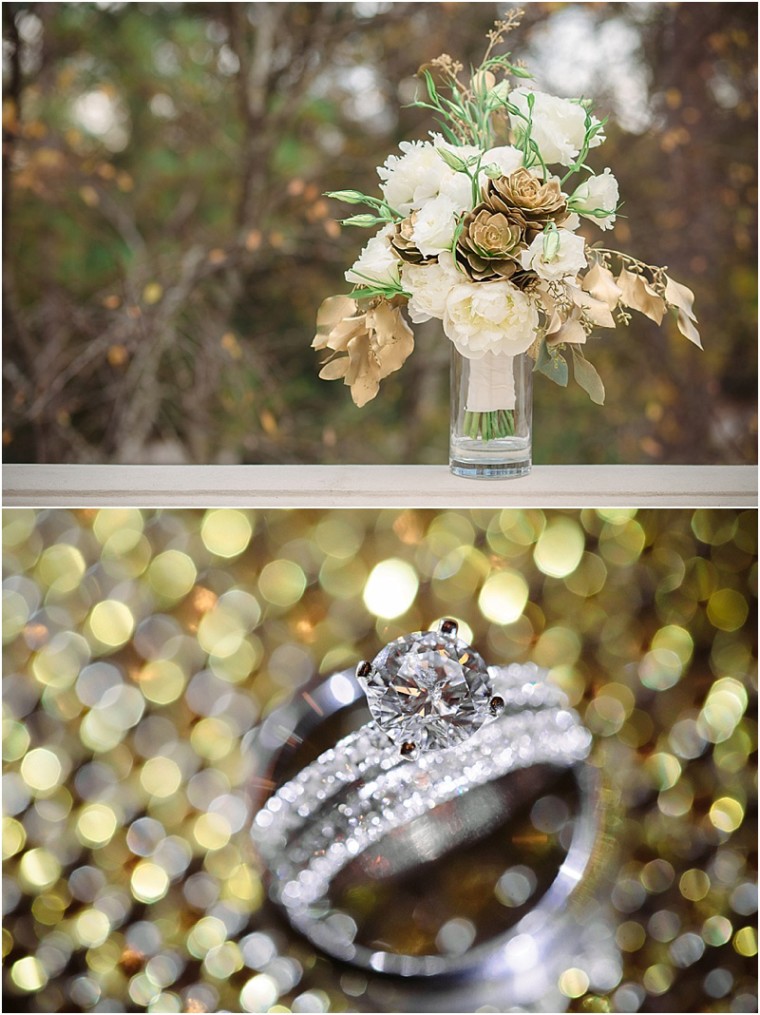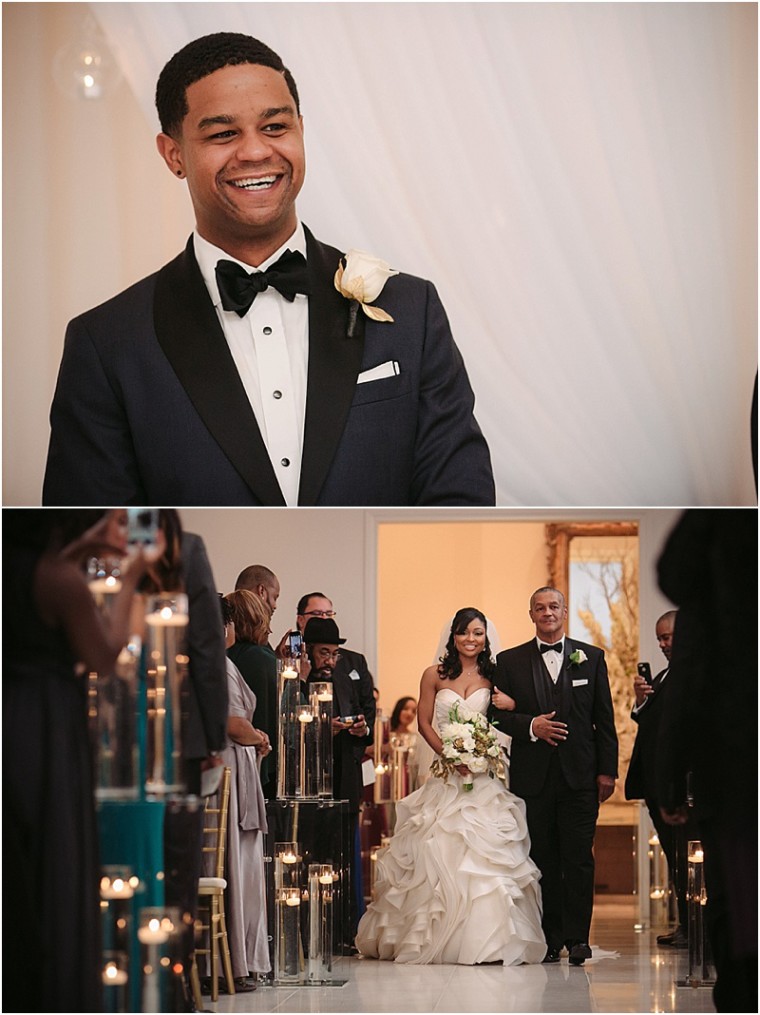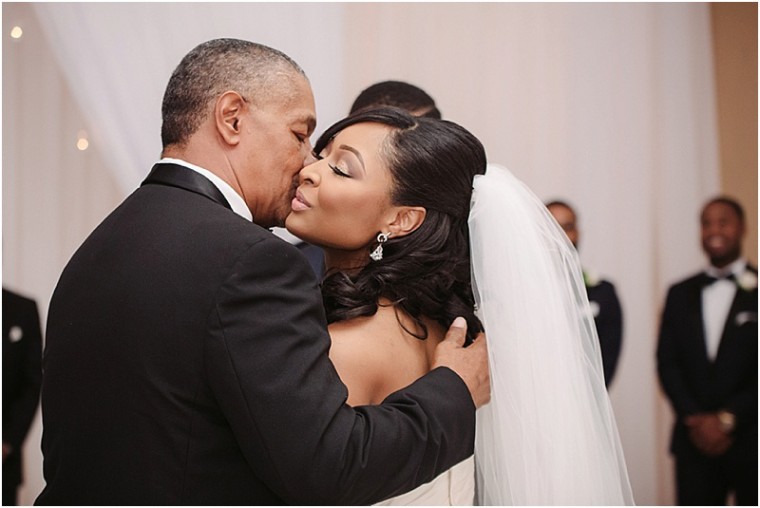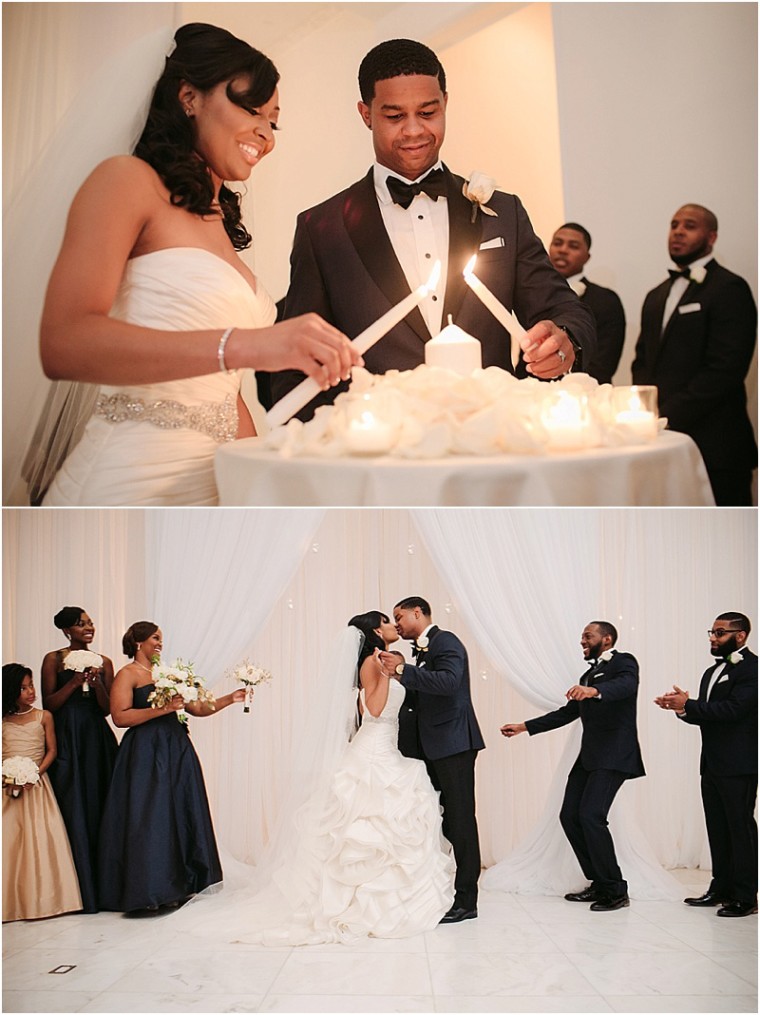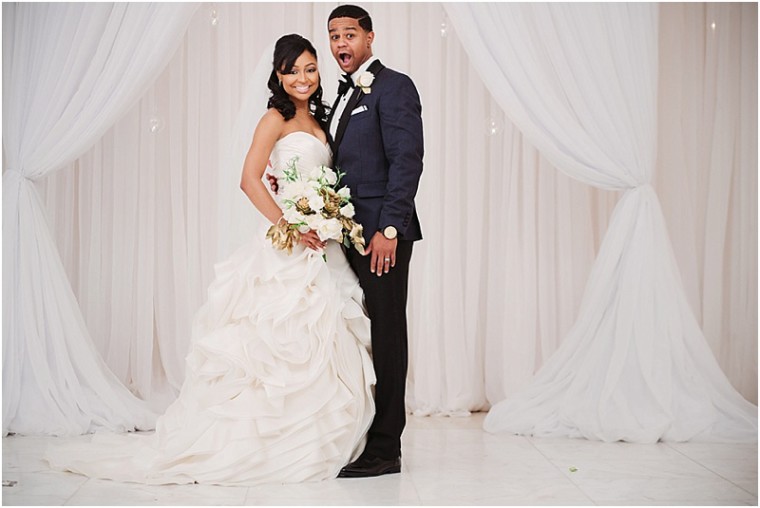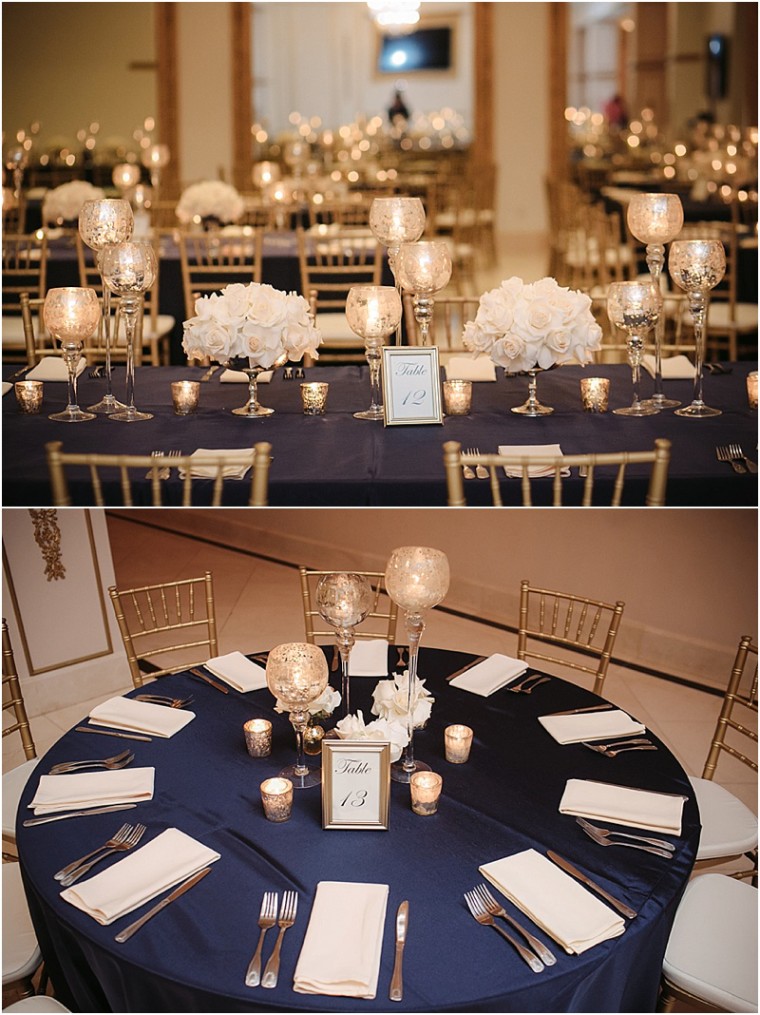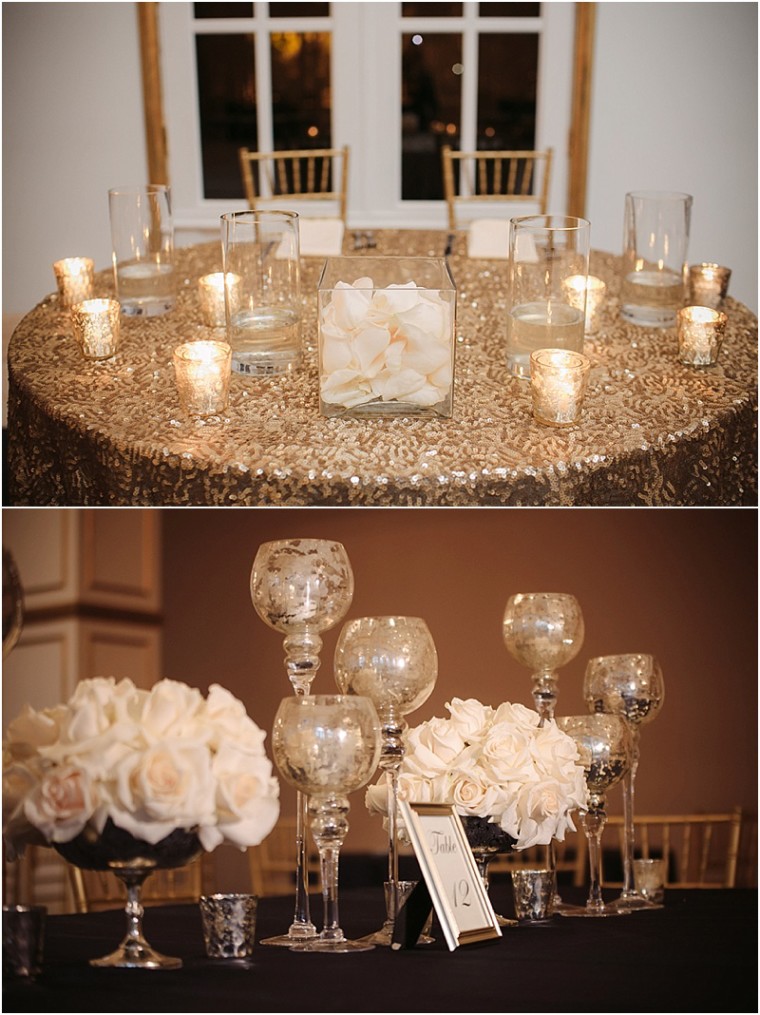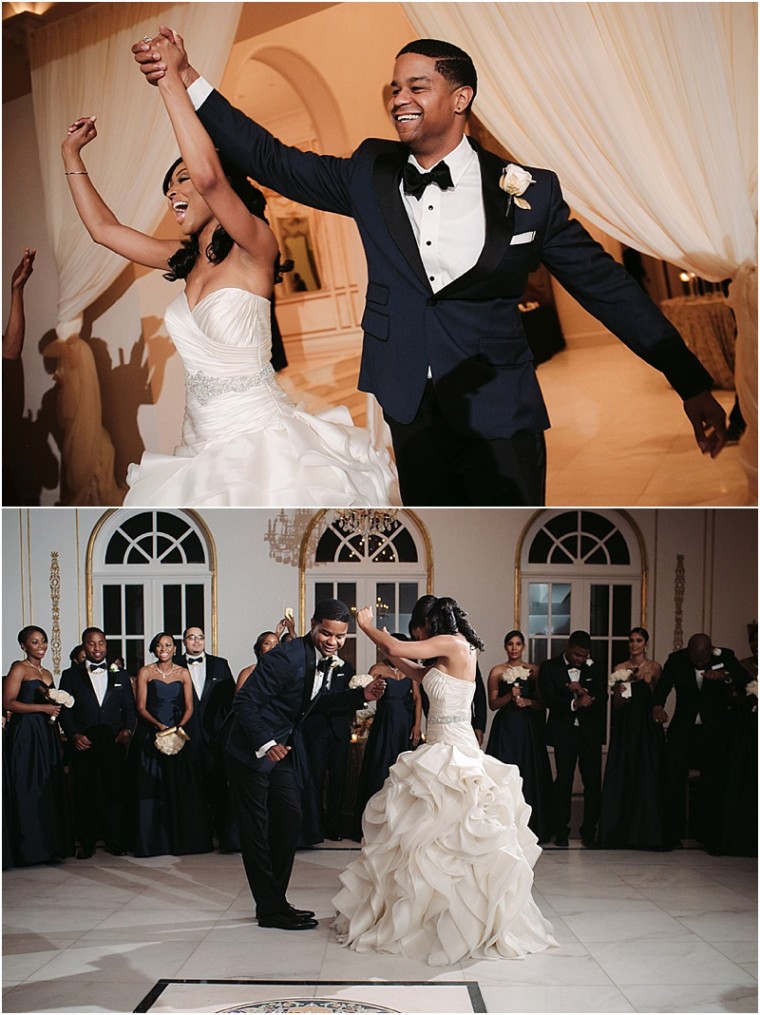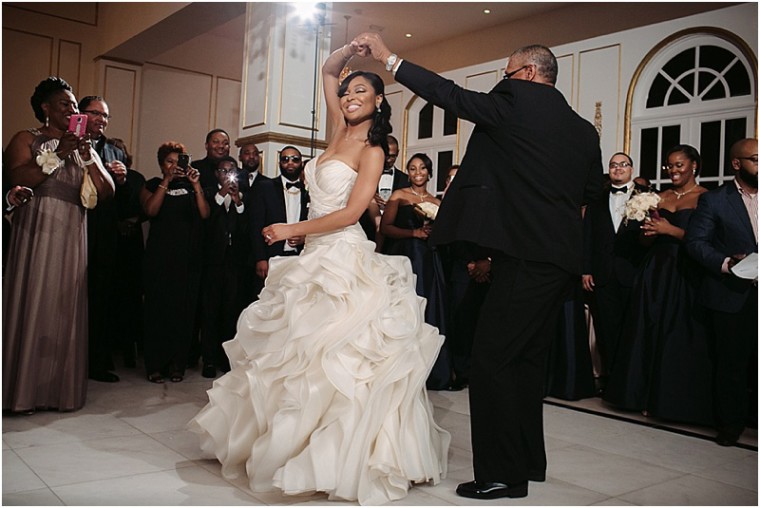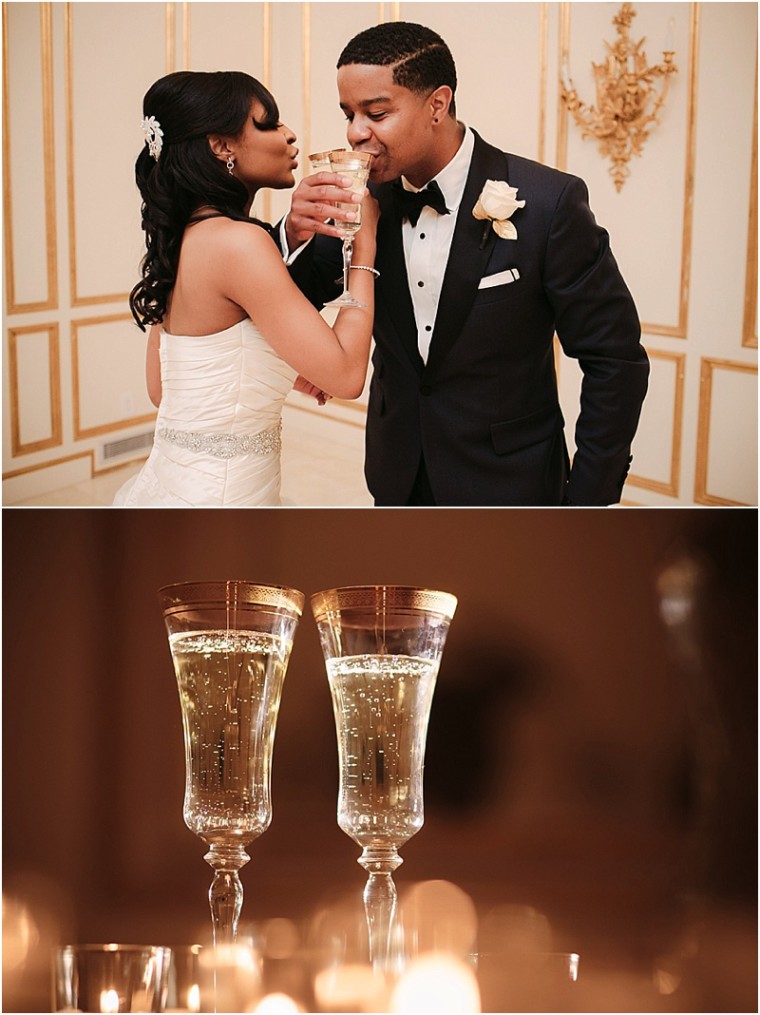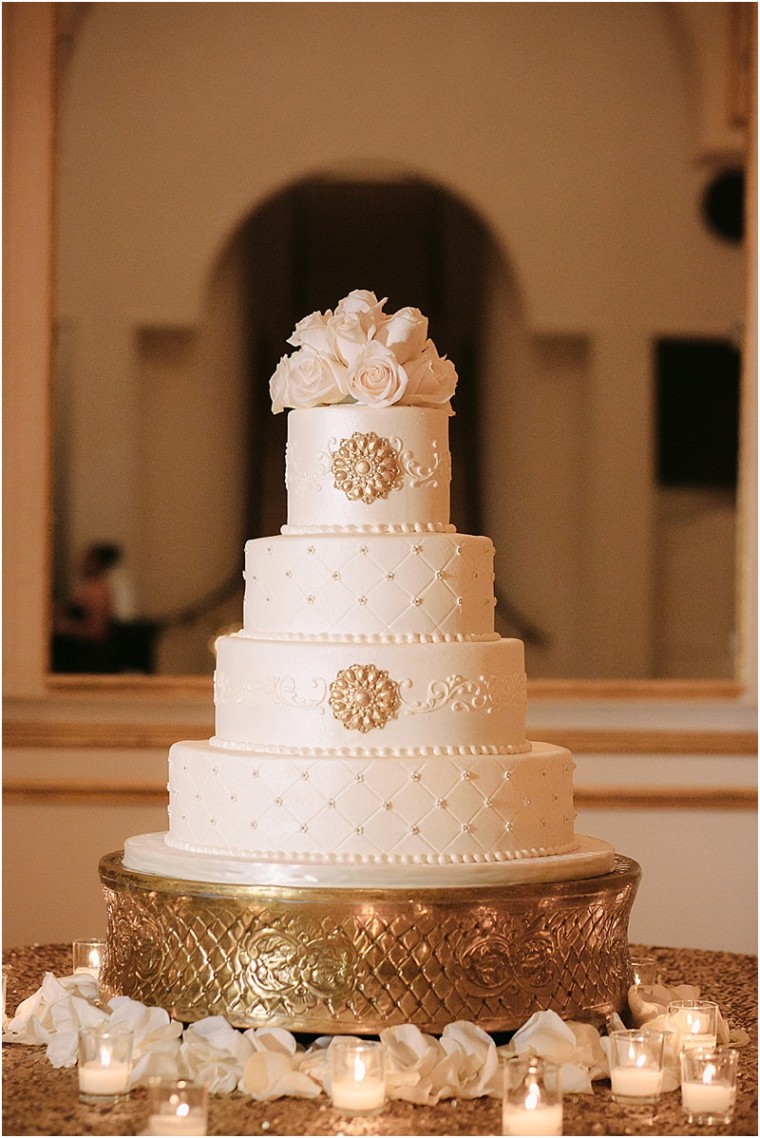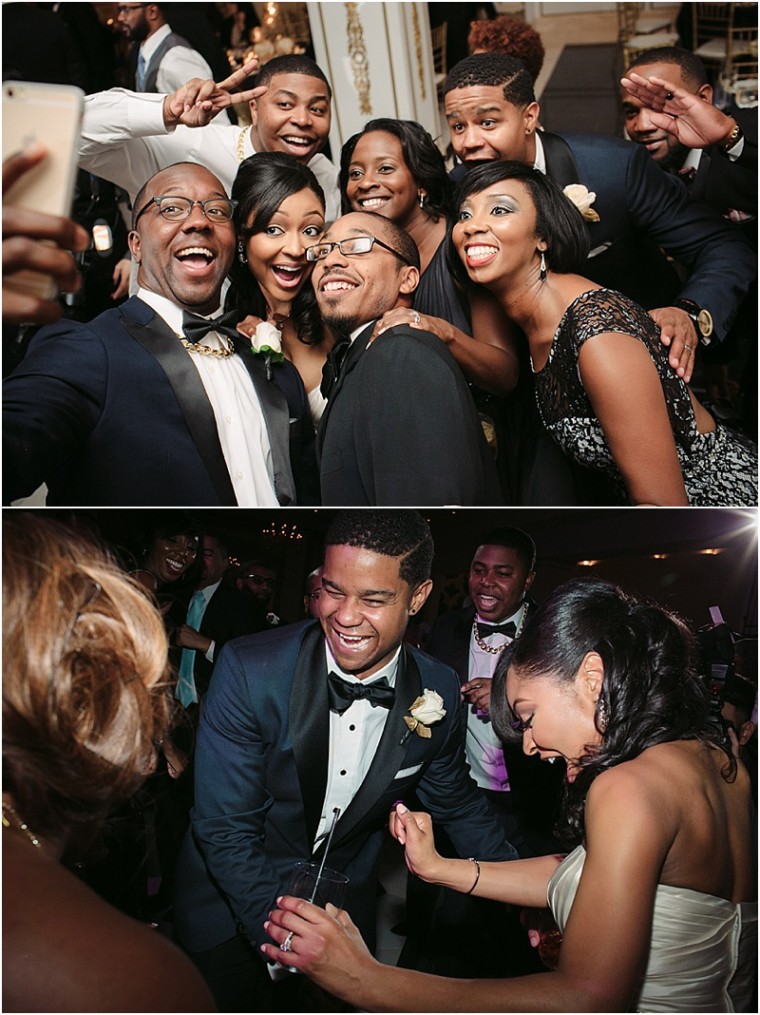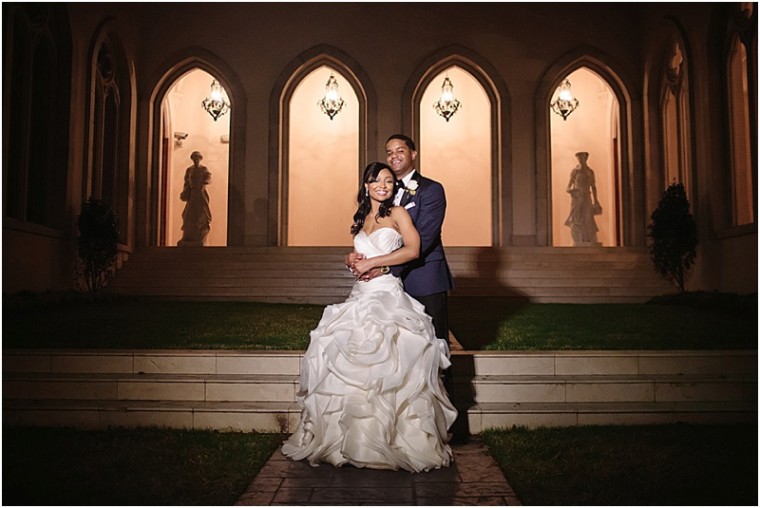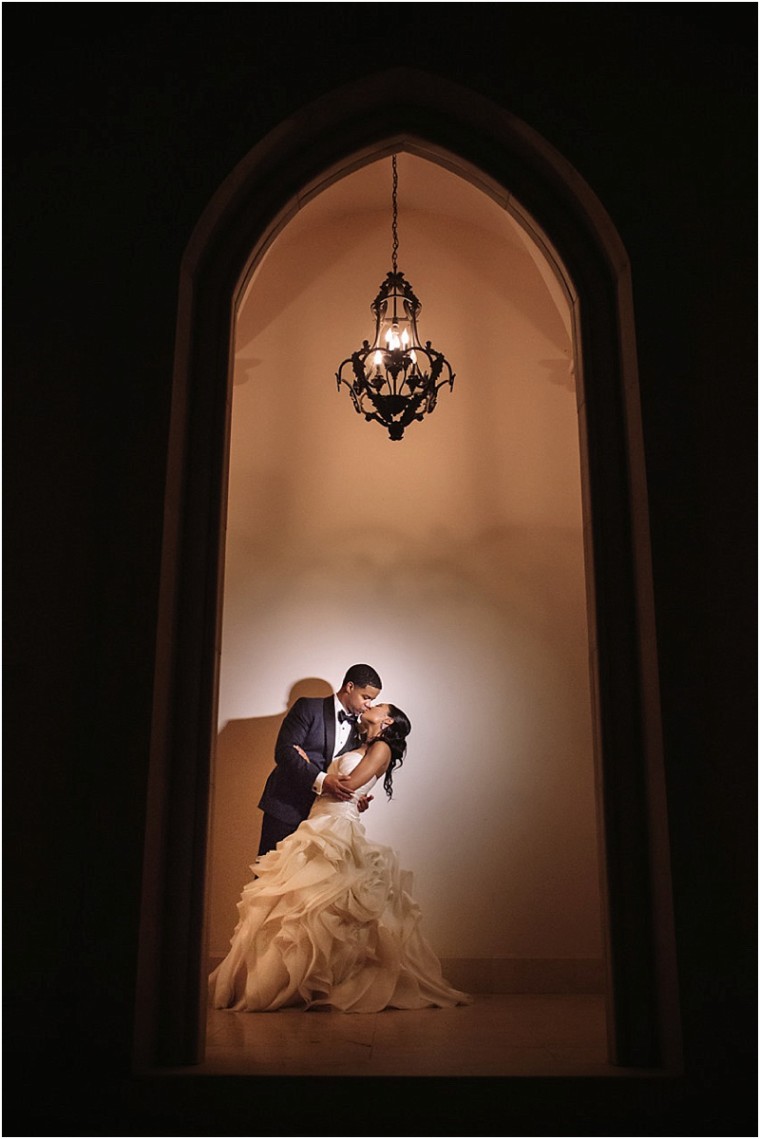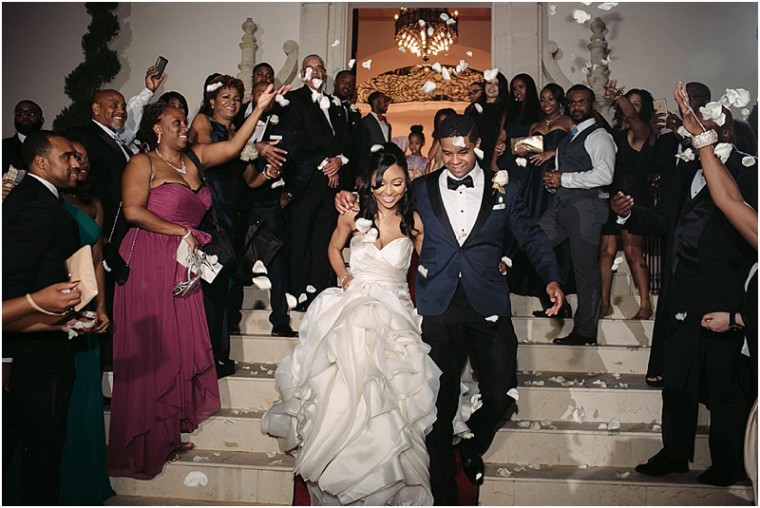 From the Bride...Kolby and I grew up in the same church, however, we didn't "notice" each other until I was about 22 years old. Kolby's mom would always tell him, "There's this cute girl at church I want you to meet. You would make a cute couple". To this day, Kolby claims he never knew who she was referring to. One day, Kolby sent me a Facebook message, and I responded...about 3 months later! We would message back and forth, but I would always take months to respond! He asked me on a date, which I avoided for quite some time, but finally gave in. The rest is history...
Kolby proposed at my graduation party when I graduated from pharmacy school in May 2013. My parents and sister stood to give speeches, and Kolby followed. He told the crowd how proud of me he was and how he wanted to buy me a pair of shoes I really wanted as a gift, but they didn't come in in time. So instead, he said we would give me "the gift of song". The music to "Marry Me" by Train began to play and Kolby attempted to sing, but became so choked up he was only able to get out about 9 words! I said yes, obviously!
Our wedding night was absolutely the best night of my life! It turned out exactly how we both imagined. The theme was classic. It was formal, in which guests were asked to wear black tie attire. We had a red carpet and "step & repeat" upon entering the venue.
We began with a cocktail hour in which guests were greeted with a cocktail and hors d'oeuvres, and given the opportunity to explore the first level of the beautiful Chateau Cocomar. Guests were then escorted to the second level to be seated for the candlelit ceremony.
The reception decor was beautiful. Navy linens with mercury glass candle holders and flower vases. Dinner was buffet style with open bar. We partied hard at the reception! We couldn't have asked for anything better.