For all of you newly engaged brides out there, I am sure you are spinning with all of the ideas being thrown your way. It's okay, stop and take and deep breath! Before you run out and plan your entire wedding in a week or become so overwhelmed you try to convince your fiance to elope, take some time to enjoy your engagement. That's exactly what this couple did and they threw a big bash to celebrate. A Style Collective, a brand new design studio offering unique prop rentals, event styling, and creative direction for events, editorials, and any of life's moments worth stylish celebration, were tagged to design this special event. And the design studio did not disappoint, creating a warm and inviting backyard engagement party that the couple's families could all enjoy. So sit back and relax for a moment and think about celebrating your new engagement with a fun-filled party. And make sure you contact A Style Collective to design a celebration that's out of this world!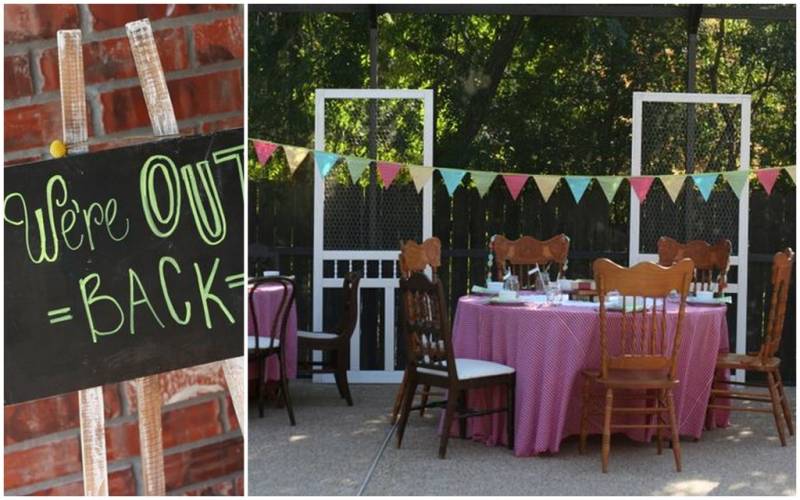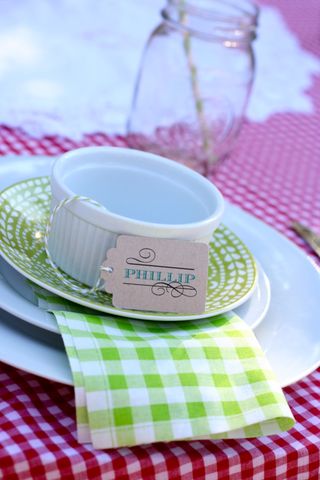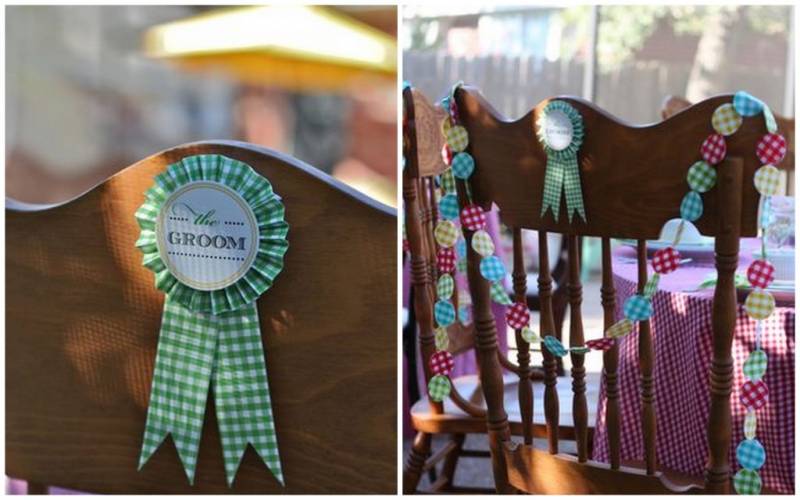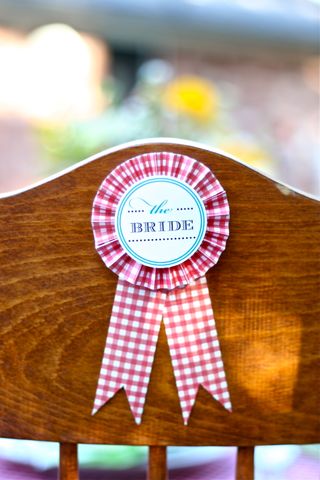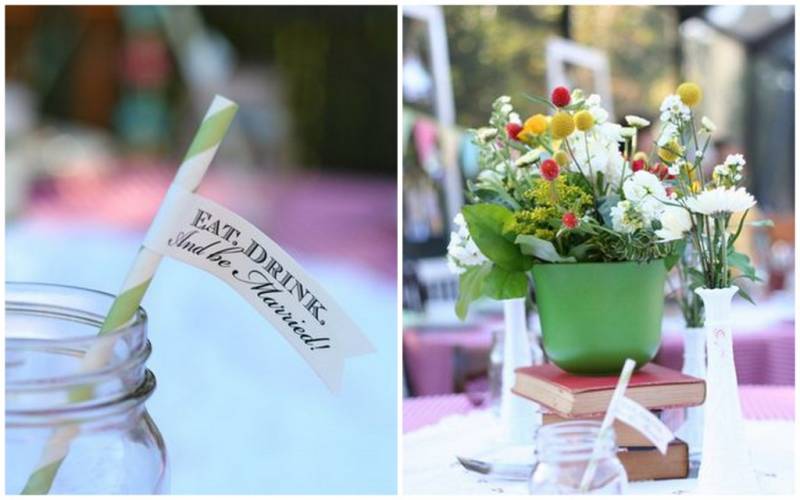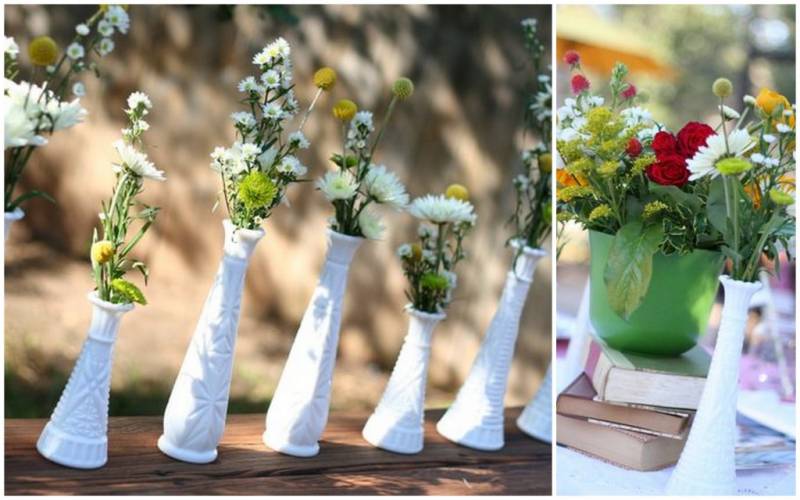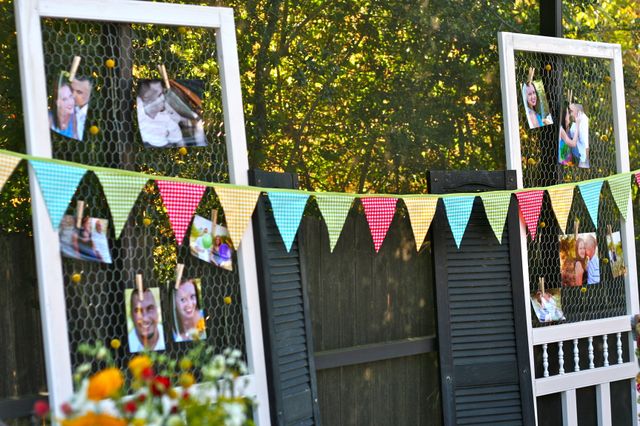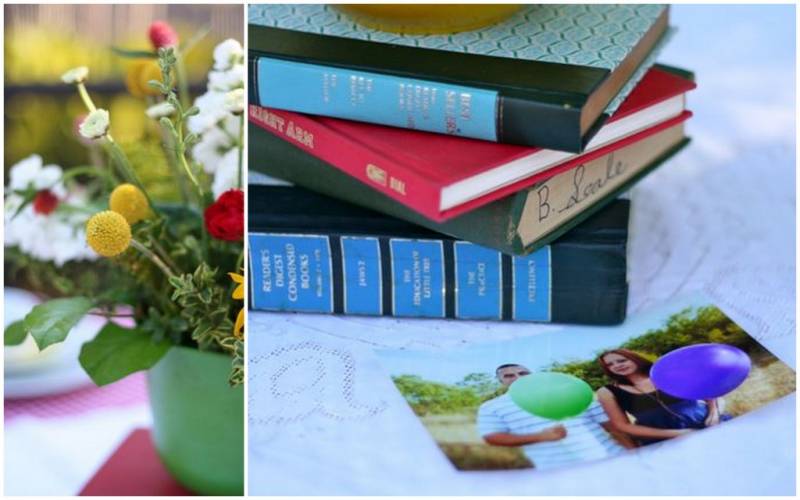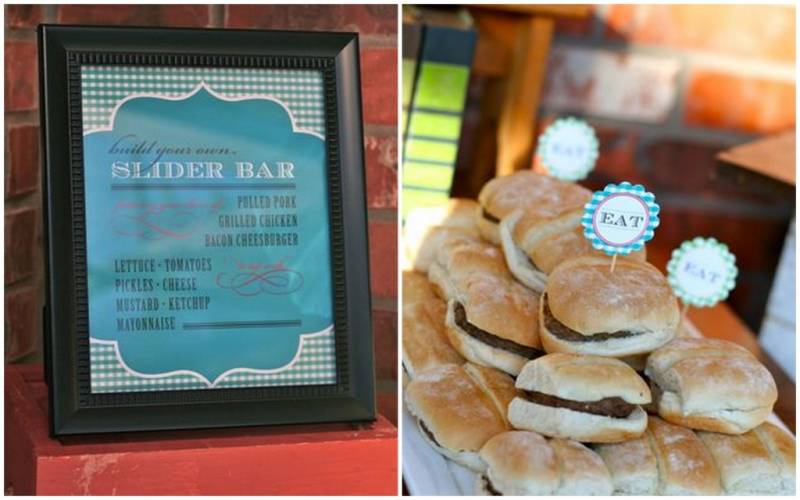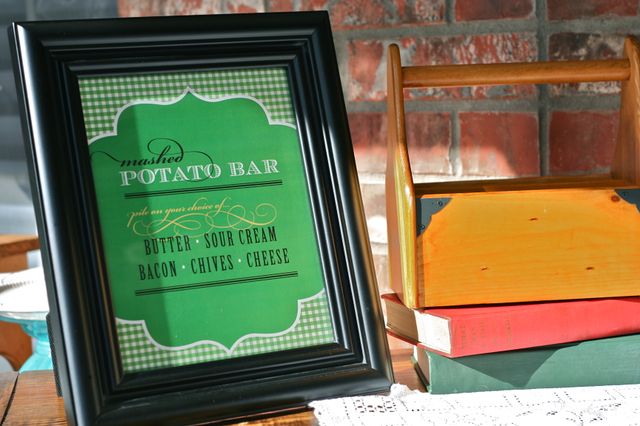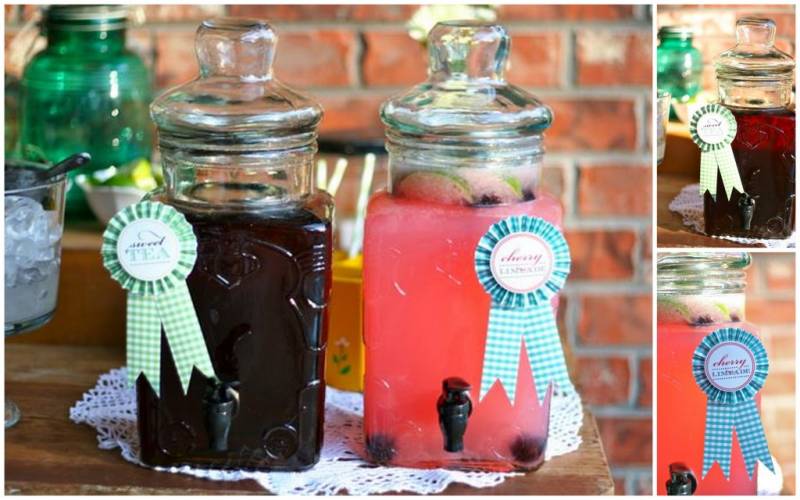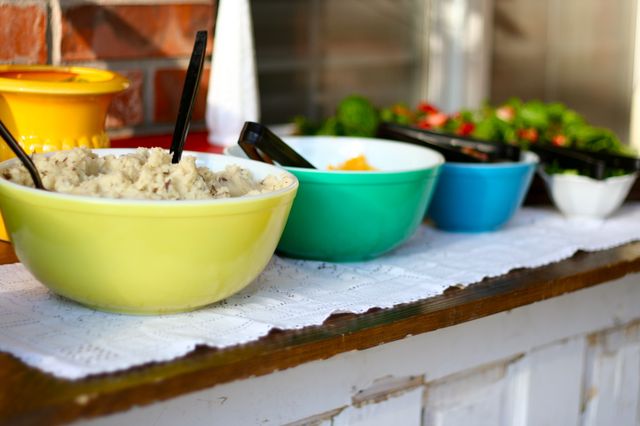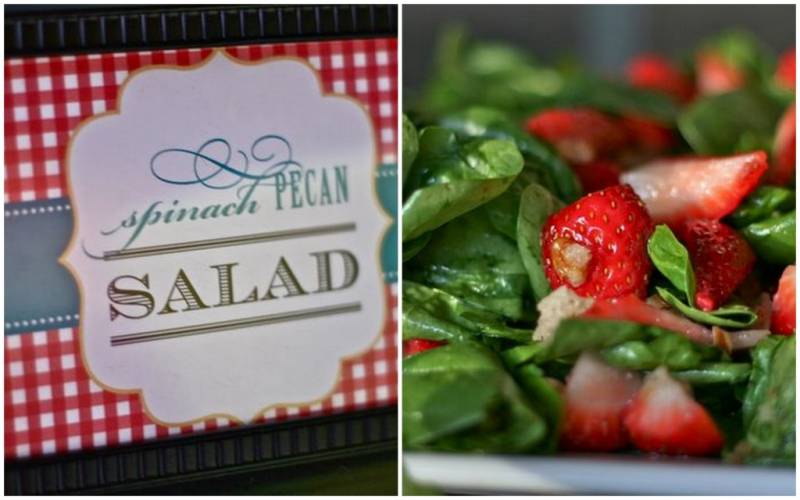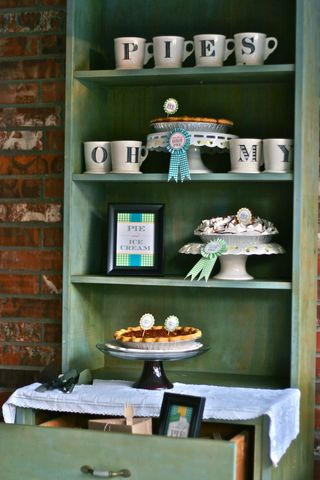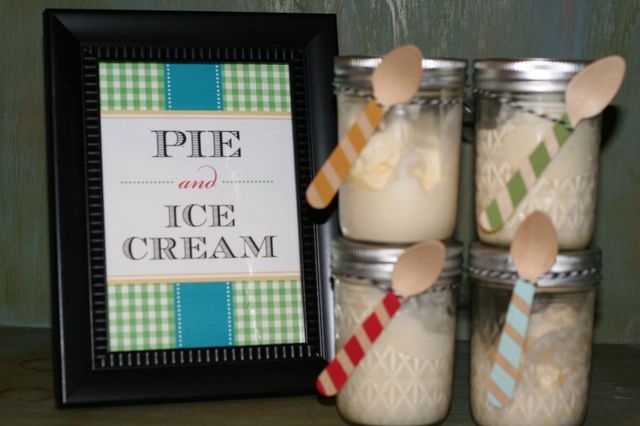 From A Style Collective...To celebrate the upcoming marriage of Jesse & Ginger, A Style Collective was brought in to pull off an intimate, beginning of fall backyard bash full of comfort food stations, pies & ice cream, and cozy prop styling around the pool patio. Being the first big shindig for both the bride and groom's family to meet and mingle, this was a special event in which the groom's mom wanted nothing stuffy about it and to completely reflect their down-to-earth Texas hospitality. What a warm welcome to the family this event became!
A Style Collective pulled inspiration and color palette to create a kicked-up, bright gingham design complete with mismatched vintage chairs, mason jar drinks, eclectic books, prop groupings, weathered farm-house style furniture food displays, wild flowers, and plenty of personal details like the groom's favorite beer station and displayed engagement pictures as centerpieces and an event backdrop. Build your own sliders bar with all the trimmings, create your own mashed potato buffet, and a pie and ice cream dessert hutch kept things to a casual gourmet as guests indulged in comfort food all evening long and celebrated the upcoming marriage of two very special people. U+U Designs perfected the paper goods that really tied everything together for this party. And guests adored the pies-to-go party favors and mason jar ice cream treats at the end of the celebration.
Kirbi Knop of A Style Collective snapped photos at this engagement party. But not to be missed are images from the couple's October wedding at Avalon in College Station, Texas by the very talented Ryan Price Photography. See the wedding here. Engagements can be found here and the stunning bridal portraits from Independence, Texas' Antique Rose Emporium here.