Good morning, everyone! We have a beautiful Austin country club wedding to share with you today. This bride planned out every aspect of her wedding and it turned out beautifully! The photographs by Jenny DeMarco of JennyDeMarco Photography captured the obvious love between the couple and the joy they shared with their guests on this special day. Jenny's work is truly remarkable. After you've oohed and aahed over this lovely wedding, check out even more images on her blog.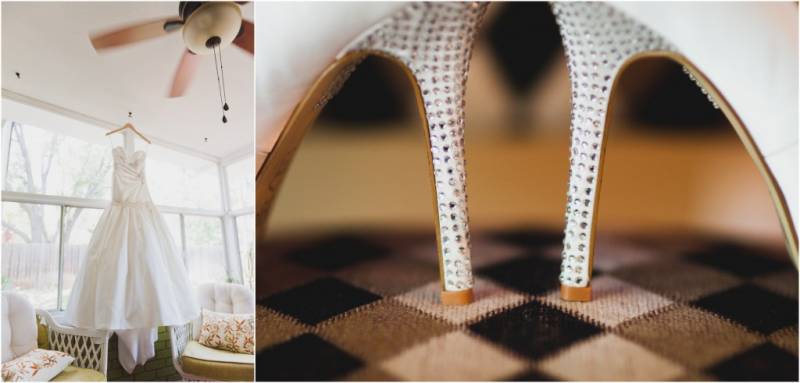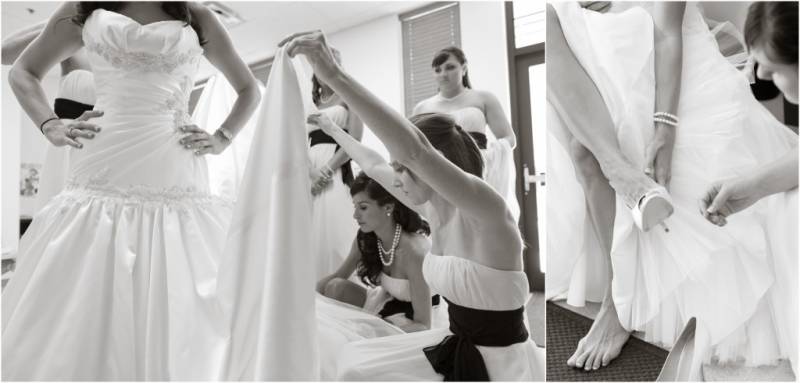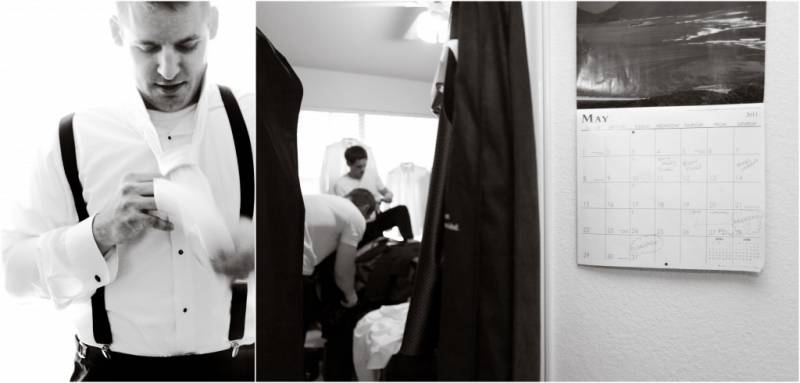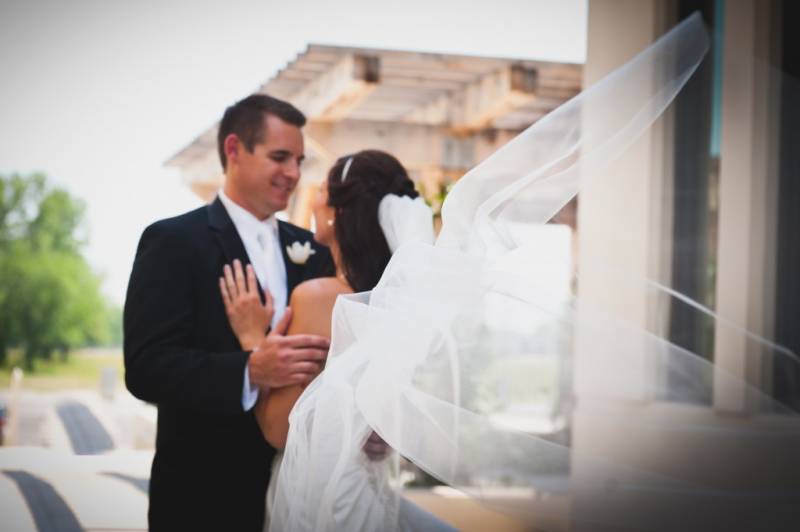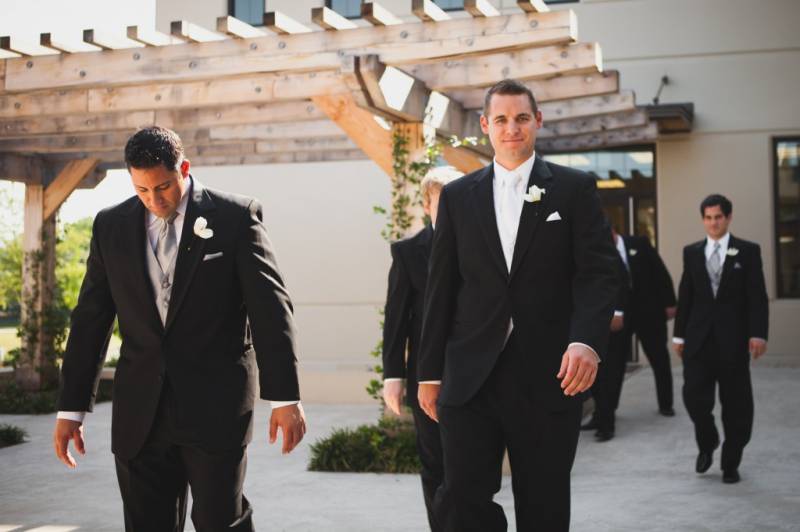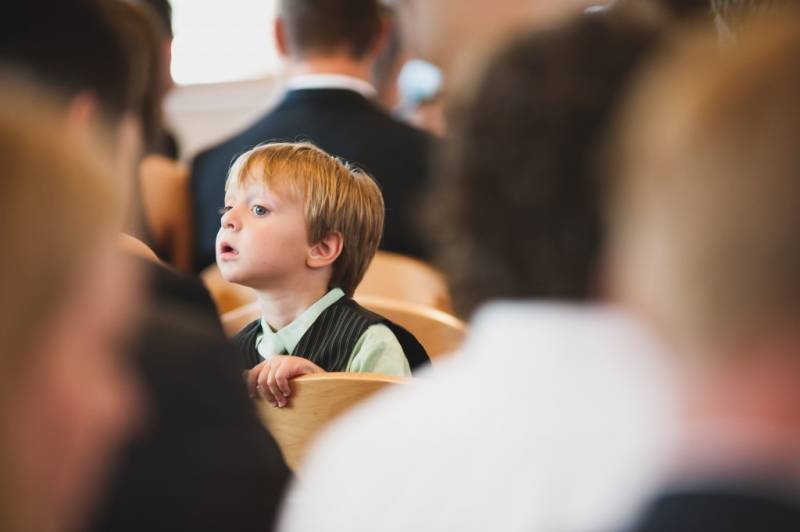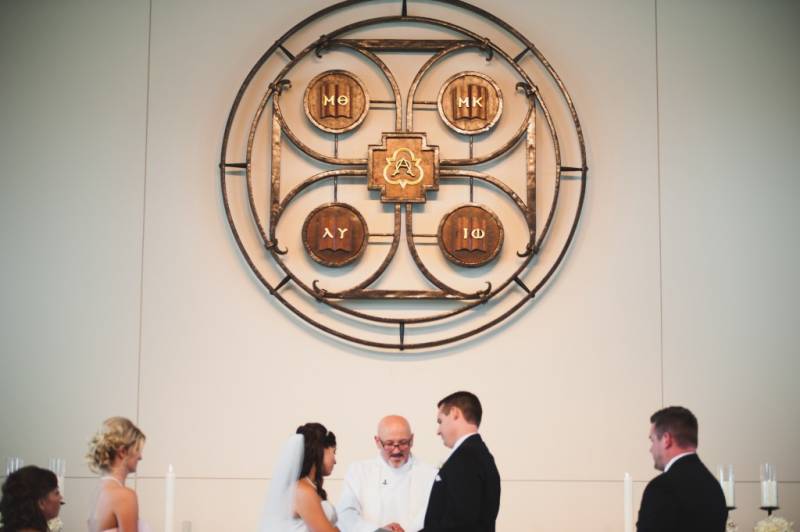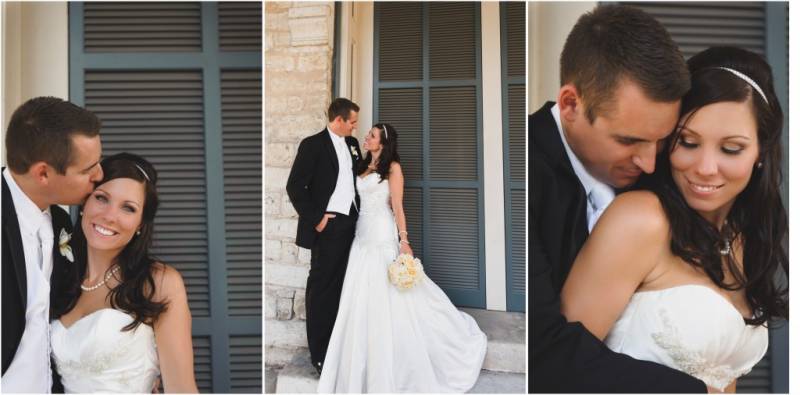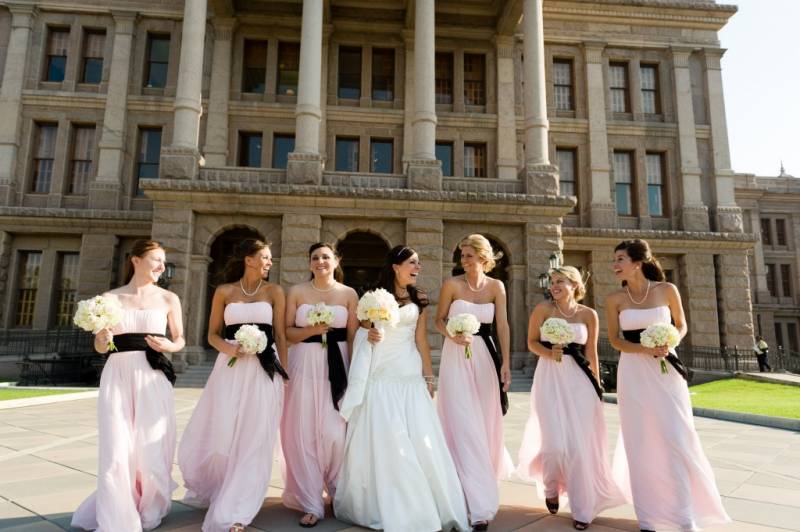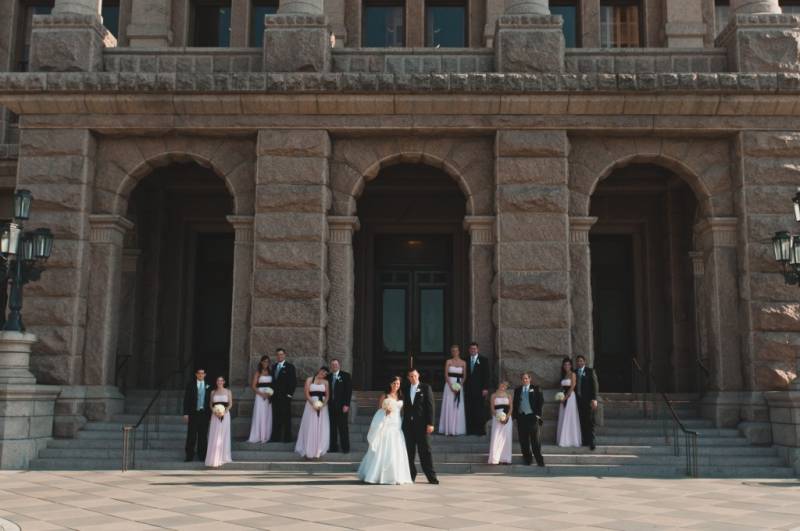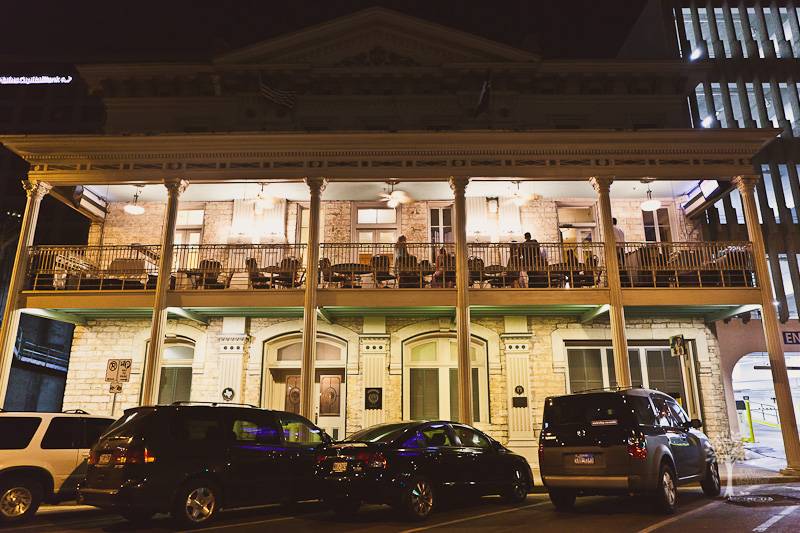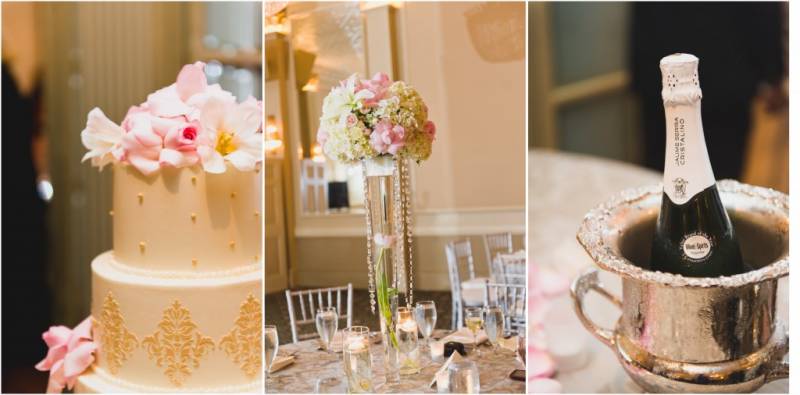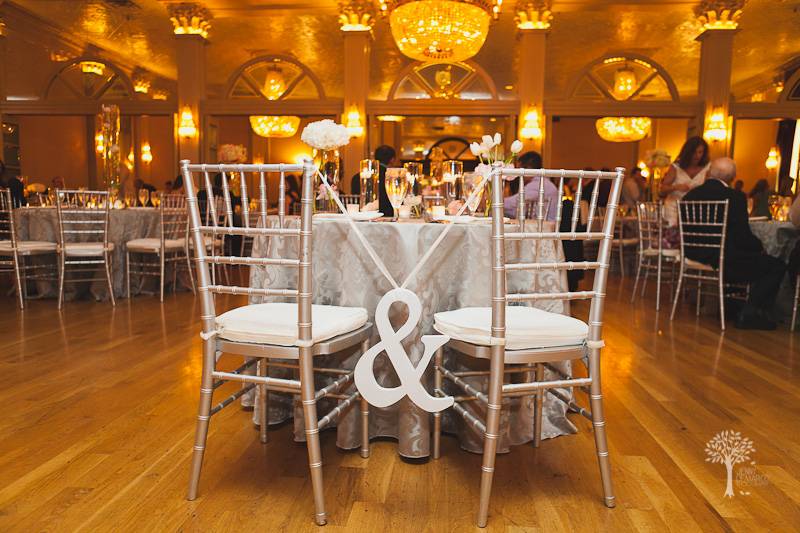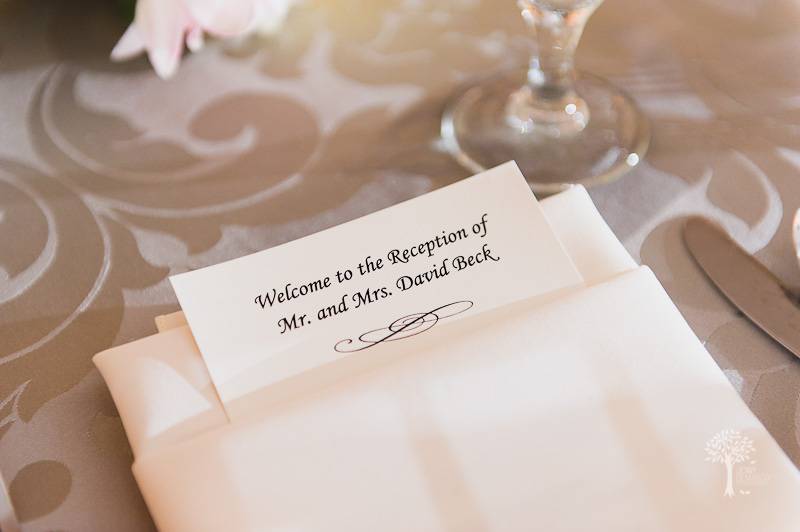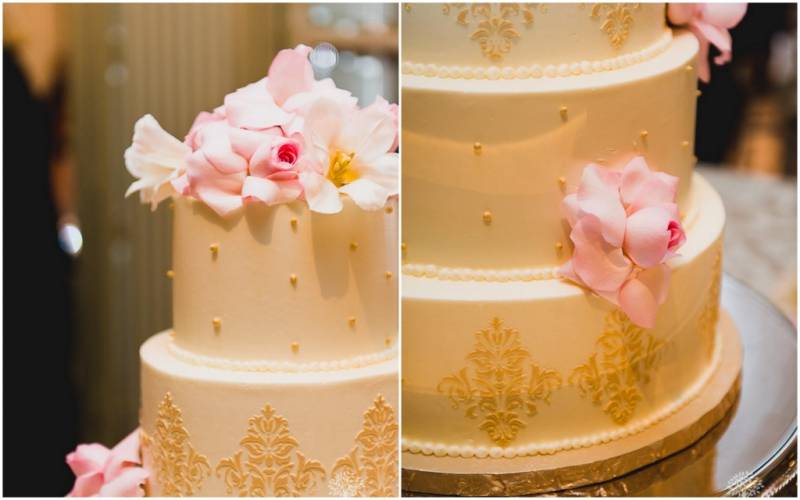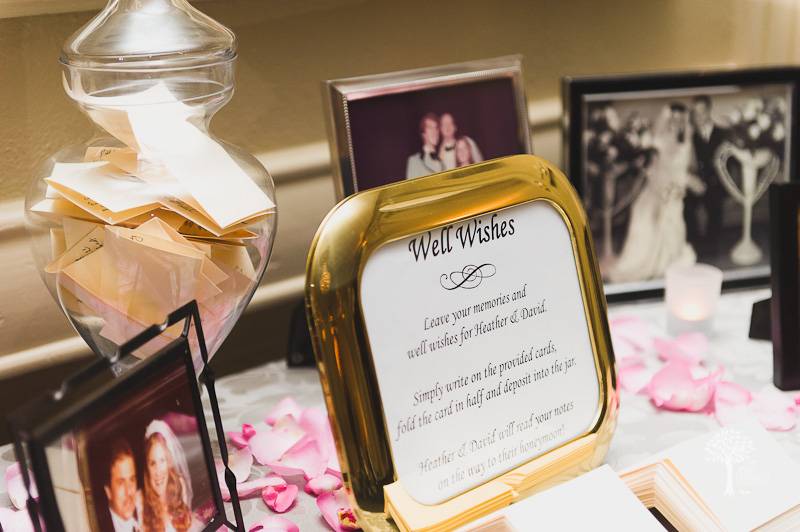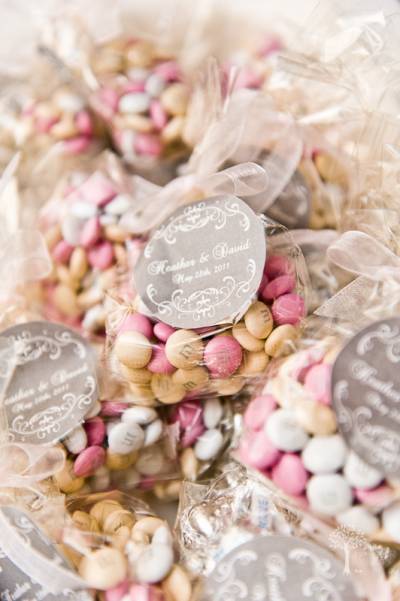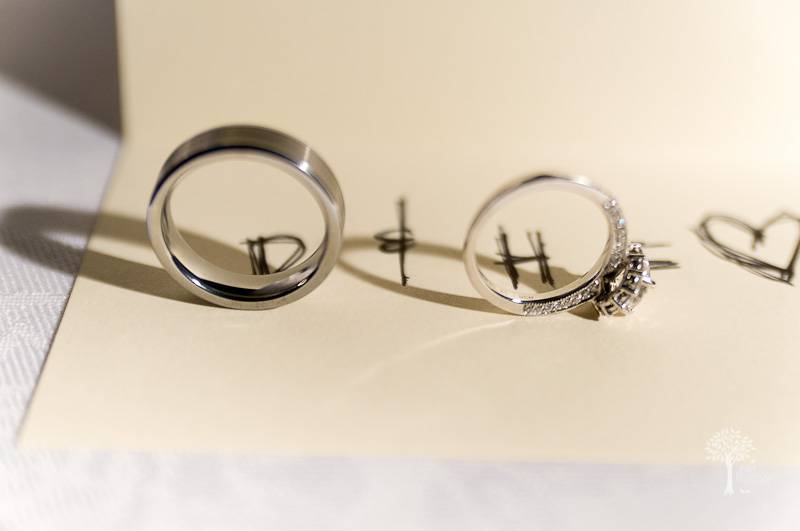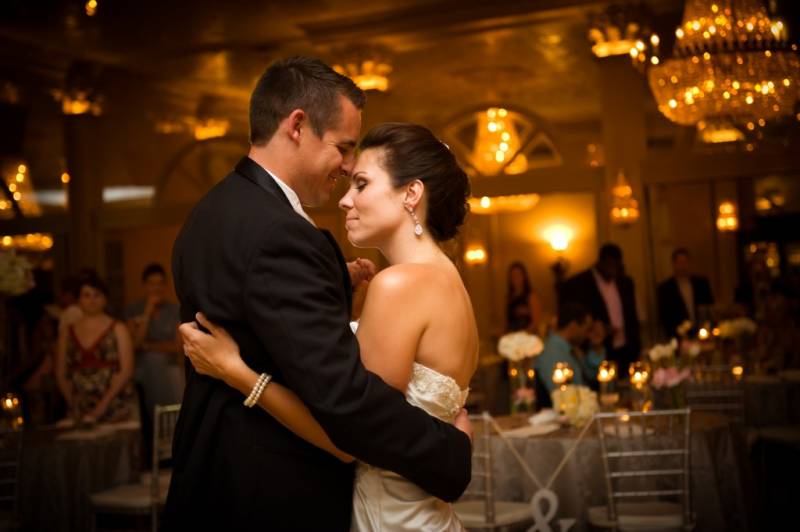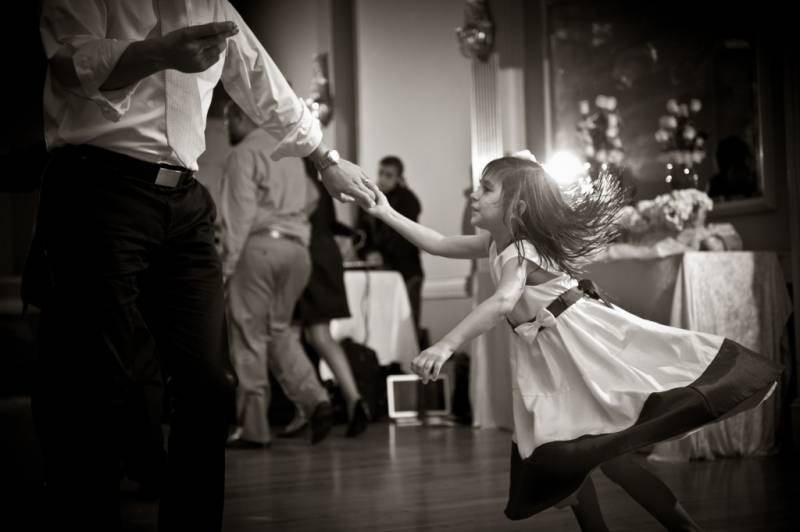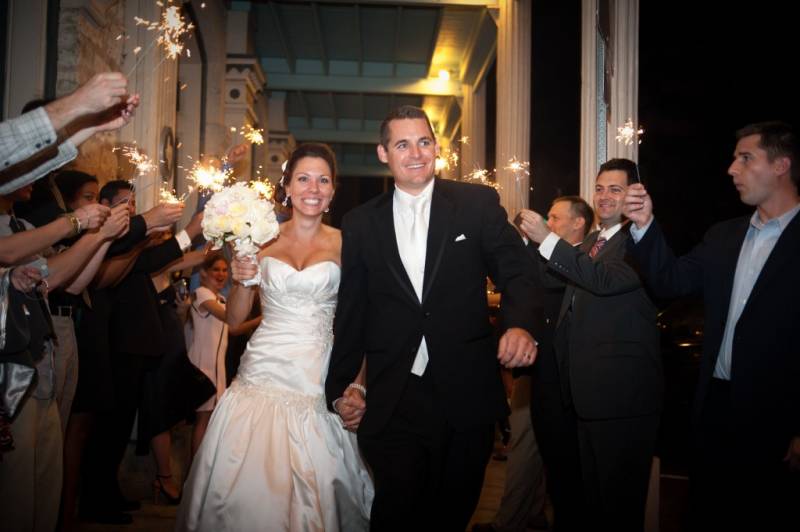 We incorporated silver into our design through our chairs and our damask table linens. I love damask patterns so we used a traditional look with in a modern pattern. When the light hit the damask design, it made the linens look amazing. As far as the chairs go, I had to fight tooth and nail to get my Chivari chairs as the venue already offered a different kind, but in the end they looked awesome with the silver linens and the flowers and my husband finally agreed.
From the Bride...We felt that the Austin Club was the perfect place for us, as it is a historic landmark with beautiful chandeliers. I love whites, creams, ivorys, pale pinks, and silver so we used all these colors throughout the design of the wedding. The flowers included roses, hydrangeas, lillies, and tulips. Dave and I met at a tulip party so we saw it very fit to incorporate them and the submerged tulips turned out to be a crowd favorite.
We knew we wanted the cake to be simple so we had two layers of strawberry champagne (yum!) with a cream damask design and the other layers were a white cake with a lemon curd center which was designed with cream dots. It was so delicious!
My bridesmaids wore a pale pink chiffon dress with a black sash to match all of the other details in the wedding. If I could go back it time, I would have asked them to choose their own dress in a pink. I liked their dresses, but it was extremely hot taking pictures at the capitol.
I loved my dress, but I had to put a lot of work into getting it the way I wanted it. I purchased the dress with the intention to alter it. It was probably the most stressful part of the wedding as I had to go back and forth to the alterations company. In the end It turned out great. The dress is designed by Sophia Tolli and is a satin trumpet style. I always knew I wanted a trumpet style dress because it looks so elegant.
If I had any advice for future brides, just remember you already have everything you want, your husband. Everything will not go as planned, but in the end on your wedding day, nothing else will matter except you two. I mean this when I say it, I am the luckiest bride in the world. I ended up with the man of my dreams as well as the wedding of my dreams.