I love it when a couple gets to relive their wedding photos through an anniversary shoot. And the real-life couple featured in this anniversary Houston styled shoot were definitely deserving of a re-do! The married couple received less than stellar wedding photos from their big day when their original photographer canceled at the last minute. So when the opportunity came for a re-do, they jumped at the chance. Event planning company, Magnolia Rose Company coordinated all the vendors for the shoot and were able to create a stunning scene for the couple. Jacquelyn Nicole Photography shot the amazing photographs the couple will now have to cherish for a lifetime. Hop on over to the gallery for even more gorgeousness.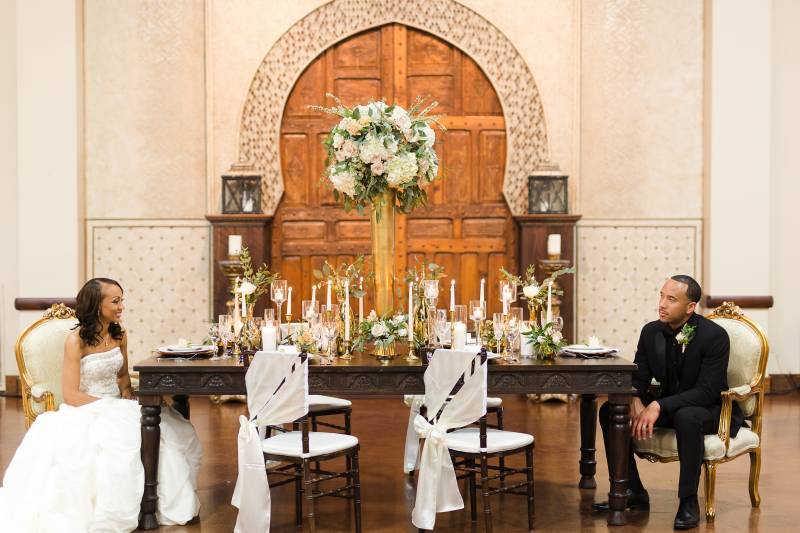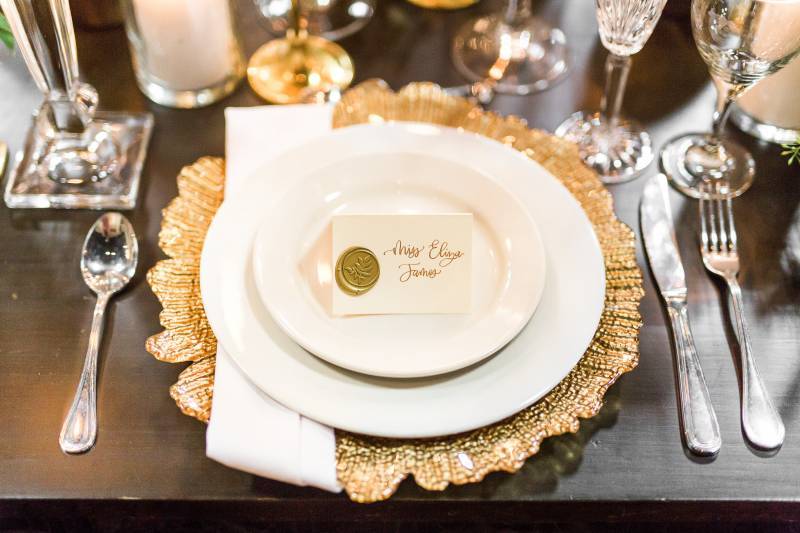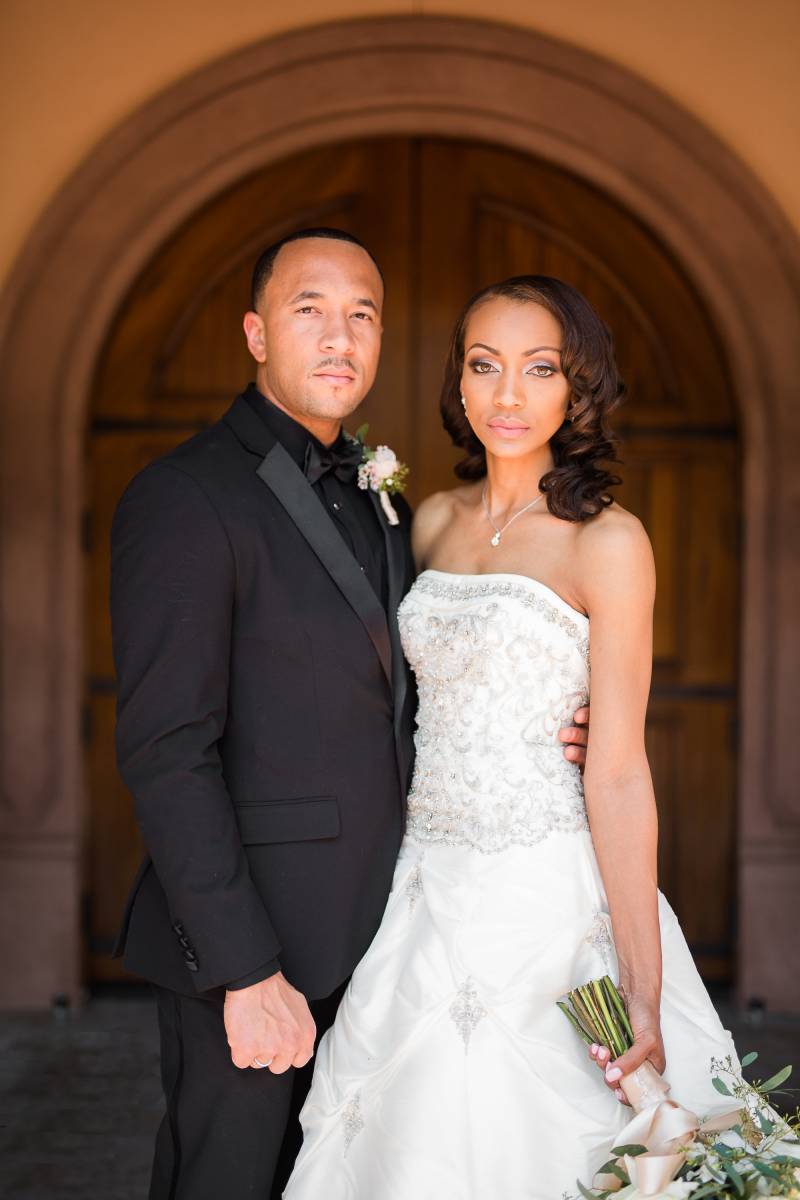 From Magnolia Rose Company...Planning this stylized shoot was nothing short of amazing with our real couple Holly-Dae and Ben, who were thrilled to join in the celebration of their 10th year anniversary. Playing off the Mediterranean feel of Madera Estates, I wanted to stay true to the timeless elegance of the venue. With soft florals and statement worthy gold accents we were able to enhance a timeless venue with modern touches.
From the couple...This shoot was very rejuvenating for us. We have known each other since grade school and dated during college, married at 23-now for 10 years.

To backtrack, we moved to Texas as a result of Hurricane Katrina from New Orleans and had to plan our wedding in Texas. Being new to a city and not knowing many vendors, we selected a photographer based upon on our new budget and no recommendations. The day of our wedding our photographer called us and said he would not be able to make it to shoot the wedding and he was sending a replacement.

While disappointed we made the best of the situation but in the end we were disappointed because we did not receive the images as promised with each other and our bridal party. Looking back many intimate shots were not captured and we lived with that thought for all those years.

Fast forward to now-we have been working so hard growing our business Arts by Aaron that we didn't really take time to plan any anniversary photos but when this opportunity came about to simply take photos versus working behind the scenes on a shoot, we felt very privileged. We were blessed to be able to just immerse ourselves in the moment and reflect on the past 10 years as our photos were captured.

We are forever grateful for partnering with such amazingly talented creatives and for allowing us to relive a precious moment that wasn't captured nearly as beautifully as this shoot was. More importantly this gave me a reason to wear my original bridal gown again-a girls dream.