This adorable Hill Country engagement shoot is out of control cute. Only a couple as in love as these two clearly are could avoid being overshadowed by two loveable whippets wearing bandanas and carrying personalized signs. I have seen a lot of weddings that use chalkboard signs, but this is definitely one of the most memorable and successful examples of this prop.
I also love that this shoot took place at a nature center. Centers like this have so many fun and unique places to pose for photos including bridges, paths, and creeks as your backgrounds. Moments by Foxx did a great job of taking these photos right before sunset, adding a romantic aura to many of these photos. Check out more photos from this engagement photo shoot in the gallery.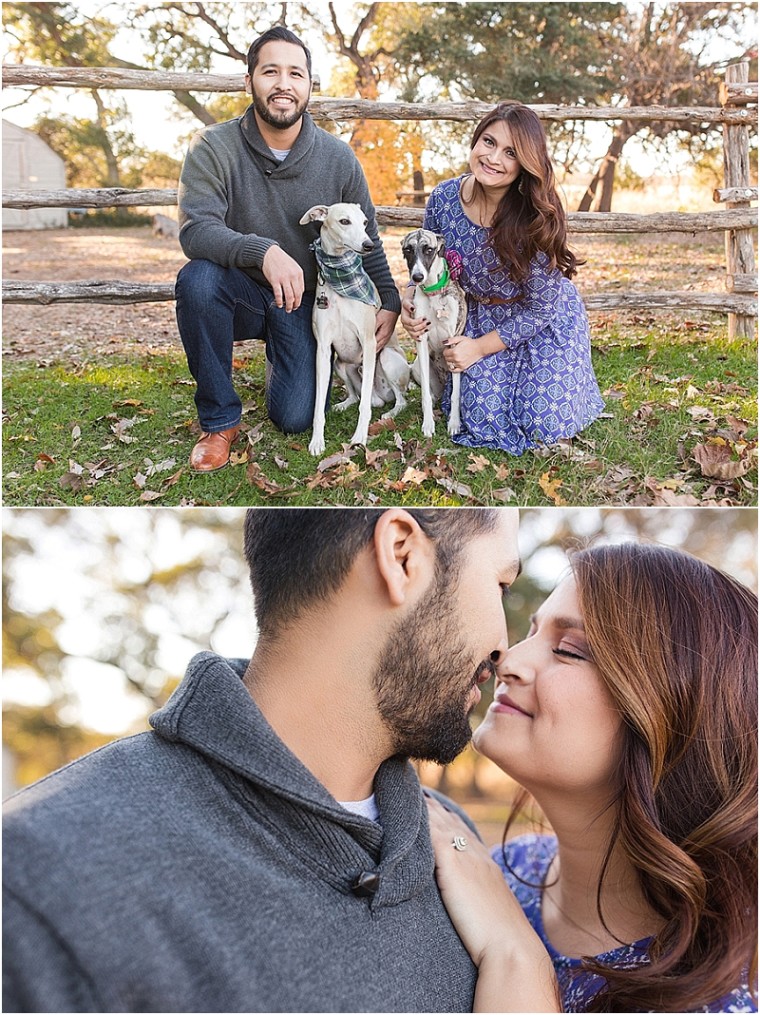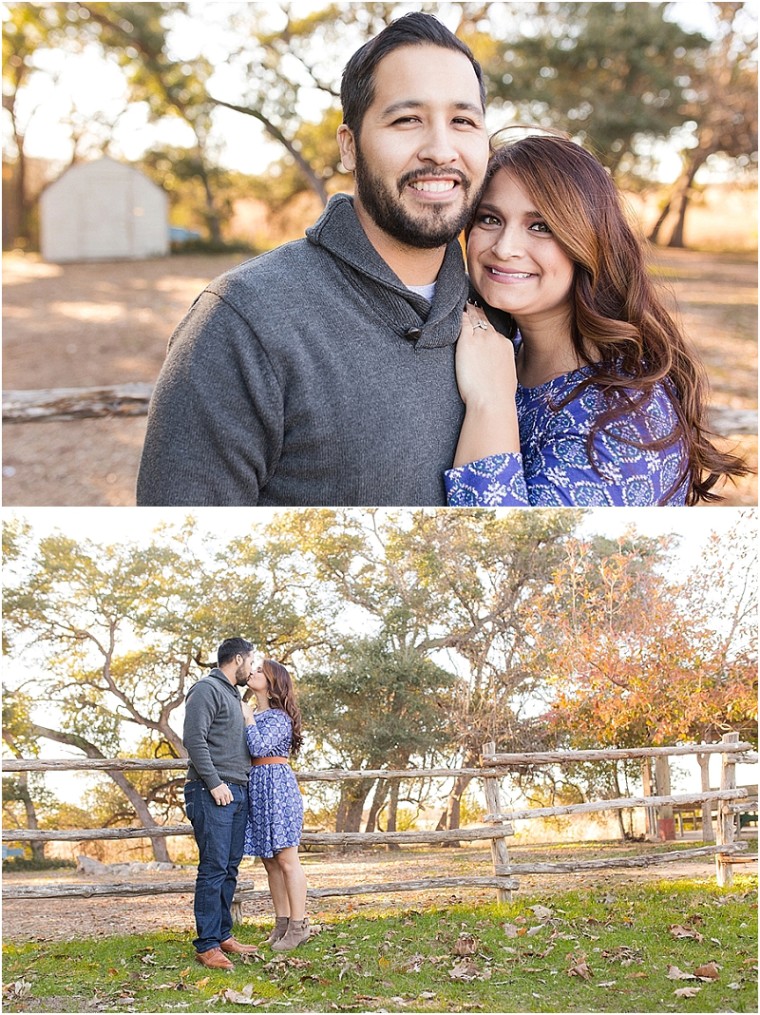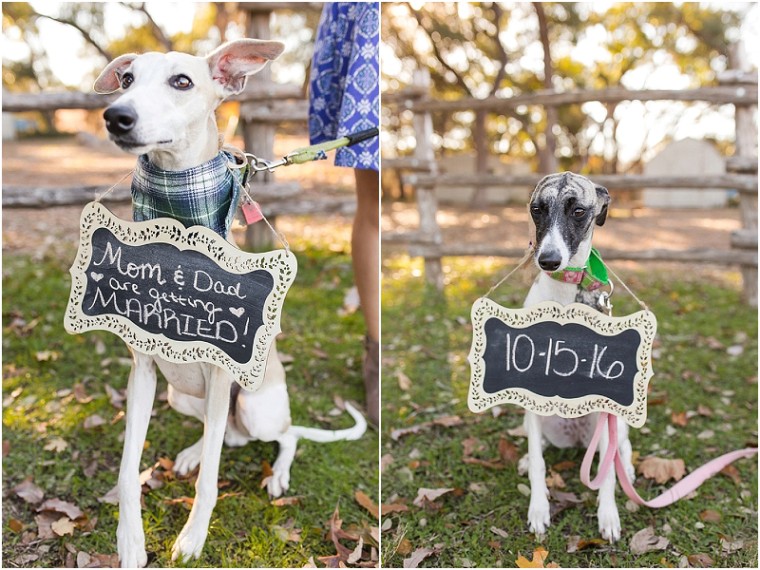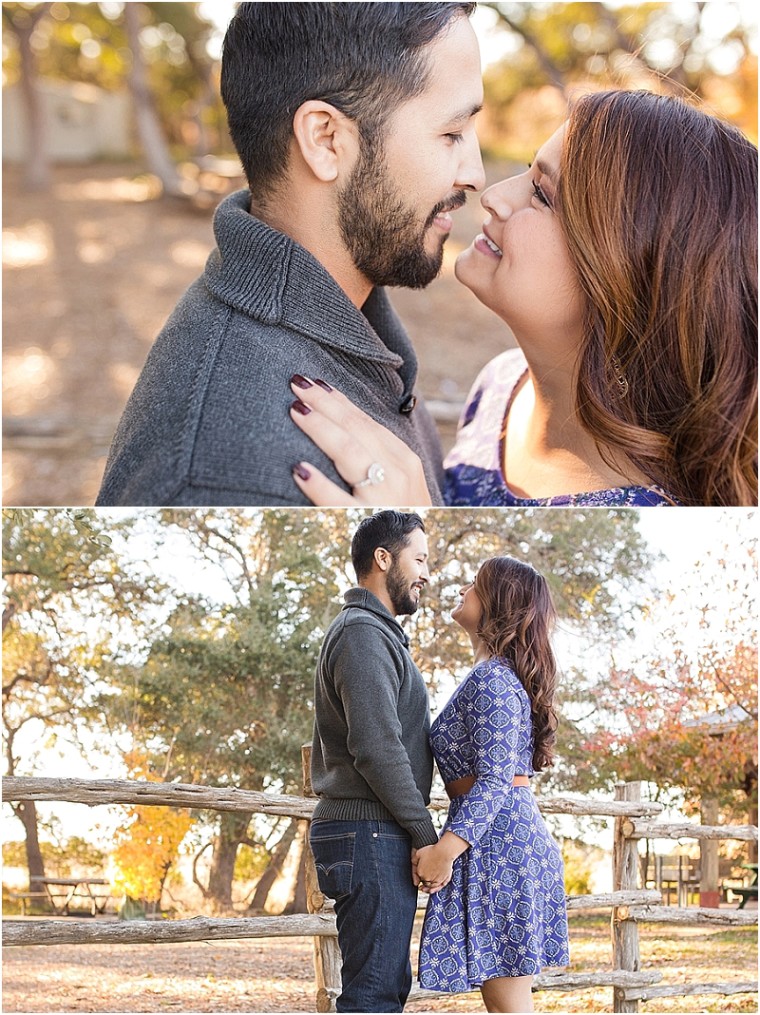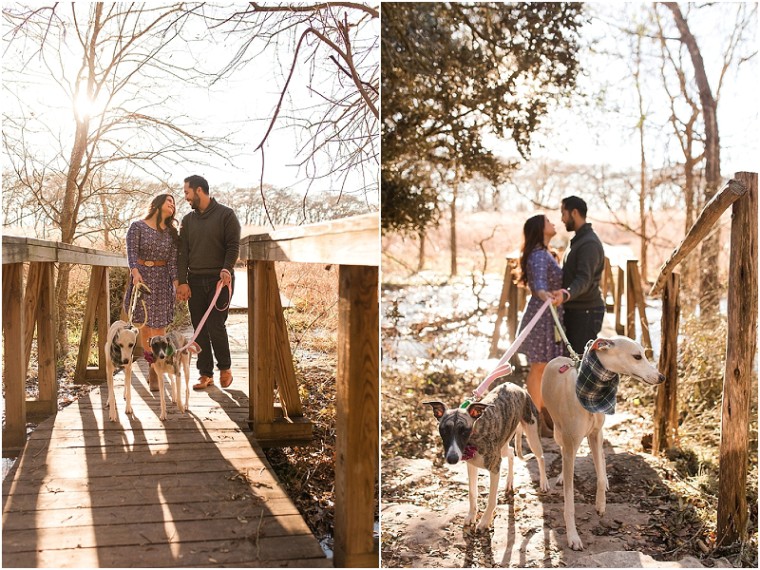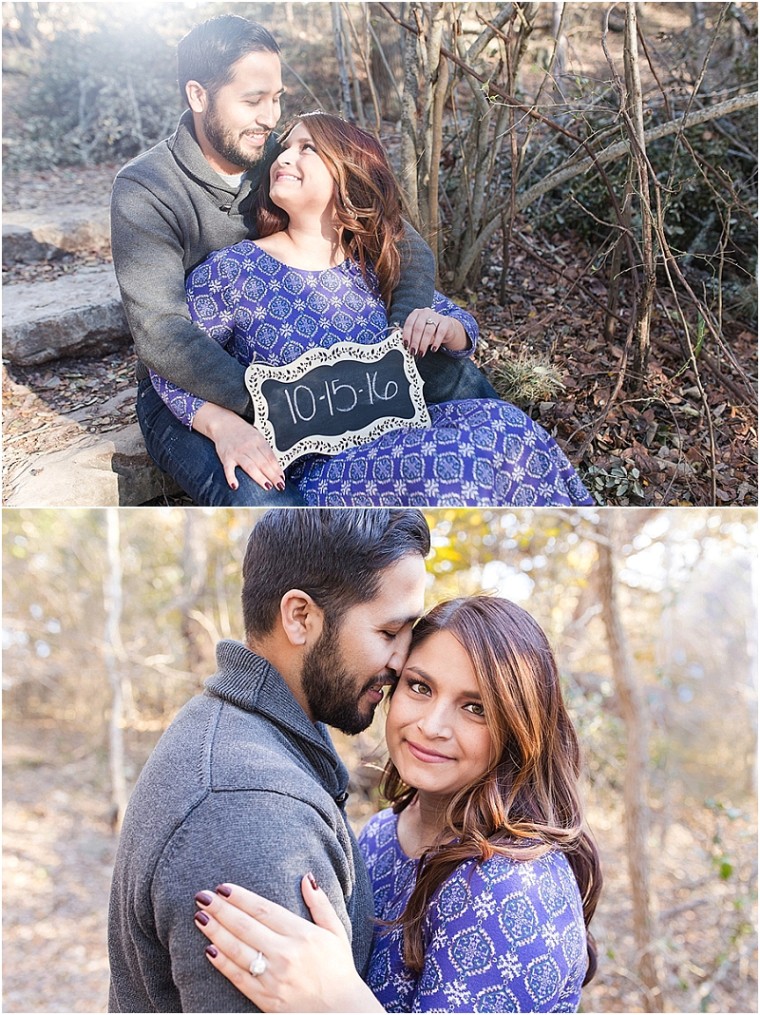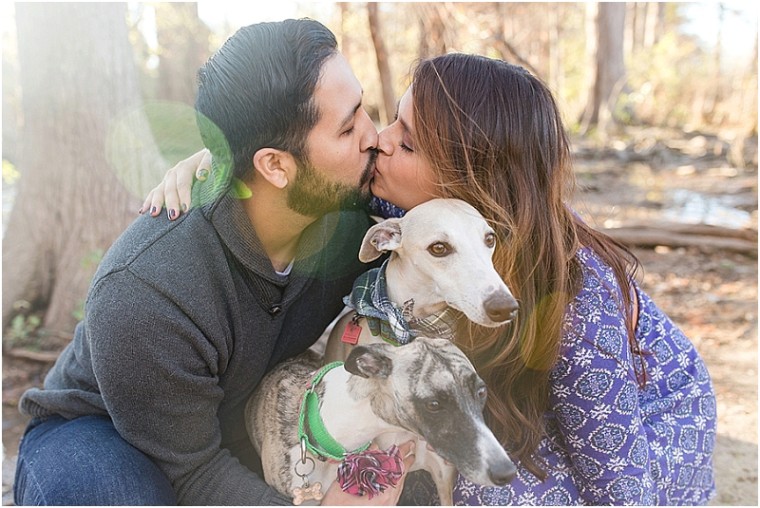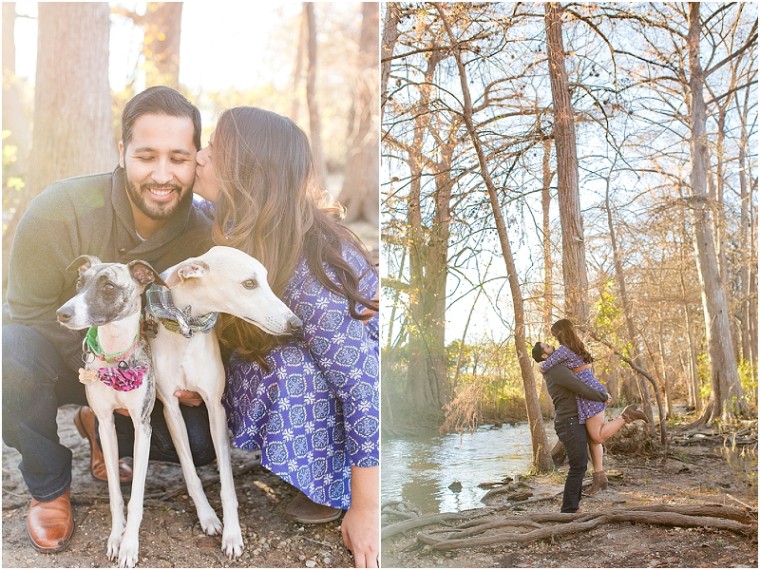 From Moments by Foxx....Stephanie and Joseph radiate joy every time they are around each other. When they asked if they could include their beloved Whippet pups, Pojo and Ada, I was thrilled. The dogs' incredible personality paired with the love that Stephanie and Joseph have for each other resulted in a high energy, fun engagement session at Cibolo Nature Center in Boerne, Texas.