Nothing says summertime like red, white, and blue! And this red, white, and blue Montgomery styled shoot represents the season so well. The white walls of the Farmhouse Wedding & Event Venue provide the perfect backdrop to the colorful shoot. The reds and blues literally pop off of the page! Add in the gorgeous "bride" in her lace wedding dress and cowboy boots and you've got an affair that would be the envy of any Texas bride. Harlowe Lane Wedding Photography did an amazing job capturing all of the details. Hop on over to the gallery for even more stunning images.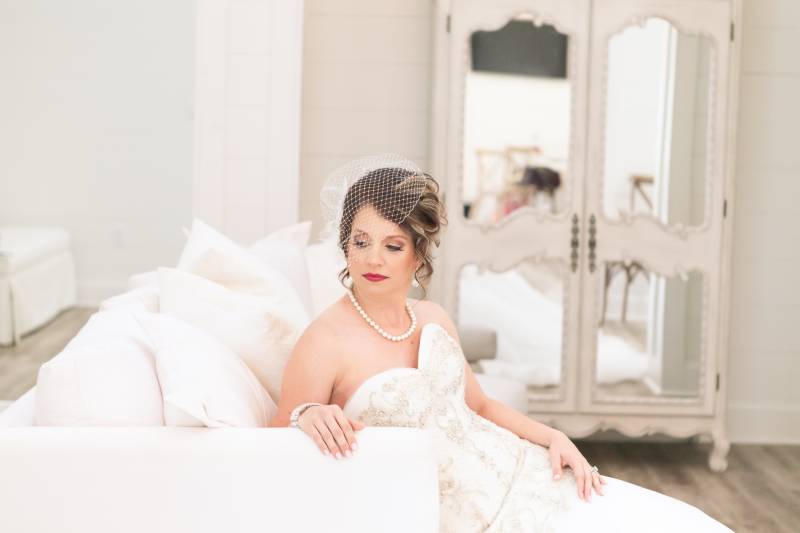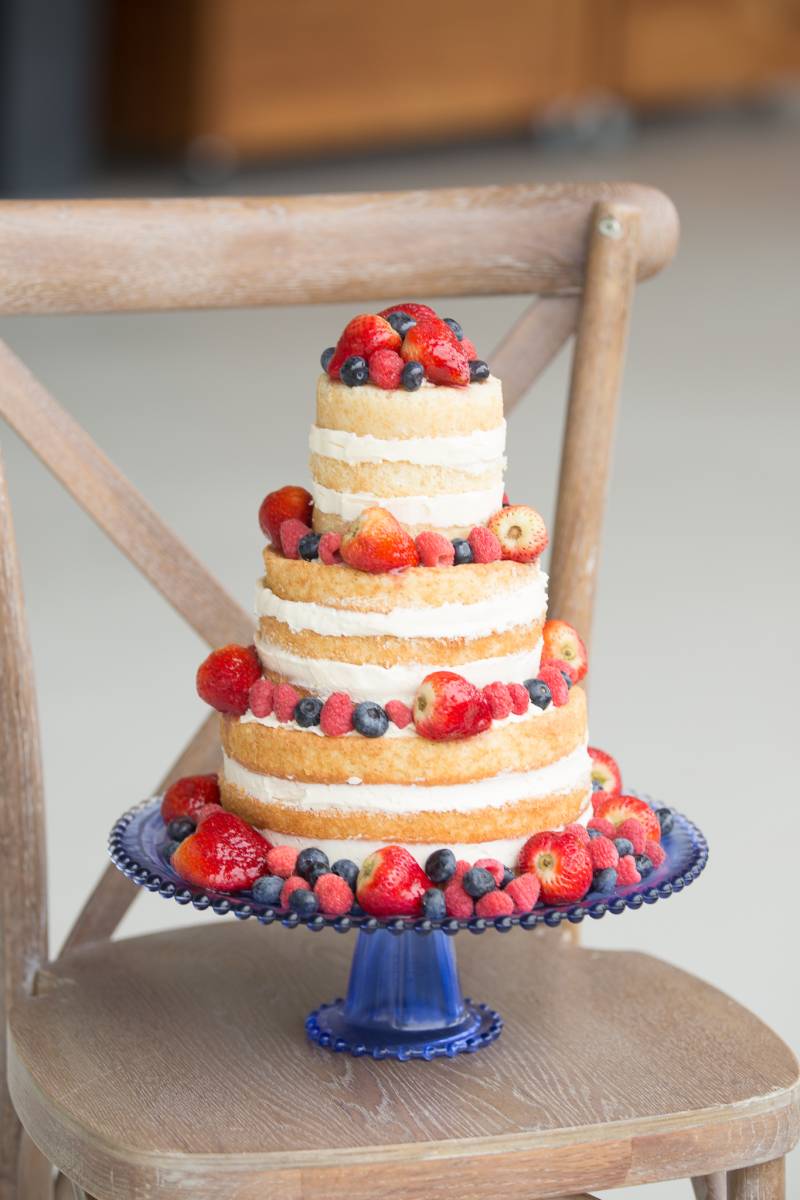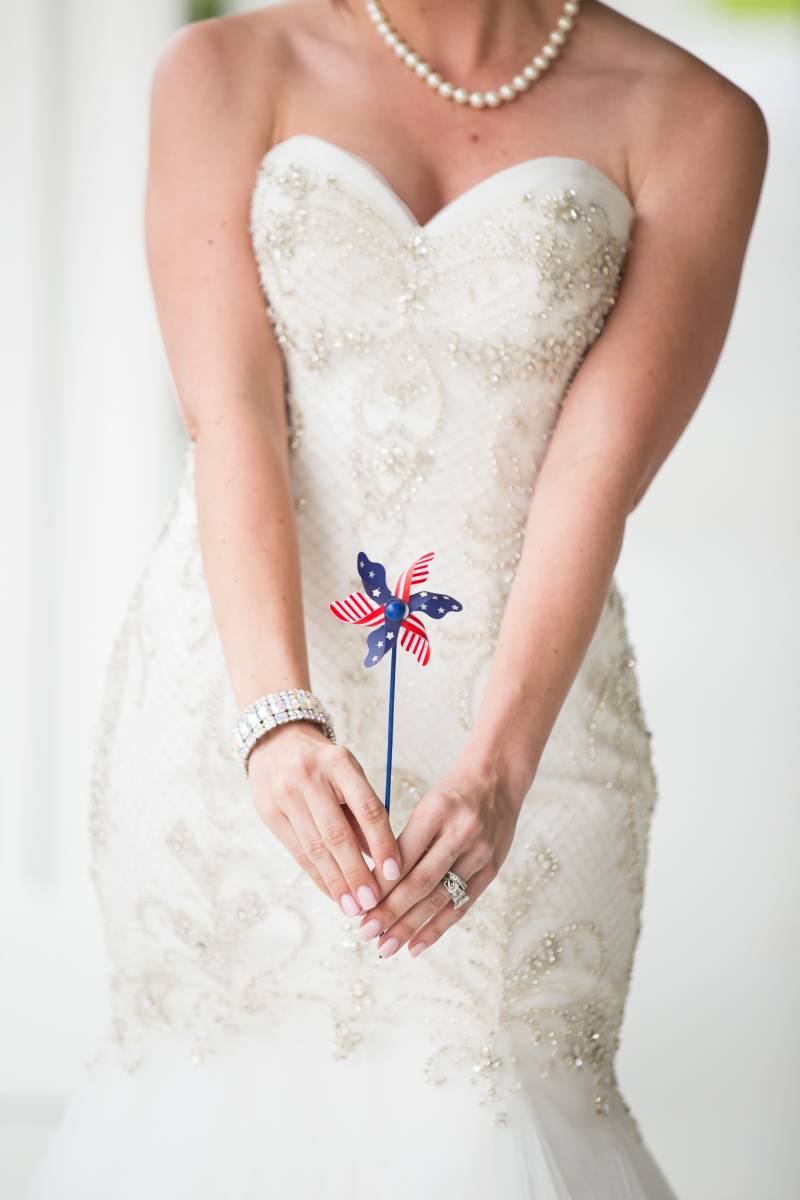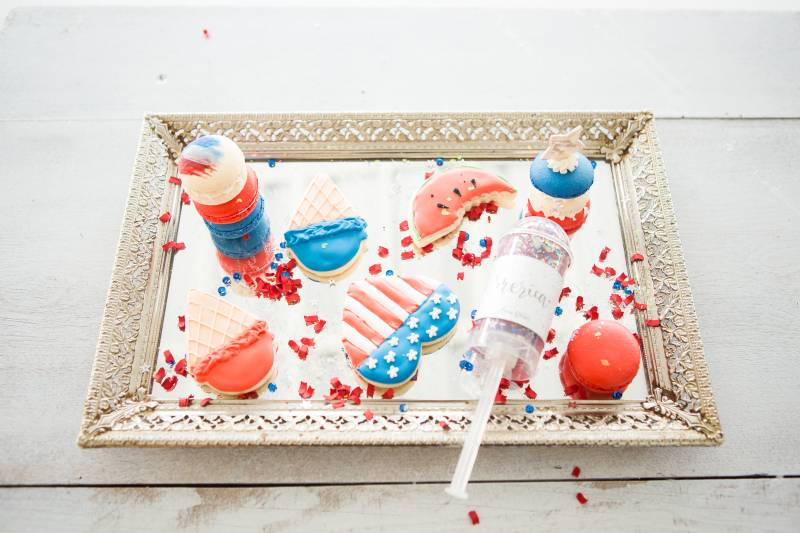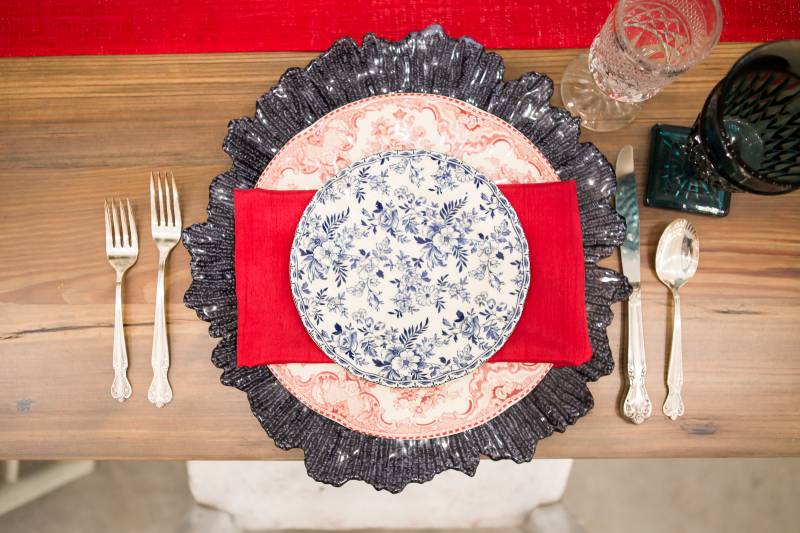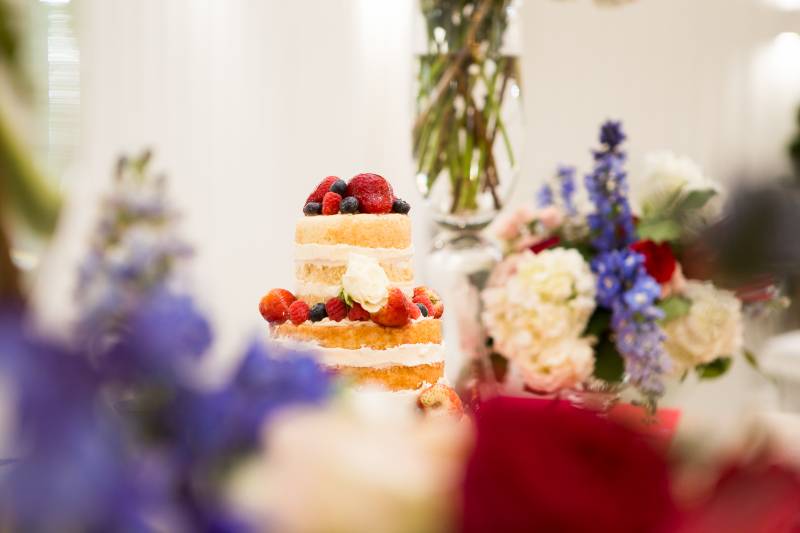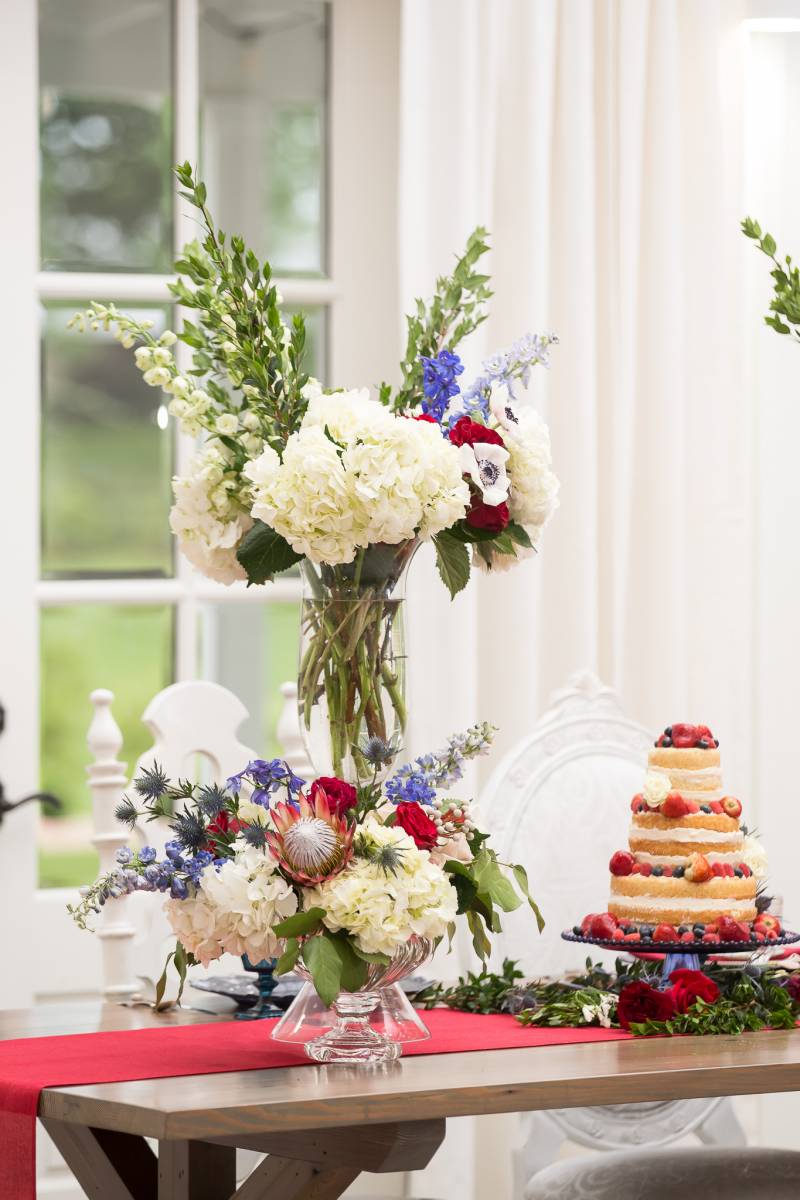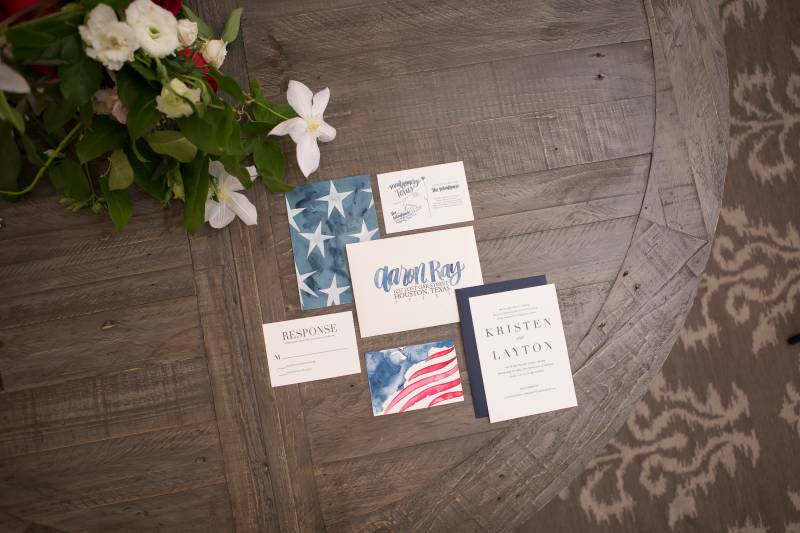 From Harlowe Lane Wedding Photography...This lovely styled shoot was set at a beautiful venue called "The Farmhouse" in the far NW edge of the Houston area called Montgomery, TX.

The Farmhouse is washed in crisp white and detailed with textures ranging from rustic woods to polished stone. The vibrant red, white and blue color scheme of this styled wedding day was selected to pop off the beautiful bright canvas of the venue.

While getting ready in the beautiful bridal suite, the bride donned her cowboy boots and a beautiful white dress of lace that was embellished with crystals. Her hair was delicately pulled back to highlight her birdcage veil.

The reception area was adorned with bunting and the place settings featured vintage glassware and toile plates in blue and red. The lush arrangements of roses, anemone, and trailing jasmine graced the rustic farmhouse table with was lined with ornate vintage chairs fit for a kings court. The three-tier naked wedding cake was placed on a blue glass stand and was covered with glistening red and blueberries.

Out on the veranda the bride posed for portraits with her beautiful bouquet. Custom poppers were released in celebration of the day and featured sparkling confetti of red blue and silver. There was a vintage bar set up for cocktails with the lovely selection of fruits such as watermelon and berries to finish off the bartender's custom creations. You could also find fresh cocktails, cookies, and macaroons on tea cart in the garden.