This 1920s inspired Dallas styled shoot sent in by Lexie Faucher Photography is simply gorgeous. Even though the styling of this shoot is clearly taking its cues from the past, these photos have a decidedly modern and timeless feel to them. The bride's dress, sandals, and headband all work wonderfully together. The venue and vintage car also offer excellent backdrops for the bride and groom. Many photos in this styled shoot also highlight how small details, such as a feather on the ring box or Eiffel Tower champagne glasses, can really add personality to a wedding day. You can see more photos from this shoot in the gallery.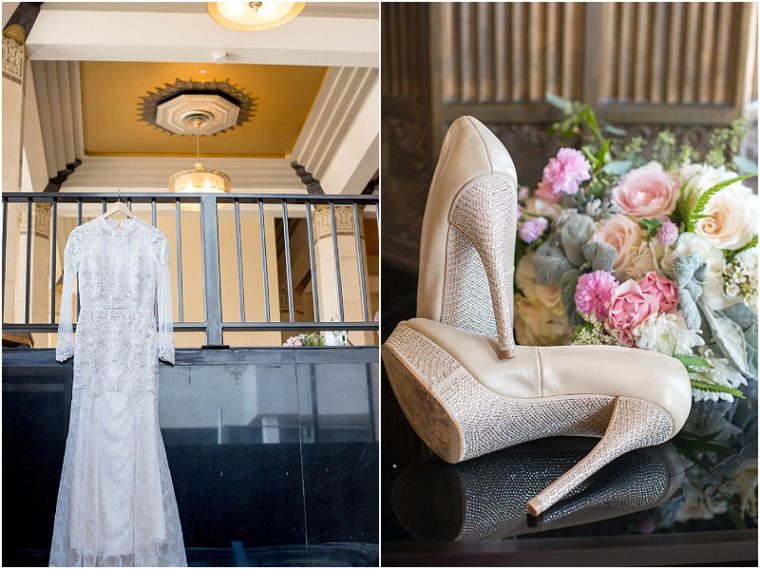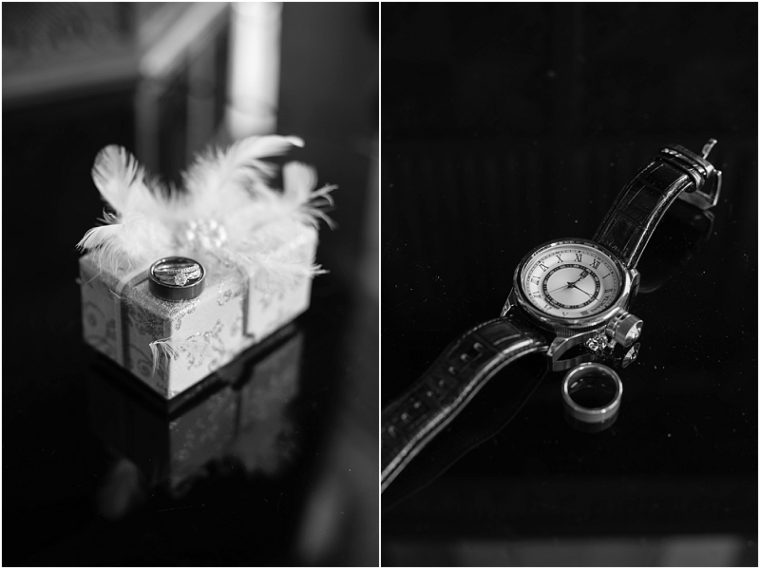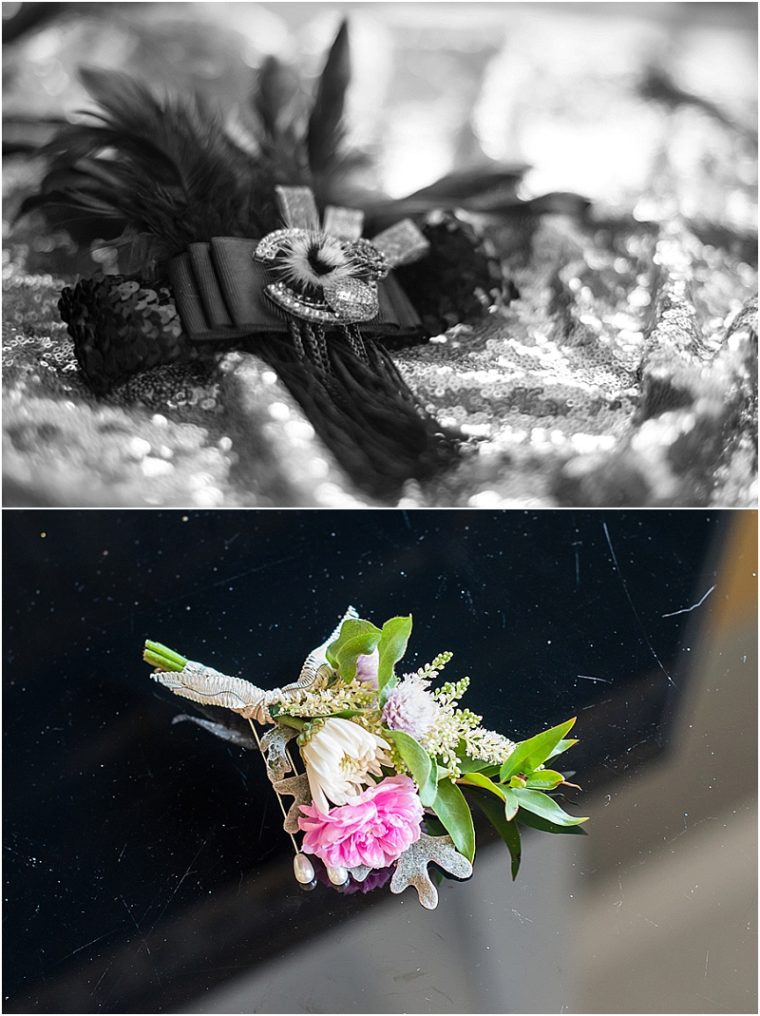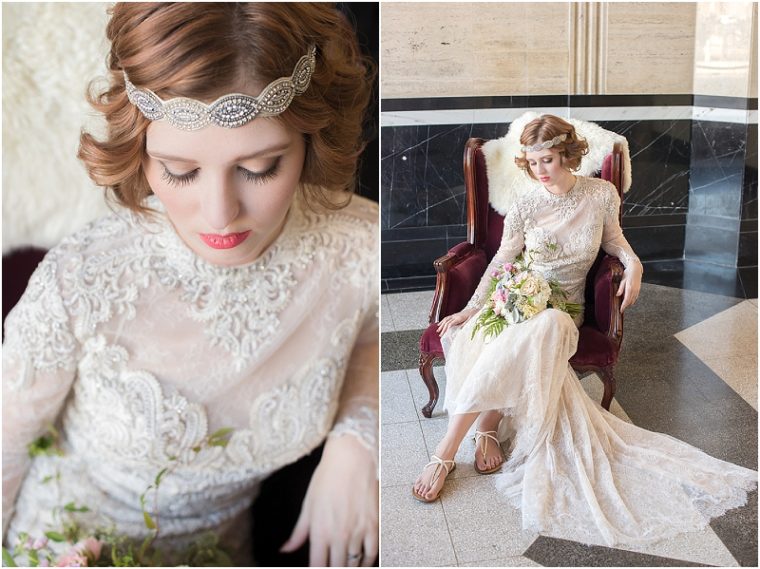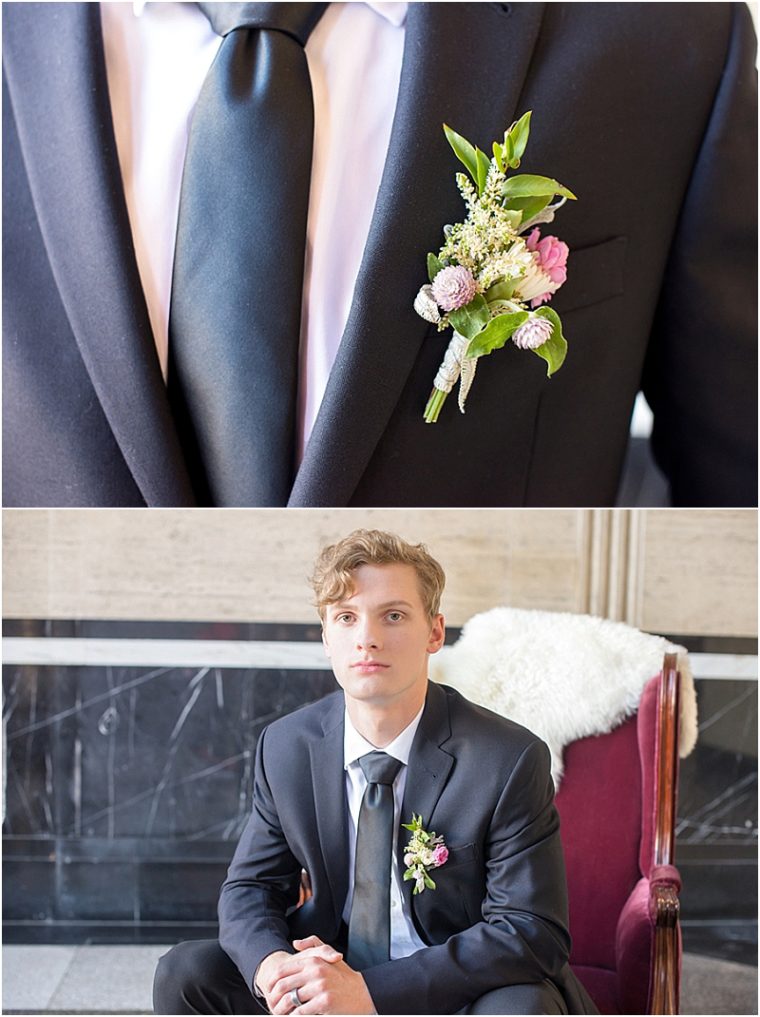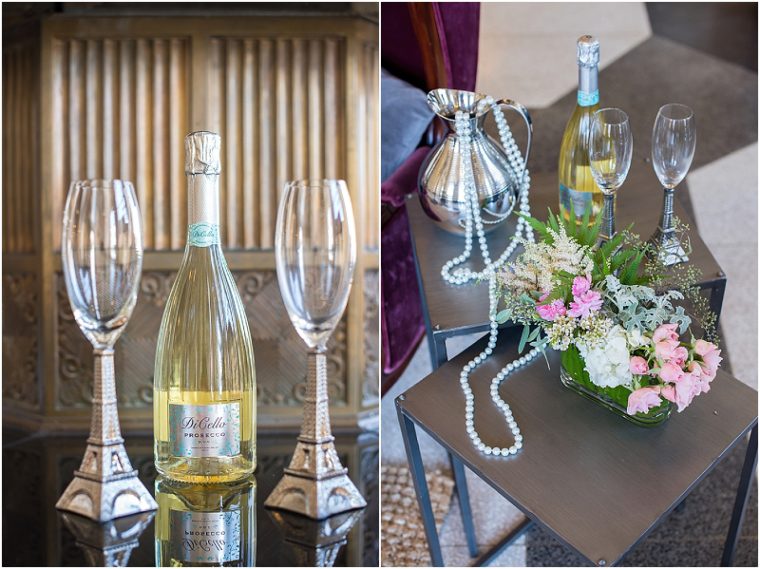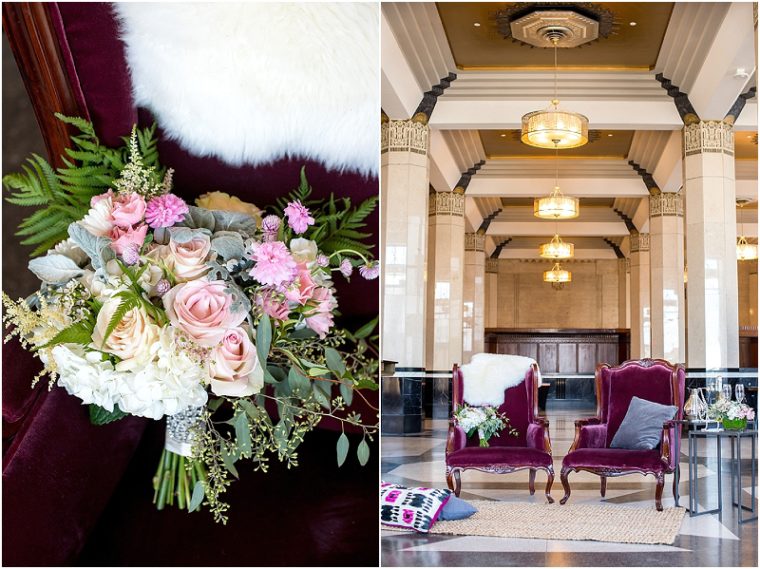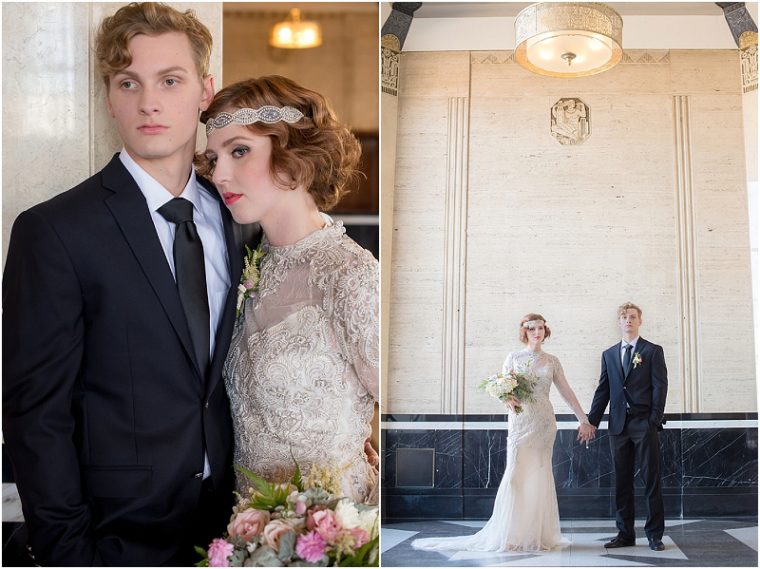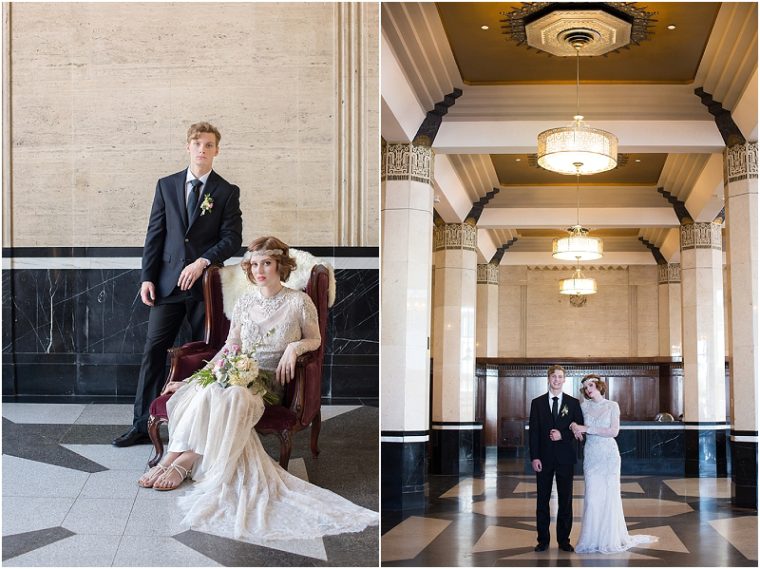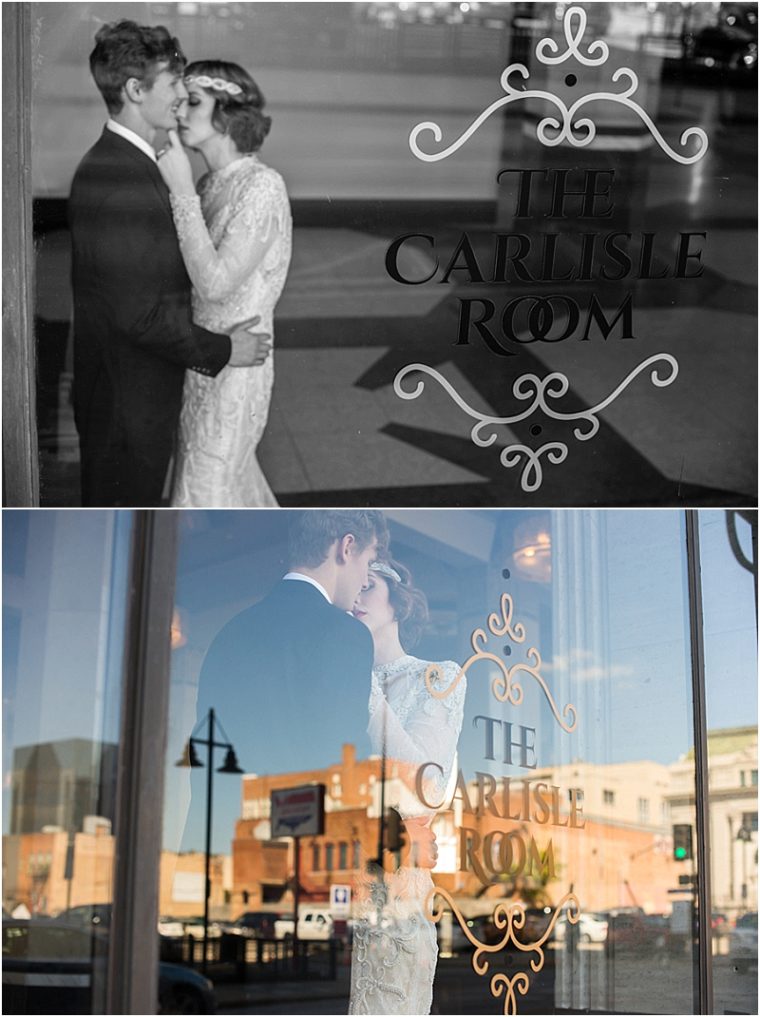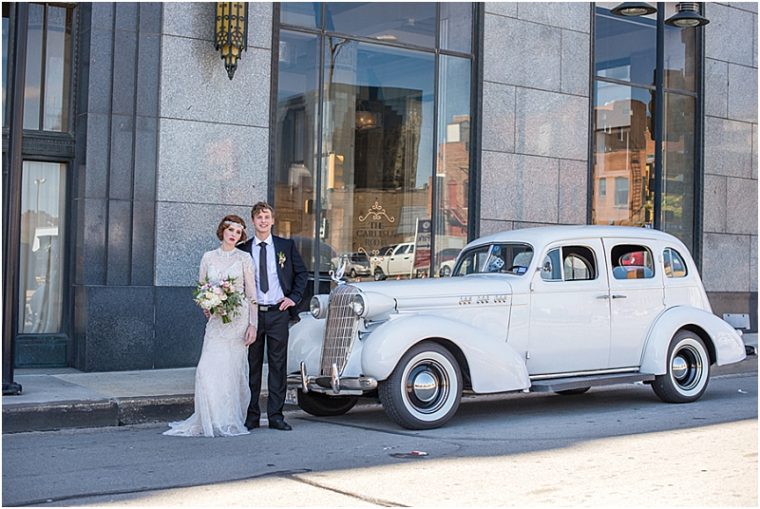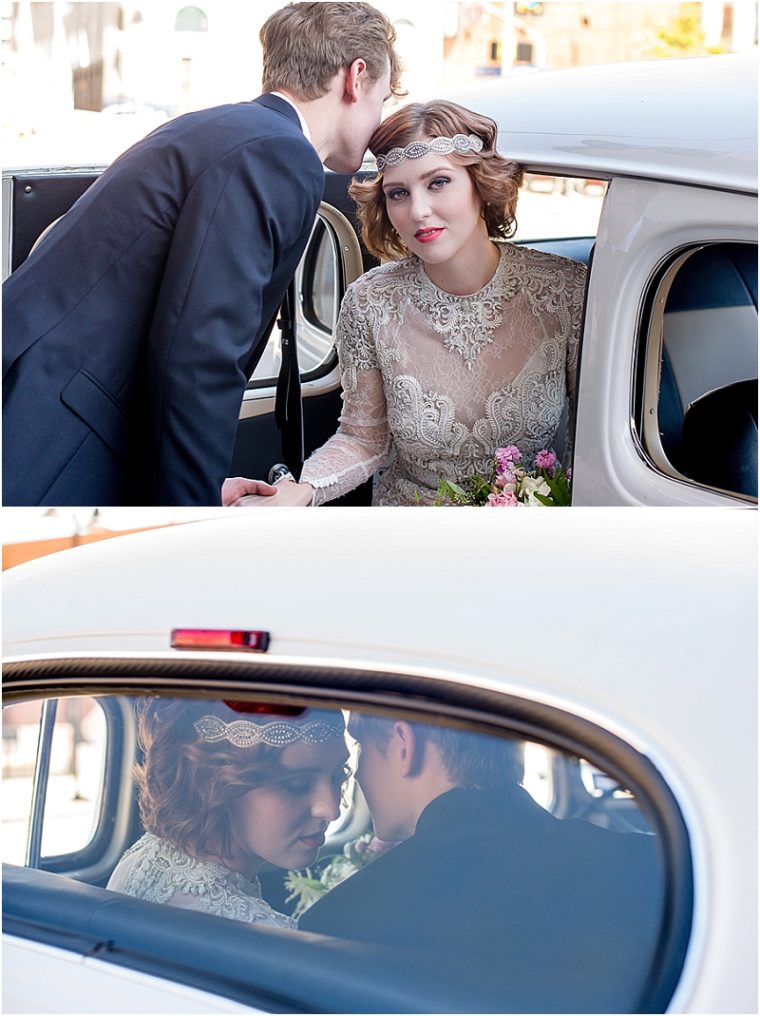 From Lexie Faucher Photography...This shoot is close to my heart. I have always been a fan of the 1920s-the fashion, the parties, the lifestyle. When I had the chance to participate in a day after wedding shoot inspired by the 20s, I knew I had to jump in. This beautiful couple was dressed to the nines and couldn't have made the fashion look any better. We carefully pulled pieces that all came together for a 20s look with a twist. We wanted to show that the 20s can be done in colors other than black and gold. We choose to use more deep red and silver.
We found the most amazing venue that just spoke to us. The Carlisle Room was definitely the BEST possible venue out there. Every inch of it looks like it came right out of the 1920s. Paired with the deep red and silver lounge area, we felt like we were showcasing a modern twist to the traditional 20s take. The goal was for the shoot to look like it came right out of the 20s, like a movie, but in 2016. The classy elegance of this time period mixed with the modern feel of now.